Novichok victim Charlie Rowley accidentally picked up nerve agent in 'cosmetic bottle' as present for Dawn Sturgess
'In a way I feel lucky I survived but I've also lost so much'
Lizzie Dearden
Home Affairs Correspondent
Tuesday 24 July 2018 19:44 BST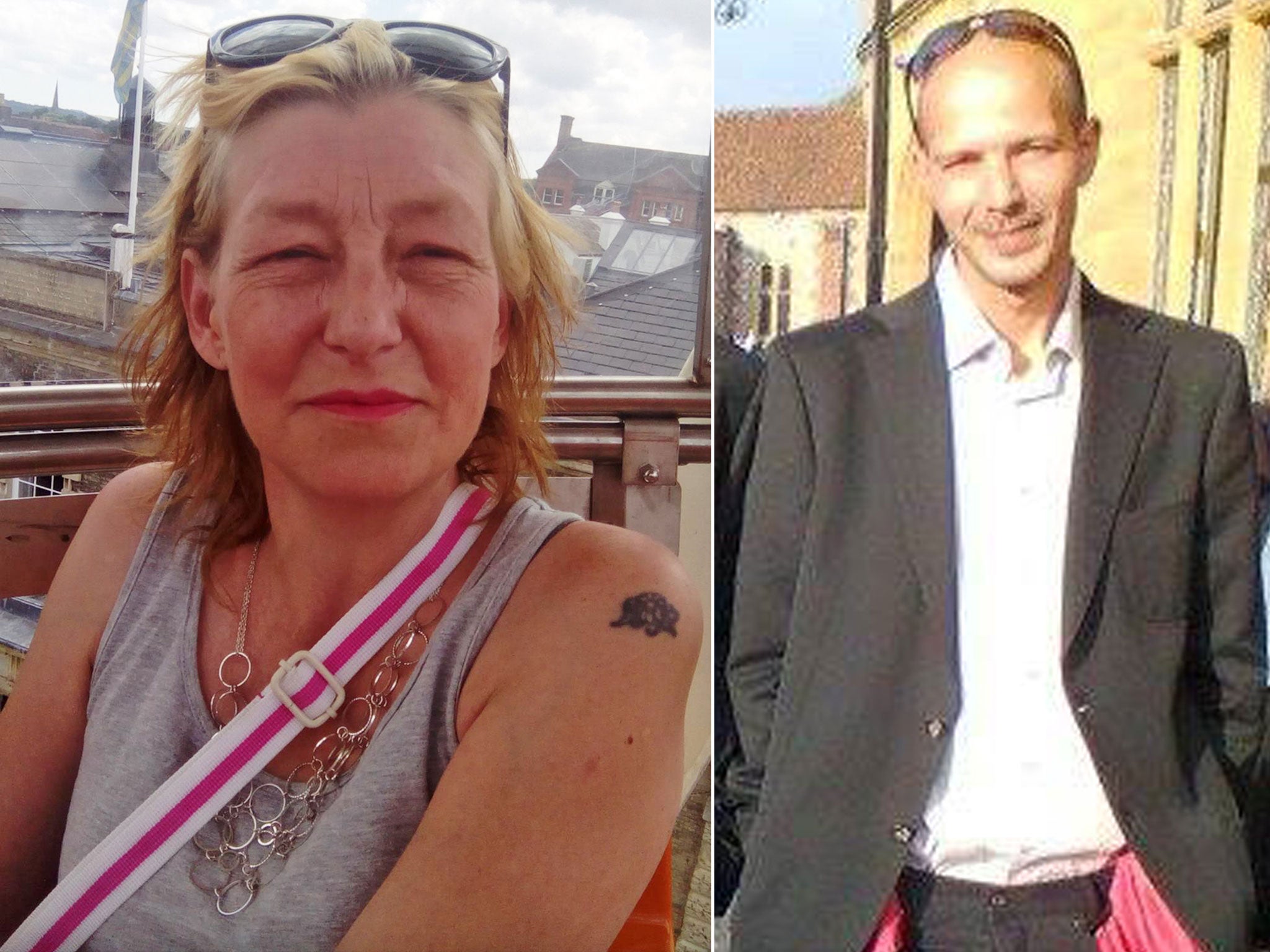 A man who survived being exposed to novichok believes he accidentally picked up the deadly nerve agent in a "cosmetic bottle" and gave it to his partner as a present.
Charlie Rowley was discharged from Salisbury District Hospital on Friday after falling ill with Dawn Sturgess at his home in Amesbury on 30 June.
The mother-of-three never regained consciousness and died after life support equipment was switched off, sparking a murder investigation headed by counterterror police.
Mr Rowley, 45, said he was feeling "very low" about Ms Sturgess' death and that he would not be able to recover from his loss.
"I remember finding a cosmetic bottle which I had picked up and gave it to Dawn as a present," he told The Sun, saying his memory of the incident was hazy but recalling the bottle breaking apart in his hands.
"I feel very sad about what happened to her, it's awful and shocking. I was still on medication when they told me she passed away. I don't think I will ever be able to get over it.
"My heart goes out to Dawn's family. It's amazing that I'm alive. In a way I feel lucky I survived but I've also lost so much."
An inquest into her death was opened last week and adjourned to January, as the police investigation continues alongside searches and decontamination work in Salisbury and Amesbury.
Amesbury novichok incident: Police update
Mr Rowley's brother, Matthew, told the The Mirror that he had started attempts to walk again but is struggling physically and does "not seem himself".
Police believe the couple accidentally handled novichok discarded by assassins who poisoned former Russian double agent Sergei Skripal and his daughter in March.
The weapon used for the initial attack in Salisbury, when the nerve agent was smeared on Mr Skripal's door, had never been found.
Both he and his daughter Yulia, who was visiting from Moscow at the time, have since been discharged from hospital and are recovering in secret locations.
Police believe they have identified the suspected perpetrators, who are Russian and have since left the country.
Sources told The Independent the potential culprits had been narrowed down to between two and four people, including a woman, who may be linked to the Russian GRU intelligence service.
Two people are said to have carried and administered the nerve agent, with others providing backup before flying out of the UK under false identities.
Mr Skripal was a colonel in the GRU for 15 years before "turning" and handing secrets to the British that resulted in a large number of his former comrades being exposed.
Investigators are not understood to have found proof the hit was directly ordered by Vladimir Putin, but the British government holds the Kremlin ultimately responsible for allowing the Soviet-era nerve agent to be deployed.
Amesbury major incident after couple exposed to novichok
Show all 40
Russia has denied accusations of culpability and state media has circulated a number of conspiracies, including many emphasising the attack's proximity to the Porton Down defence laboratory.
The Organisation for the Prohibition of Chemical Weapons (OPCW), which verified the use of novichok in March, sent investigators back to Britain to collect fresh samples for testing.
They are currently being analysed at designated international laboratories and the results are expected within weeks.
John Baker House, the homeless hostel where Ms Sturgess lived in Salisbury, was set to reopen on Tuesday evening as police prepared to lift cordons.
Wiltshire Police said counterterror officers had finished their investigations at the property, whose residents were evacuated, and it would now go through a "remediation process" led by the council.
"It is important to state that no contamination risk has been identified at the property and that Public Health England's advice is that the wider risk to the public remains low," a spokesperson said.
Alistair Cunningham, chair of the recovery co-ordination group, said: "This is an important step forward in the process of recovery and working with Sanctuary Housing, so John Baker House can reopen for its residents."
Wiltshire residents are to be updated on the ongoing investigation and safety precautions at a public meeting in Salisbury tonight, and then in Amesbury on Wednesday.
Public Health England has advised the public not to pick up "any items such as syringes, needles, cosmetics or similar objects made of materials such as metal, plastic or glass", adding: "If you didn't drop it, then don't pick it up."