Novlett Robyn Williams: Glittering career of top black female Met officer in jeopardy after child abuse conviction
Superintendent had been awarded Queen's Police Medal for distinguished service
Lizzie Dearden
Home Affairs Correspondent
Tuesday 26 November 2019 13:47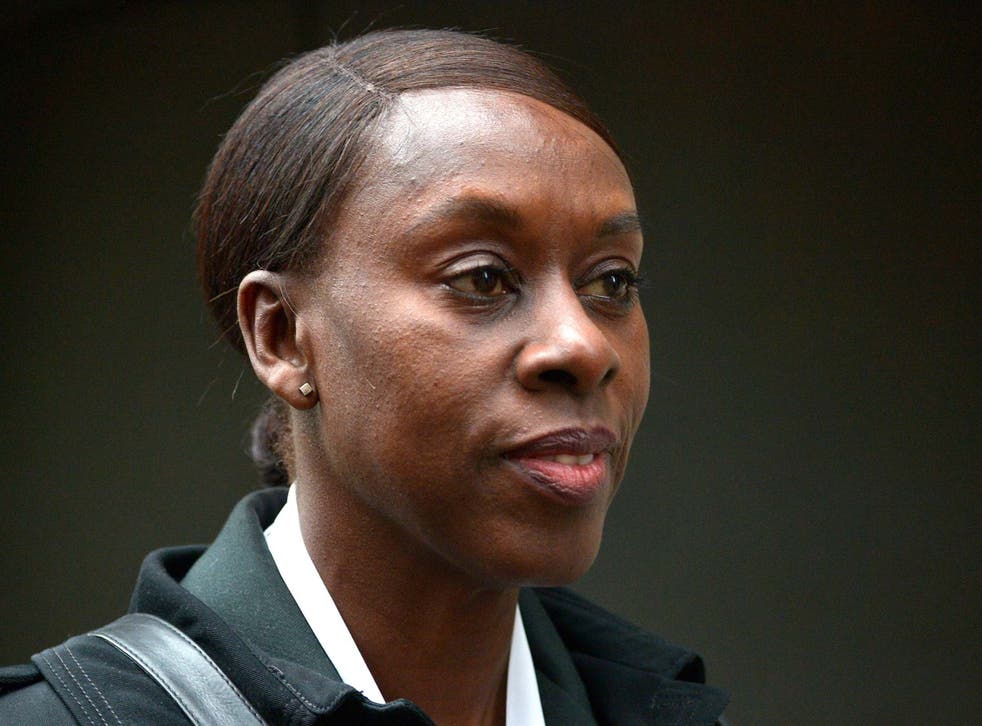 A police officer whose long career saw her decorated by the Queen faces ending her public service in disgrace after being convicted of possessing footage showing a child being sexually abused.
Novlett Robyn Williams, a Metropolitan Police superintendent, was accompanied to every court hearing by supporters, including survivors of the Grenfell Tower disaster.
The 54-year-old, who uses her middle name Robyn at work, described herself as "wedded to" her work as a police officer.
She was instrumental in building a bond between the grieving community and investigators following the 2017 fire, which killed 72 victims.
Williams was also known for leading the Metropolitan Police's operations at Notting Hill Carnival, which has historically seen outbreaks of violence and tensions between locals and officers.
UK news in pictures

Show all 50
Her exemplary career saw her frequently placed front and centre of press photocalls, and attending "passing out" parades for new constables.
She was appointed borough commander for Sutton in September 2017, but was moved from the post and placed on restricted duties after the indecent image investigation was launched.
Williams claimed she did not see the video clip sent by her sister on WhatsApp in February 2018.
And her sister, Jennifer Hodge, said she shared it in an attempt to help catch the man shown abusing a child.
They were both convicted of possessing the image, alongside Hodge's partner, but Williams was cleared of corruption charges.
Williams was born to Jamaican parents in Nottingham, though she was estranged from her father and brother in the Caribbean, while her relationship with Hodge was described in court as patchy.
The pair, who shared the same mother, went "in separate directions" growing up.
Hodge left the family home by the age of 16, while Williams joined the police at 18 after obtaining "a handful of O-levels" and completing a further education course in social care.
The sisters saw each other irregularly and the court was told that Hodge did not attend Williams's wedding in 2006 because she had "other commitments".
Met Superintendent Novlett Robyn Williams arrives to enter plea over indecent image charge
By that time, Williams's career was on the rise – evidenced by the hardback folder of her certificates and achievements passed to jurors by defence counsel Anesta Weekes QC during the two-week trial.
She earned a Queen's Police Medal for distinguished service in 2003, and a Royal Warrant the year before. "The Queen gave me that," she smiled proudly.
Later, Williams broke down in tears describing how she nursed her mother through pancreatic cancer in the final years of her life – something she credited with reuniting the sisters.
"We buried her on the Friday and I was back at work on the Monday," she said of her bereavement in 2015.
"Some people would say I am wedded to my work, some people would say my personal life has been compromised."
Williams described her approach to policing as "seamless", highlighting off-duty arrests she carried out when women or children were in vulnerable situations.
Away from work, she was keen on fitness and would spend free weekends at gym classes, though they were sometimes accompanied by a "contra-session" at a nearby pub.
Asked whether her kind nature could extend into criminal behaviour, Williams was unequivocal: "Absolutely not.
"There is nothing I am beholden to anybody for."
Jurors agreed Williams had not acted corruptly, but they found her defence that she did not see the video implausible.
Prosecutor Richard Wright QC said Williams and her co-defendants did not have a "sexual interest" in the video or had any "sinister purpose" in possessing the video.
"This is instead a case in which we allege that each of them made serious errors of judgement about how to handle this video and, in dealing with it as they did, each of them has committed serious criminal offences," he added.
Now, at an age when some high-ranking police officers might be looking towards retirement, Williams faces the prospect of an abrupt and less dignified end to her career.
She is likely to be sanctioned by the police watchdog as well as the court, as a misconduct investigation by the Independent Office for Police Conduct continues.
Additional reporting by PA
Register for free to continue reading
Registration is a free and easy way to support our truly independent journalism
By registering, you will also enjoy limited access to Premium articles, exclusive newsletters, commenting, and virtual events with our leading journalists
Already have an account? sign in