Ofcom expected to investigate 'hacking' of News Corp's pay-TV rival
Spotlight on allegations that Murdoch firm leaked codes that let viewers tune in for free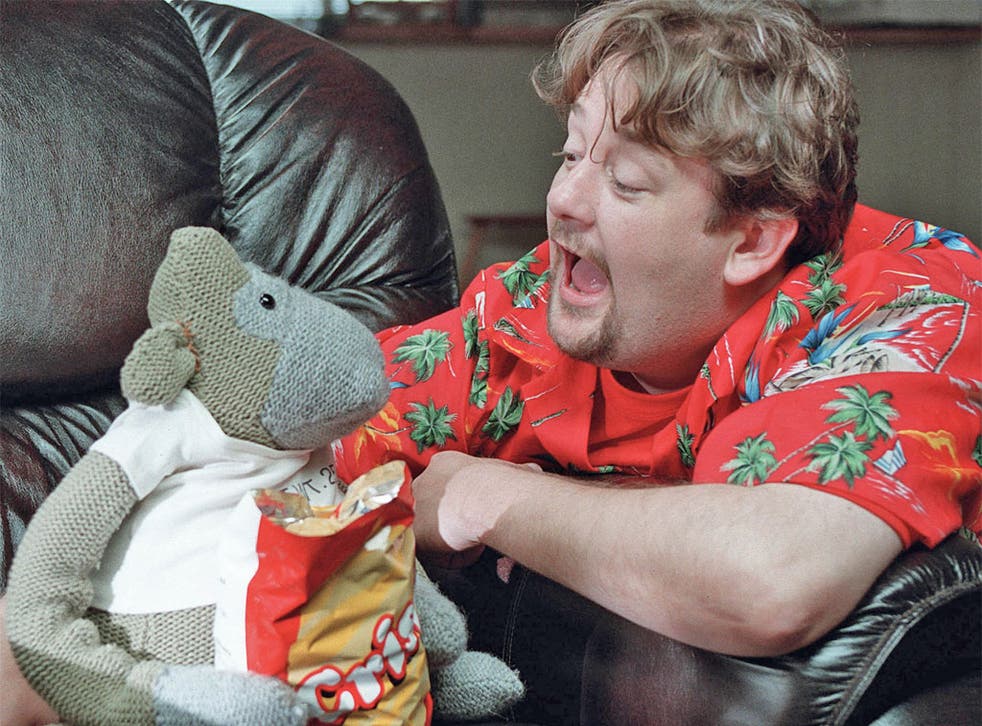 The broadcasting watchdog Ofcom is expected to investigate claims that a subsidiary of Rupert Murdoch's News Corp helped to hasten the demise of one of its British pay-TV rivals through the activities of a piracy website.
The television regulator said yesterday that it would consider "all relevant evidence" after senior Labour MP Tom Watson called for it to look into allegations by the BBC's Panorama that NDS, a London-based News Corp company specialising in satellite television technology, leaked codes that could have been used to create counterfeit smart cards for the now defunct ITV Digital.
It emerged earlier this month that Ofcom has already stepped up Project Apple, its investigation into whether Mr Murdoch's son, James, is a "fit and proper" person to sit on the board of BSkyB and whether News Corp should be allowed a controlling stake in the satellite broadcaster. An Ofcom inquiry into the Panorama claims has not been formally announced but The Independent understands that investigators are poised to widen Project Apple to include the latest allegations.
In a statement, Ofcom said: "We will consider all relevant evidence as part of our ongoing duty to be satisfied that persons are fit and proper. We are not, however, going to provide a detailed running commentary on which specific pieces of evidence we may or may not be assessing."
Any evidence that the toxic swirl of allegations of wrongdoing and criminality engulfing Rupert Murdoch's British newspaper business is beginning to taint News Corp's pay-TV operations, including BSkyB, will be particularly unwelcome in a company which has made satellite broadcasting the cornerstone of its global success.
NDS, which is being sold to computing giant Cisco for $5bn, has flatly denied the Panorama claims, describing them as "simply not true". It said: "It is wrong to claim NDS has ever been in possession of any codes for the purpose of promoting hacking or piracy."
Last night, further claims were published by an Australian newspaper alleging that NDS was also facing questions about tactics deployed against News Corp's pay-TV rivals in the country.
At the heart of the latest claims, which focus on the strenuous and expensive efforts of pay-TV companies to maintain the integrity of their encryption systems in a ruthless world of pirates, lies an elite strata of "super-hackers" whose genius was to be able to penetrate security codes which their manufacturers claim to be unbreakable.
The rapid expansion of satellite television in the late 1990s and early 2000s brought with it a shady sub-culture of middlemen and computer whizz- kids, many of them fitting the stereotype of lank-haired teenagers bent over keyboards in their garages, who enjoyed the sport of cracking the codes in the smart cards that customers into their set-top boxes to watch programmes.
Their work enabled a lucrative trade to spring up in illegal, pirated satellite smart cards from Asia to Europe and Australia to America. One such maverick was Oliver Kommerling, a German hacker adept at unlocking encryption cards, including that of Mr Murdoch's Sky TV in 1996.
Mr Kommerling told Panorama that after he targeted Sky TV, he was approached by Ray Adams, the former head of criminal intelligence at Scotland Yard who was the NDS head of security.
After a long career in the Met Police, Mr Adams and a number of other former British police officers, including his eventual deputy, Len Withall, a senior detective in the Surrey force, could offer NDS a valuable asset – their specialist knowledge of penetrating criminal networks and recruiting informants. The Britons were part of a formidable array of former intelligence and law enforcement operatives employed by NDS, including the one-time deputy head of the Israeli domestic intelligence service and a former US Army officer.
Indeed, the ability to contact pirates and extract from them intelligence and information about their activities became a badge of honour for NDS, which has pointed to its success in combatting threats to its own technology.
Mr Kommerling, recruited by Mr Adams to work in NDS's dedicated security laboratory in the Israeli port of Haifa, was initially paid to work on improving the company's own products. But he claimed to the BBC he was then switched to cracking the codes of its rivals, including Canal Plus, a French smart card company whose customers included ITV Digital. It is not illegal to break the encryption of a TV smart card. But soon claims began to surface that NDS and its security unit were going beyond looking after the company's own products and harnessing the work of their code-cracking experts to undermine the efforts of rivals to gain market share.
A document obtained by The Independent, which has been put before an Italian court shows how investigators became concerned at the activities of Davide Rossi, a Milan-based consultant to NDS who now stands accused of involvement in a piracy ring which targeted, among others, Nagra France, a smartcard supplier in competition with NDS.
In 2003 and 2004, Mr Rossi was in regular contact with Pasquale Caiazza, a suspected Neapolitan computer hacker who was also being paid as a consultant to NDS. Italian investigators, who had eavesdropped conversations between the two men, said: "The interception activity, despite not providing unequivocal proof against Rossi, has however allowed us to gather evidence leading to the reasonable hypothesis that NDS, presumably, gave Caiazza, via its Italian consultant Rossi, access codes to transmission systems, codes which should have remained secret and were instead used by hackers to create a programme."
The programme, known as Hack V7, was used to decode a Nagra France smart card "with very serious financial and reputation losses caused to Nagra," according to Italian police.
Both Mr Caiazza and Mr Rossi deny involvement in piracy. Mr Rossi claims he was merely feeding back intelligence on hacking to his clients. Mr Adams, who left NDS in 2002, denied passing codes.
Register for free to continue reading
Registration is a free and easy way to support our truly independent journalism
By registering, you will also enjoy limited access to Premium articles, exclusive newsletters, commenting, and virtual events with our leading journalists
Already have an account? sign in
Register for free to continue reading
Registration is a free and easy way to support our truly independent journalism
By registering, you will also enjoy limited access to Premium articles, exclusive newsletters, commenting, and virtual events with our leading journalists
Already have an account? sign in