One in 10 prisoners is a former soldier, new research reveals
As redundancy looms for many in the services, supporters are urging they be given more help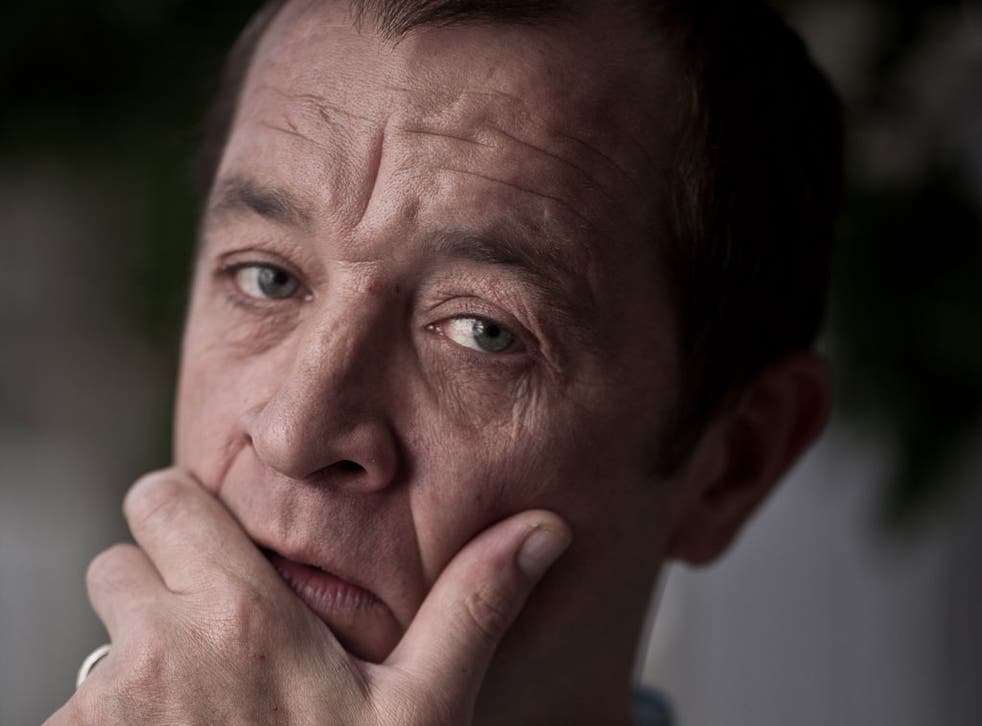 The number of former service personnel in prisons is nearly three times higher than official government figures, according to new research. As many as one in ten prisoners are military veterans, as opposed to the 3.4 per cent official figure, according to the criminal justice campaign group No Offence. MPs and campaigners say the shock new figure is clear evidence of a "betrayal of the military covenant".
They warn that the number of ex-servicemen in prison is likely to grow further as the 20,000 troops returning to civilian life due to defence cuts struggle to make the transition after the battlefields of Iraq and Afghanistan.
Elfyn Llwyd, Plaid Cymru MP and chair of an all-party parliamentary group focused on the plight of veterans in the criminal justice system, said: "This is a failure of the military covenant – and it's avoidable. It is going to get far worse unless we do something to address it. The Government is in denial of the figures." He said official figures fail to take account of soldiers who have served in Northern Ireland, females, reservists and anyone under the age of 21.
Sue Clifford, of No Offence, said: "We estimate that 10 per cent of prisoners are military veterans, from samples of the prison population. We believe the cuts will have a significant effect on prison numbers, as thousands of troops return to civvy street before they were anticipating – so they have not had a chance to plan.
"The current prison system shows that only 3.4 per cent of prisoners are military veterans, which under-acknowledges the figure. The data captured when people go into prison is not accurate, as people do not talk about their former role unless asked. Some veterans, even when asked, do not say as there is huge pride associated with being in the military," she said.
Trevor Philpott, a Royal Marines officer for 34 years and founder of the Veterans Change Partnership, said: "The government figures fail to take into account anyone from Scotland or Northern Ireland, and were based on cross-referencing Ministry of Defence [MoD] and Ministry of Justice [MoJ] figures. There is a sense that the Government is reluctant to address the true figures: if there was the slightest admission of combat causing mental health problems, there is a fear of legal action," he said.
A conference at Doncaster Prison last week heard that more needed to be done to help military forces personnel to avoid prison. Ms Clifford estimates there are some 3,000 groups who support former troops. "They all work autonomously, so we're in a position that there are services for veterans – but many are unaware the services are there. More needs to be done to put them together," she said.
Mr Philpott said it is usually some five years after leaving the Army that former troops end up in the justice system, after the point at which relatives fail to cope with them. "The Prime Minister has pledged to care and support veterans and their families and that should extend across the board."
Tony Gauvain, a therapist providing treatment for ex-servicemen and women struggling with post-traumatic stress disorder through the charity PTSD Resolution, said: "An awful lot of time and money is spent training soldiers, and not enough retraining them. Two days' resettlement training is naive at best, and immoral at worst."
Mr Llwyd told the conference: "At present, there is no compulsory mental health assessment undergone prior to leaving the forces – a practice that it is vital we adopt. There is a tremendous discrepancy in reported PTSD cases in the US, where it is 20 per cent, and the UK, where it is supposedly only 4 per cent. PTSD – and traumatic brain injury – can take many years to develop fully, and I believe we might be in denial as to its pervasiveness among our own armed forces. We have yet to see the fallout from Iraq and Afghanistan with its expected spate of mental-health problems."
A highly regimented military life results in some servicemen experiencing a dramatic culture shock when readjusting to civilian life. Many feel different and isolated, according to Tony Wright, of the social enterprise group About Turn. "When veterans become involved with the criminal justice system it is an indication that we as a society have failed those we have put in harm's way. We need to understand the unique factors that make them a distinct group within the offender population, and therefore worthy of continued specialist support during and after any period of incarceration."
The latest figure dwarfs previous statistics. The 3.4 per cent figure officially quoted comes from a 2009 joint MoD/MoJ survey. Seven years earlier, a Home Office study suggested the proportion of prisoners who were ex-service personnel was approximately 6 per cent. In 2008, the National Association of Probation Officers estimated that more than 20,000 veterans were in the criminal justice system, 12,000 on probation, and a further 8,500 in custody – representing 8.5 per cent of the then prison population and 6 per cent of those on probation and parole.
The MoD spokesman insisted the official figure was accurate. "An independent report by The Howard League for Penal Reform last year concluded that ex-service personnel are less likely to be in prison than civilians. The vast majority of personnel leaving the armed forces make a successful transition to civilian life, and there is a wide range of help and support for all those that need it."
An MoJ spokesperson said: "Though their [ex-service personnel] resettlement needs are broadly similar to other offenders, we work closely with independent organisations that provide services specifically for them. It is our duty to make sure they are supported in accessing and making best use of these sources of support to make sure they do not reoffend."
'It stems from losing people I cared for, and taking somebody's life away. These mental issues are invisible'
Robert Kilgour, 42, from Edgware, north London, served in Northern Ireland, Bosnia and the first Gulf War, returning to civilian life in 1993, aged 22. Since then he has been jailed repeatedly for assaults.
"One day you're killing, the next you're saying hello. They train you up, but don't detrain you to go back to civilian life," he said. "They need to open centres for squaddies returning from war. I was getting into trouble all the time. I'd drink to suppress my feelings. I was temperamental and hard to live with, causing a split with my wife."
Diagnosed with post-traumatic stress disorder 18 months ago, he now receives counselling. "It stems from losing people I cared for and taking somebody's life away. People can see a broken leg or arm, but these mental issues are invisible."
Register for free to continue reading
Registration is a free and easy way to support our truly independent journalism
By registering, you will also enjoy limited access to Premium articles, exclusive newsletters, commenting, and virtual events with our leading journalists
Already have an account? sign in