More than one in three victims killed as a result of domestic violence are men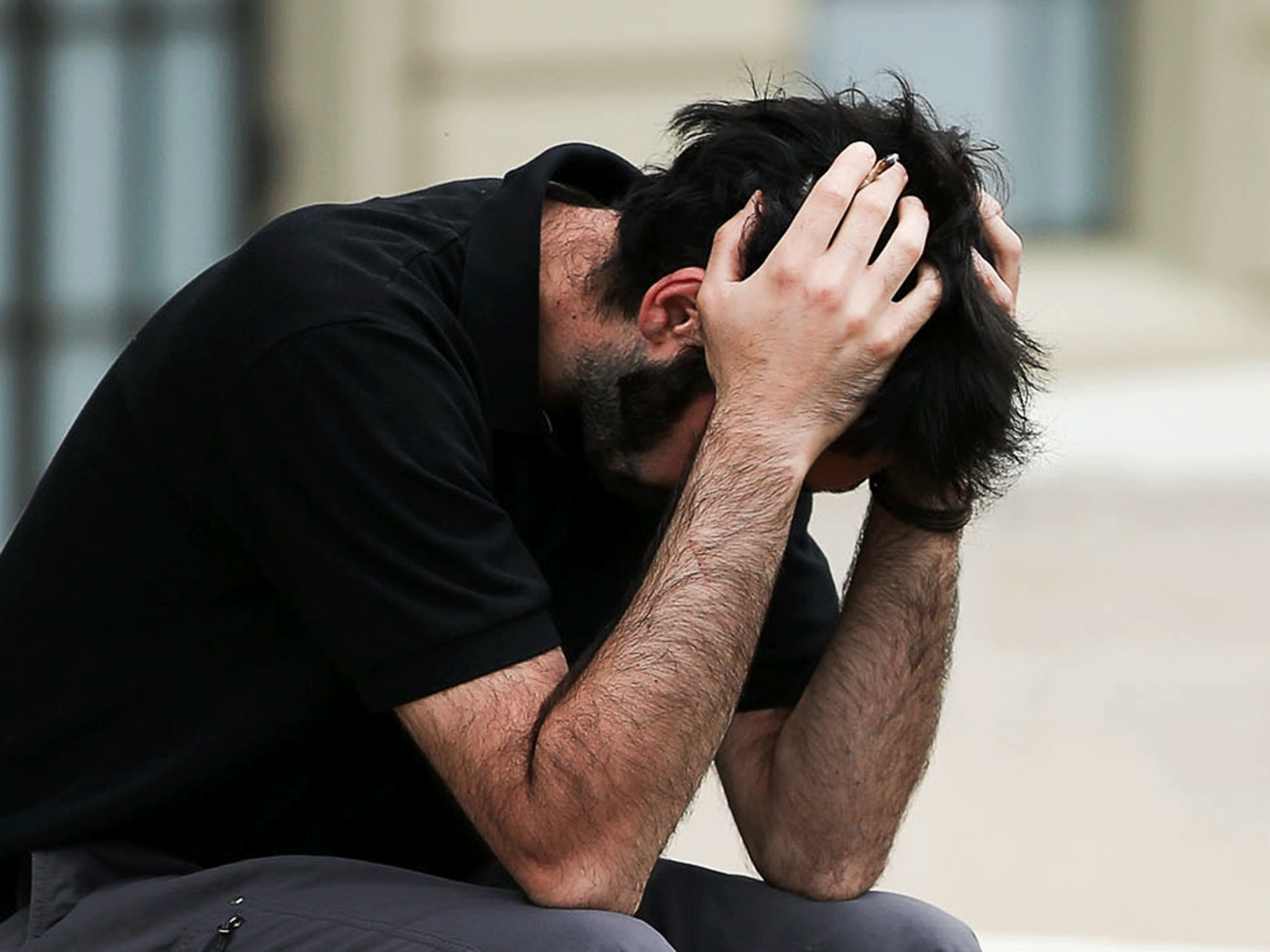 The number of male victims of domestic abuse has gone up while the rate among women has fallen, according to new figures.
About 1.2 million women and 651,000 men said they were domestic abuse victims in England and Wales in the year to March 2016, the smallest gap between the sexes on record.
This equates to 7.7 per cent of women and 4.4 per cent of men, compared with 8.8 and 4 per cent respectively in the previous year.
Around 1.03 million domestic abuse-related offences were reported to police and accounted for one in 10 of all crimes recorded.
According to data released by the Office for National Statistics, police concluded a crime was committed in 421,000 of these incidents.
However only 100,930 cases were actually prosecuted, leading to 75,235 convictions, representing about 7.5 per cent of reports to police and just four per cent of the figure produced by the survey.
Women are far more likely than men to be killed as a result of domestic violence, according to the ONS.
Of the 432 domestic homicides between April 2012 and March 2015, 73 per cent were female and 27 per cent were male.
Polly Neate, chief executive of charity Women's Aid, welcomed the latest statistics as a means of highlighting domestic abuse, but said they failed to reflect the "true situation".
She said the figures do not take into account "important context", including the impact of abuse on the victim, the severity of the violence, where there were multiple incidents, or if they formed a pattern of "coercive control".
"It would be dangerous to interpret these figures without taking these crucial factors into consideration," said Ms Neate.
"We know that nearly half of women killed in the UK are killed by an intimate partner or former partner, compared with six per cent of men killed and not always by a woman, and we know that the overwhelming majority of victims of repeated patterns of coercion and control, are women, and that on average two women a week are killed by a partner or ex-partner in England and Wales.
"We are talking to the ONS about these serious concerns and working with them to make sure the data captured is relevant, accurate and helpful in tackling domestic abuse and ending violence against women and girls."
Fifty Shades domestic abuse - London Live
Women's Aid added that domestic abuse convictions may often fall through because women decide not to pursue charges and there may not be enough evidence for the CPS.
The number of women convicted of domestic violence has tripled, from 1,850 to 5,741, over the past decade.
Domestic abuse is defined as any incident, or pattern of incidents of controlling, coercive, threatening behaviour, violence or abuse between those aged 16 or over who are, or have been, intimate partners or family members regardless of gender or sexuality.
It can also involve psychological, physical, sexual, financial or emotional abuse.