Swimmer accused of raping woman after friend had sex with her claims she was 'flirtatious' towards him
Prosecution allege Otto Putland raped woman after Olympic swimmer Ieuan Lloyd left room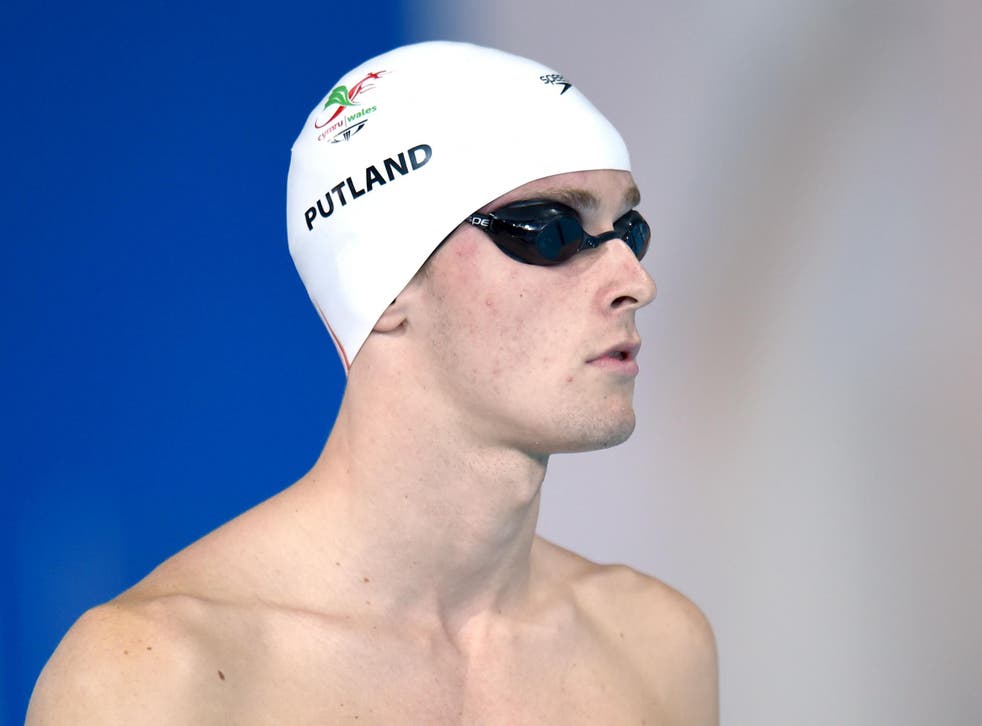 A Commonwealth Games swimmer who is accused of raping a woman after a friend and fellow swimmer had sex with her told a jury she was "flirtatious" with him before they had consensual sex.
Otto Putland, 24, who represented Wales at the 2014 Commonwealth Games in Glasgow, is on trial at Cardiff Crown Court accused of raping the woman after a night out in the city in July 2015.
The court heard the woman went home with Olympic swimmer Ieuan Lloyd after meeting him in a club in Cardiff in July 2015 and had consensual sex with him there.
The prosecution allege shortly afterwards Putland arrived and went into the room where the woman was, raping her after Mr Lloyd left the room.
Putland, of Dinedor, near Hereford, denies rape and told jurors they had consensual sex but the woman became upset afterwards saying she felt as if she had been passed around.
Thousands show solidarity with rape victims at rallies in Ireland
Sending the jury out to consider its verdict on Tuesday, Judge Jeremy Jenkins reminded them of the evidence in the case, having previously urged them not to allow emotion to enter into their deliberations.
The court heard Putland started having sex with the woman after getting on to the bed with her but stopped when she said she needed to use the bathroom.
The woman said she called her friend from the bathroom, saying she needed to leave but that the next thing she remembered was hearing her phone ring and being back in the bed with Putland inside her again.
Jurors were told the incident had originally been charged as a second count of rape but that another jury had found Putland not guilty of that offence.
In her closing speech for the prosecution, Janet McDonald said the woman did not have a strong or assertive personality but had been "credible, consistent and clear" in her account of what had happened.
She said the woman had "no motive for putting herself through a trial once let alone twice".
"The only motive is to see the truth acknowledged and that truth is that she was raped," she said.
UK news in pictures

Show all 50
Putland told jurors Mr Lloyd introduced him to the woman after he returned to the house and they started chatting.
He said he wasn't sure when Mr Lloyd had left but described the woman as "very friendly and happy and flirtatious" and said they had consensual sex.
In his closing speech, Christopher Rees, for the defence, said the quality of evidence from prosecution witnesses had been affected by "memory issues" and "in some cases by self-justification".
He said this was not a "court of morals" and added: "Bad sex is not rape.
"Sex after one party has persuaded the other to have sex consensually is not rape.
"Regretted sex is not rape."
Mr Rees said there had been "glaring inconsistencies" in what the woman told people at various times about the night.
"She had the opportunity to say 'no' and she did not say anything," he said.
"She did not stop it. She did not call out to Ieuan Lloyd. She did not call out to anyone at all.
"From that you can infer that she did consent or may have consented."
The trial continues.
Additional reporting by PA
Register for free to continue reading
Registration is a free and easy way to support our truly independent journalism
By registering, you will also enjoy limited access to Premium articles, exclusive newsletters, commenting, and virtual events with our leading journalists
Already have an account? sign in