Oxford grooming: 10 things we now know about the 'indescribably awful' abuse of hundreds of children
A case review has shown that failings by the authorities prevented child sexual exploitation being stopped earlier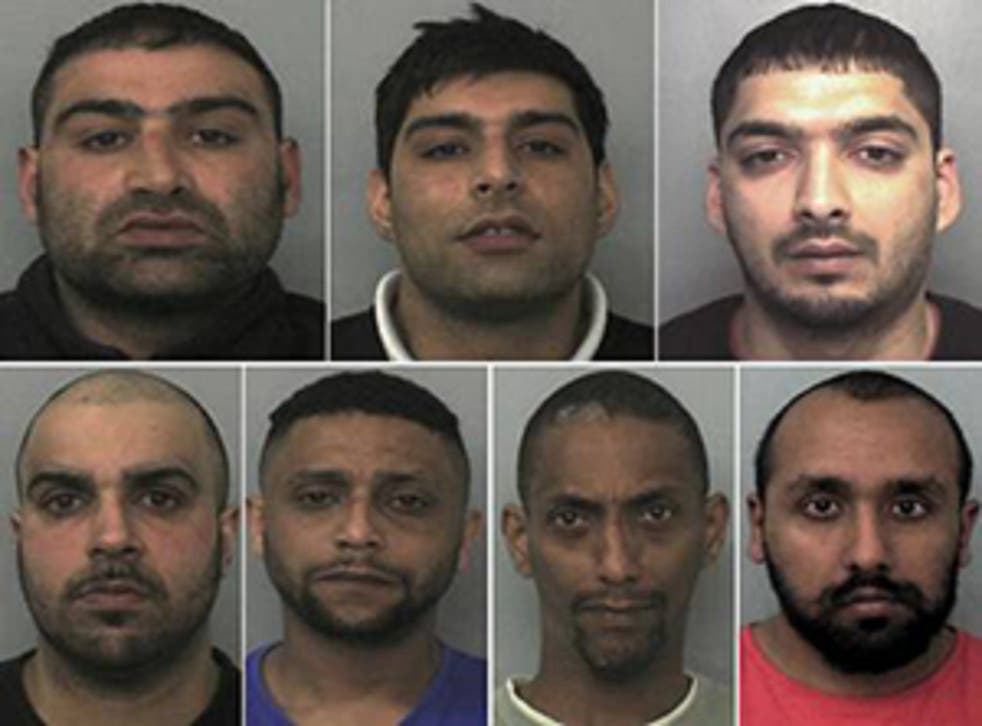 A report into hundreds of cases of "indescribably awful" child sexual exploitation in Oxfordshire has revealed a series of grave failings by the authorities – showing that social workers and police effectively turned a blind eye to the endemic abuse.
As many as 373 potential victims of child sexual exploitation (CSE) have been identified in the county over 16 years.
But a case review by Oxfordshire Safeguarding Children's Board, published today, shows that the extent of the crimes was not recognised and opportunities to stop the abuse were repeatedly missed over the years.
Some of the findings detailed in the 114-page report include:
1. The issue of CSE was not understood and national guidance was not followed.
2. A view that the victims were consenting or bringing problems on themselves meant that their "terrible" experiences were not recognised.
3. Girls were not treated with common courtesies and were dismissed.
4. There was an insufficient understanding of the law around consent and a tolerance of unlawful sexual activity.
5. There was insufficient curiosity about what was happening to the girls.
6. There was insufficient attention to investigating and disrupting the activities of perpetrators compared with efforts used to "contain" behaviour of the girls.
7. The organisational response was weak and lacked any management oversight.
8. Information about worrying cases was not "escalated" to those at the top of organisations.
The report also found:
9. There was no evidence of wilful neglect nor deliberate ignoring of clear signs of CSE.
The girls were groomed using drugs, alcohol and gifts before they were physically assaulted, forced into prostitution, raped and drugged, the report said.
Their abusers kept them "hooked in" by making the girls dependent on alcohol and drugs, which they then "paid for" with sex.
The Oxford report differs from the previous inquiry into child sexual exploitation in Rotherham, in which authorities were found to have wilfully ignored the abuse of 1,400 children.
That report, conducted by Professor Alexis Jay and published in August 2014, found that gangs of Asian men exploited underage white girls over a period of 16 years.
The victims were raped, beaten and trafficked to other cities in the north of England, but they were ignored and treated with contempt by the authorities who dismissed them as "undesirables" and feared being accused of racism.
Nevertheless, the Oxford report was clear in its condemnation of the authorities' failings. In response to the question: "Could CSE have been identified or prevented earlier?", the report said: "The simple answer is yes."
Maggie Blyth, independent chair of the Oxfordshire Safeguarding Children Board (OSCB), said that "systemic failings" between 2005 and 2010 and "unacceptable delays" in tackling the issue of CSE "allowed offenders to get away with their crimes".
"It is shocking that these children were subjected to such appalling sexual exploitation for so long," she said.
"On behalf of the OSCB I would like to apologise for how long it took organisations in Oxfordshire to see what was happening to these children and bring perpetrators to justice.
"It is clear that between 2005 and 2010, despite the efforts of some front line staff working with children individually, there was no understanding of the type of abuse which later emerged, a culture across all organisations that failed to see that these children were being groomed in an organised way by groups of men and therefore no concerted or organised response across Oxfordshire agencies working with children against this terrible child abuse."
Additional reporting by Press Association
Register for free to continue reading
Registration is a free and easy way to support our truly independent journalism
By registering, you will also enjoy limited access to Premium articles, exclusive newsletters, commenting, and virtual events with our leading journalists
Already have an account? sign in
Register for free to continue reading
Registration is a free and easy way to support our truly independent journalism
By registering, you will also enjoy limited access to Premium articles, exclusive newsletters, commenting, and virtual events with our leading journalists
Already have an account? sign in