Paedophile becomes the first to be convicted of using the Live.Me streaming app to incite girl into sexual activity
'The app has limited security features and it is possible for users to potentially identify the location where a video was recorded,' police say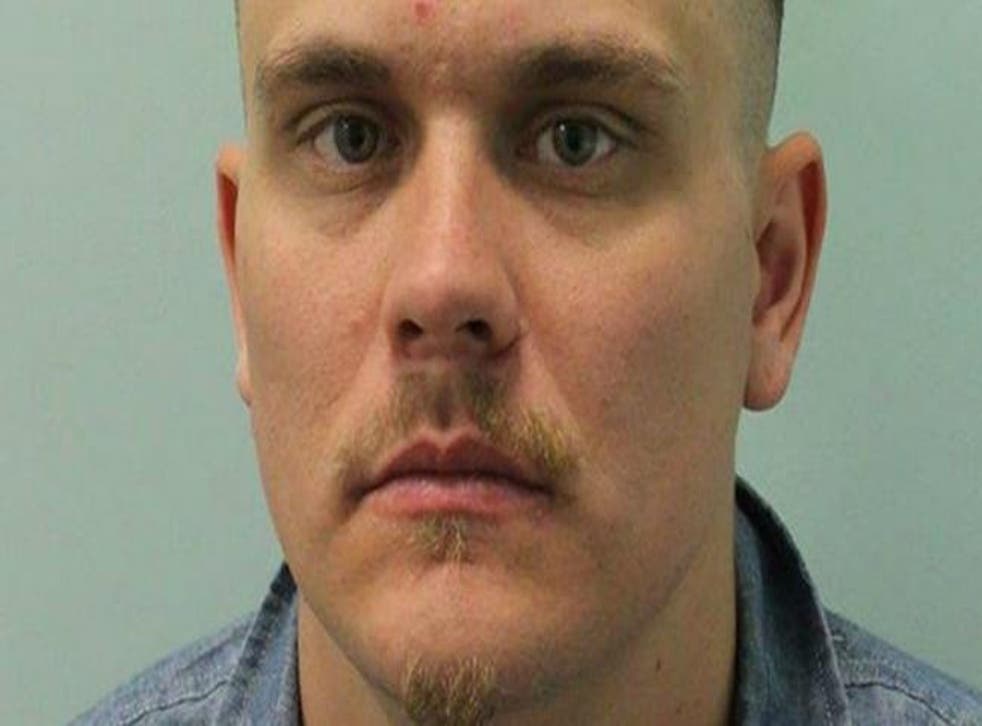 A convicted paedophile who encouraged a nine-year-old girl to expose herself over Live.Me has been jailed for four years, in the first case of its kind involving the popular livestreaming app.
Glen Friend from Walthamstow in east London, used the app to gain access to young children in a bid to groom them, the court heard.
The Live.Me app is one of the fastest growing of its type worldwide and unlike with websites such as Facebook, users have little control over who views their posts.
Friend was arrested earlier this month as he left prison having served a sentence for breaching sex offender notification requirements.
The Sexual Harm Prevention Order that Friend was subject to prohibited him from communicating with anyone under 18 through social media or the internet, among other conditions.
But throughout May 2017, an intelligence-led operation revealed Friend was heavily involved, along with users, in encouraging the nine-year-old child to expose her private parts to them.
The video the girl posted online which proved his incitement of her was viewed by almost 300 users and remained available to watch until its removal by Live.Me following a police request.
Parents, schools and campaign groups have previously expressed concerns because those who use the site seek to gain "likes" and "electronic gifts" from other users.
The more they receive, the higher their status within that online community.
UK news in pictures

Show all 50
A forum on the Common Sense Media website warns: "Parents beware! I downloaded this app and have come across multiple videos of questionable aged people taking their clothes off. The owners of this app seriously need to do something about their security!!"
Detective Sergeant Fenton Davis, from the Waltham Forest Jigsaw Unit, warned parents to be vigilante.
"This application is extremely well used by children. Parents should be ever vigilant of their child's activity on social media sites, particularly in regard to video streaming apps."
He said the young victim had been left traumatised by the abuse.
"The amount of damage this type of encounter causes to these very young victims can be extensive. It became apparent from our talks with the girl in this case that she is easily upset and very sensitive after what she has gone through."
Issuing a warning to other paedophiles: "Offenders who seek to hide behind an online username in an attempt to hide their identity will be relentlessly pursued by investigators. This conviction clearly demonstrates that people who use these streaming sites for criminal means, in particular to commit sexual offences, will be tracked down and prosecuted for their actions.
Friend was sentenced at Snaresbrook Crown Court, having pleaded guilty at an earlier hearing to inciting a girl under 13 to engage in sexual activity, and breaching a Sexual Harm Prevention Order.
Friend was also handed a two year extended supervision order.
Police said that enquiries continue to identify the two other users who participated in the incitement of the young girl.
Schools including the Bluecoat in Liverpool have sent warning notices to parents expressing concerns about the app.
The Liverpool Echo reported the warning message said: "Live.me is the fastest-growing social media streaming application available at the moment and has approximately 20 million users. It allows the user to live-stream videos of themselves and also allows users to watch other streamed videos.
"The app has limited security features and it is possible for users to potentially identify the location where a video was recorded. It is possible for any video to be recorded and shared without the permission or knowledge of the person who made the video."
A spokesperson for Live.Com refused to answer questions from the The ndependent as to how the indecent video of the little girl came to be viewed hundreds of times.
It said: "The safety of our users is a top priority for Live.me. Our community guidelines reflect our zero-tolerance policy towards any indecent or inappropriate behavior, and we take all allegations of violations against those guidelines very seriously.
"Beyond existing safeguards in our app, and strict protocols for our moderators to address any reports of violations, we also actively support law enforcement in identifying and prosecuting any users found to be endangering our community in any way.
Our automatic software detection and human moderators work 24 hours a day, but we also have tools for users to report and block people from their broadcasts, and we are continually improving those tools and resources for users."
Register for free to continue reading
Registration is a free and easy way to support our truly independent journalism
By registering, you will also enjoy limited access to Premium articles, exclusive newsletters, commenting, and virtual events with our leading journalists
Already have an account? sign in