Paedophile register of controversial group ignored by police
Exclusive: Detectives knew of 300 names in a secret club that advocated sex with children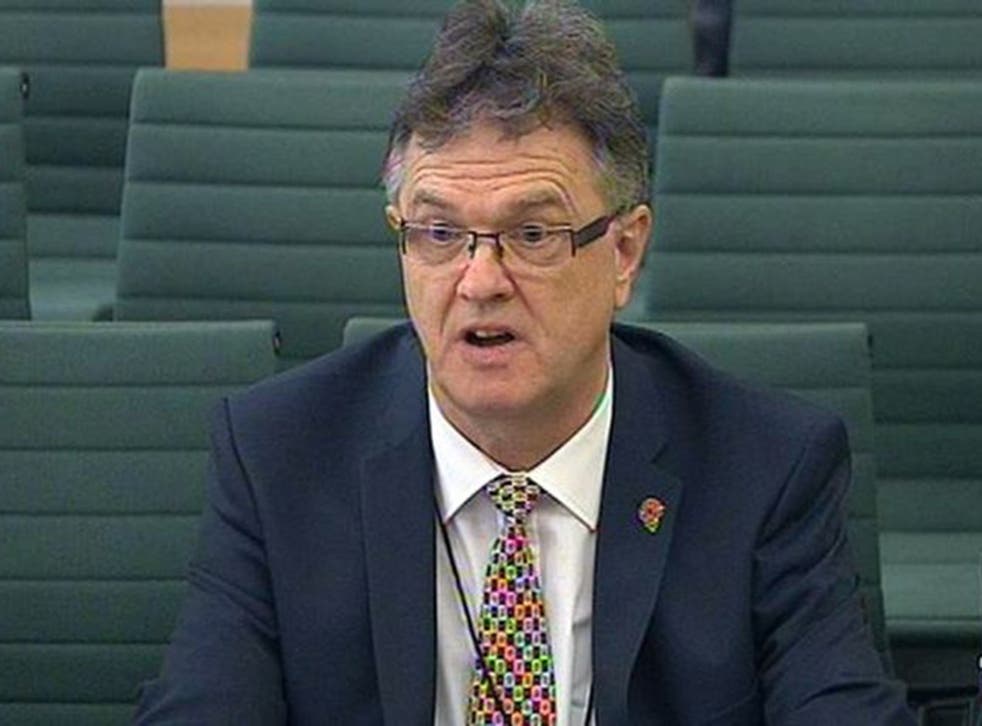 Police let the secret membership list of a controversial group which advocated sex with children to "sit in a drawer", leaving several of those named on it free to commit serious child abuse, The Independent on Sunday has learnt.
Detectives were given the membership list containing more than 300 names and addresses of the Paedophile Information Exchange (PIE) group in the 1980s, but effectively did nothing with it. One member of the group, which publicly campaigned for adults to be allowed to have sex with children from the age of 10, was convicted 27 years after police were first given the names.
The list has now been passed to the independent Goddard inquiry, which is looking at whether public bodies and other institutions took their duties seriously to protect children from abuse.
Claims of police inaction over child sex abuse allegations comes as Scotland Yard was reportedly planning to announce this week that it will end Operation Midland, its controversial investigations into allegations of VIP child sex abuse and murder.
It is reported that Harvey Proctor, a former Conservative MP who has been questioned by Operation Midland detectives, will be told this that week police are discontinuing the investigation, which has also been examining the late Lord Brittan's conduct. Police declined to comment on 19 March.
Labour MP Tom Watson said: "The PIE list shows that there were clear intelligence lines that could have been investigated at the time. It only begs the question: how many of those individuals went on to commit sexual crimes before they were finally brought to justice? I am sure the Goddard inquiry will investigate this area of institutional failure."
One of those on the list and later convicted was Charles Napier. Napier was jailed for 13 years in 2014 for hundreds of sex attacks on schoolboys. The file also contains a John Napier, who had been convicted for running a "child brothel" in London in the early 1970s. Metropolitan Police sources admitted the PIE list had been all but ignored until recent paedophile allegations surfaced. "The police had the lists from the late 1980s, at a time when it was not a crime to be a member of the PIE. The files sat in a drawer, metaphorically speaking, until 2012, when Operation Fairbank decided to go back and have a look.
Another PIE member, Leo Adamson, was sentenced to one year in jail for refusing to tell police a computer password during a search for child sex abuse images.
A Scotland Yard source said: "They were looked at briefly at that point just to make sure that none of the people on the list were involved with work with children. The problem was that although the names on the list would undoubtedly have been of interest, it would have been very difficult to get a warrant to go barging in and demand to look at someone's hard drive, for example, on the basis of them having been a member of a legal organisation 30 years earlier. Certainly it could have provided a steer, but you couldn't make it the basis of an investigation."
The late horologist Keith Harding is also on the list. Recent reports have suggested Harding may have been influential among high-profile paedophiles, having reportedly been visited at his shop in East London by Cyril Smith MP and Jimmy Savile.
Another name that appears is that of a known paedophile, the late senior diplomat Sir Peter Hayman. However, the name, without an accompanying address, appears to have been written in by hand by a police officer at a later date.
There are 307 names on the list seen by The IoS, including four women. Some of the names are false or known pseudonyms. Not all of the addresses given appear to be accurate. There are several members living abroad, and one of them currently appears to be a children's entertainer.
Some of the PIE members also feature on a list amassed by the US Customs child pornography and protection unit which collected a list of British customers of American suppliers of child abuse images. The US list was also supplied to UK law enforcement agencies but little if anything was done about it. One of those on both lists is former school teacher Terence Waters. In 1994, he was jailed for 10 years for possessing indecent images of children and sexually abusing a 10-year-old boy.
Leading anti-child sex abuse campaigners said that they were astonished at the police inaction over the PIE membership list. Peter Saunders, founder and former director of the National Association of People Abused in Childhood, said: "It is a bit like the police being given a list of IS supporters and doing nothing about it. The idea that they had all those names on the US list and the PIE list and yet they were not even monitored and no action was taken against them is astonishing," he said.
"We know that those who look at sexual images of children often go on to become 'contact' offenders, so had more action been taken as a result of the police having the lists, many children would not have been abused. There still seems to be a mindset that says we should all just move on and leave the past in the past, yet people have a lifetime of trauma to deal with and the police should have recognised that in their handling of these cases."
* This article originally appeared in The Independent on Sunday ('Paedophile register was ignored by police', 20 March) and referred to Leo Adamson, a former member of the Paedophile Information Exchange. It went on to quote a campaigner who said that "those who look at sexual images of children often go on to become 'contact' offenders, so had more action been taken as a result of the police having the lists [of PIE members' names], many children would not have been abused, as is clear from the case of Adamson." We would like to make clear that Mr Adamson has not been convicted of any sexual offences, 'contact' or otherwise. He was convicted in 2011 of refusing to give police a computer password during a search for child sex abuse images and sentenced to a year in prison. He denies that he had opened any of the encrypted files on this computer. We apologise to Mr Adamson. 22/6/16
Register for free to continue reading
Registration is a free and easy way to support our truly independent journalism
By registering, you will also enjoy limited access to Premium articles, exclusive newsletters, commenting, and virtual events with our leading journalists
Already have an account? sign in
Register for free to continue reading
Registration is a free and easy way to support our truly independent journalism
By registering, you will also enjoy limited access to Premium articles, exclusive newsletters, commenting, and virtual events with our leading journalists
Already have an account? sign in