Paedophile ring leader, Colin Peters, linked to Barnes scandal
Convicted barrister in child-sex chain alleged to have abused boys at London guesthouse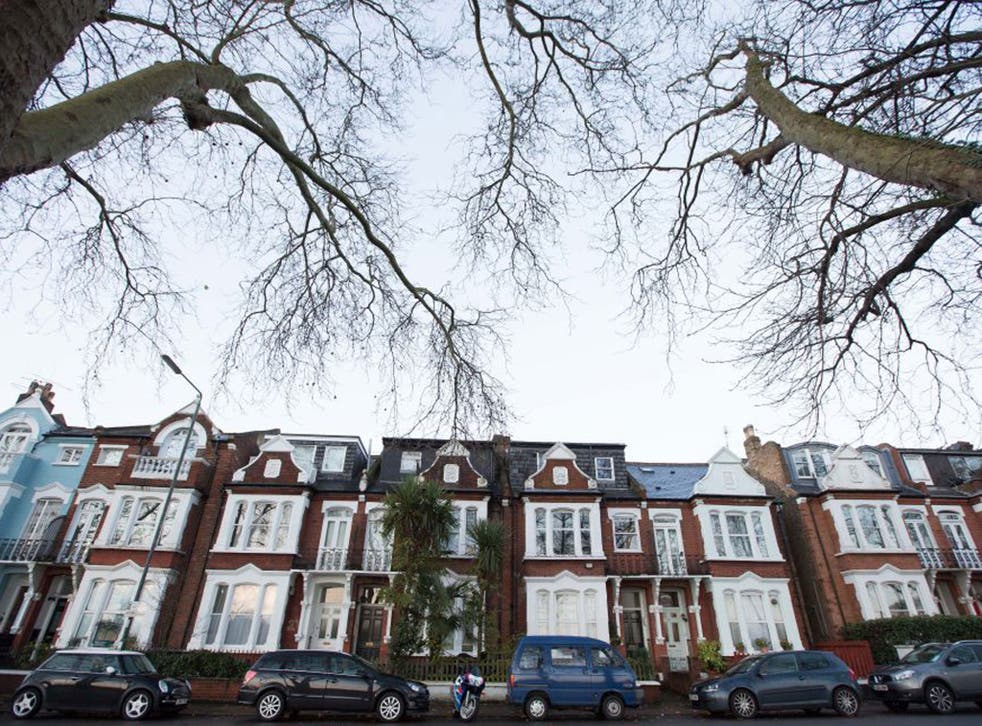 A key figure behind one of the UK's most extensive paedophile rings allegedly abused boys at the same guesthouse where influential businessmen and leading politicians, including Sir Cyril Smith and a former cabinet minister, are said to have procured boys for sex.
The Elm Guest House is currently at the centre of a police investigation named Operation Fernbridge.
Colin Peters, a Foreign Office barrister, was allegedly a regular at the Elm Guest House in London, where it is claimed children from care homes were trafficked before being mistreated by well-connected people in the early 1980s.
In 1989, Peters was jailed for being part of a sophisticated network of people who molested hundreds of children, some as young as 10. Peters' conviction followed a year-long investigation, named Operation Hedgerow, which recorded 650 offences against 150 boys. Reports at the time said the ring "was used by highly placed civil servants and well-known public figures", but police didn't have "the evidence or manpower to pursue them in court".
The investigation led them to conclude that "we have only scraped the surface of the paedophile menace in Britain". The Independent on Sunday can reveal similarities in both investigations – which involved children who claimed they were drugged before being abused, sometimes in a sauna room.
In both cases, children claimed they were trafficked to Amsterdam and abused. Hedgerow detectives heard allegations that boys were rented out at a VIP brothel, and one Elm Guest House victim said that he was also trafficked to an Amsterdam brothel – where he was abused by a prominent politician.
Roger Gaspar, a former detective inspector who was part of the Hedgerow team, confirmed that Grafton Close – one of the care homes from where children were allegedly procured for the Elm Guest House – featured in their investigation.
He added: "There were suggestions that boys were taken to Amsterdam, but we did not have time to investigate. It was a year-long investigation and Amsterdam was one of a number of leads. We just didn't have time to look at it in detail."
It is understood Peters' presence at the Elm Guest House has been alleged by various sources. One, who did not want to be named, said: "He was named by a number of boys who claimed they were abused."
Another said: "He was a regular and was named by two, possibly three, boys as a man who abused them. Peters used camera equipment and hired a conference room at the guesthouse. There was only one reason to do that and that was to make porn films of the boys. There was a sauna attached to the room, which was also used."
One of the boys he allegedly abused was Peter Hatton-Bornshin, a Grafton Close care-home resident, who later killed himself.
Peters' name appeared on a list contained in the files of a child worker who was looking at the allegations at the time. Those files were taken by detectives after a raid on the worker's house.
In 1989, Peters was jailed for eight years for sexual offences, conspiracy to commit a sexual offence and conspiracy to pervert the course of justice. The court heard that Peters was at the heart of the paedophile ring.
Detectives said the abuse spanned a five-year period and the charges were only specimens – meaning that the abuse was much wider than documented in court.
During the trial, it was revealed that Peters took young victims into the sauna in his luxury flat and gave them cash for sexual favours. He described himself to boys as a "mother hen".
It was remarked that Peters, then aged 43, a barrister and tax adviser, was seen as "a key figure in the ring". Others involved, Alan Delaney, aged 48, a company director, received 11 years; Victor Burnett, 43, received nine years; and Ernest Whittington, aged 64, was sentenced to six years.
Last month, The IoS revealed that the former Liberal Democrat MP Sir Cyril Smith was a frequent visitor to the Elm Guest House.
The guesthouse, in Rocks Lane, Barnes, south-west London, was closed following a police raid in 1982. It is now a respectable block of flats. Metropolitan Police detectives are currently looking at claims that influential people once used the place. While some used it as a homosexual refuge, others allegedly used it to abuse children.