Panama Papers: Get tough on Britain firms helping corrupt hide assets offshore, urge campaigners
Campaign group reveals three-quarters of corruption cases investigated by Scotland Yard involve use of offshore companies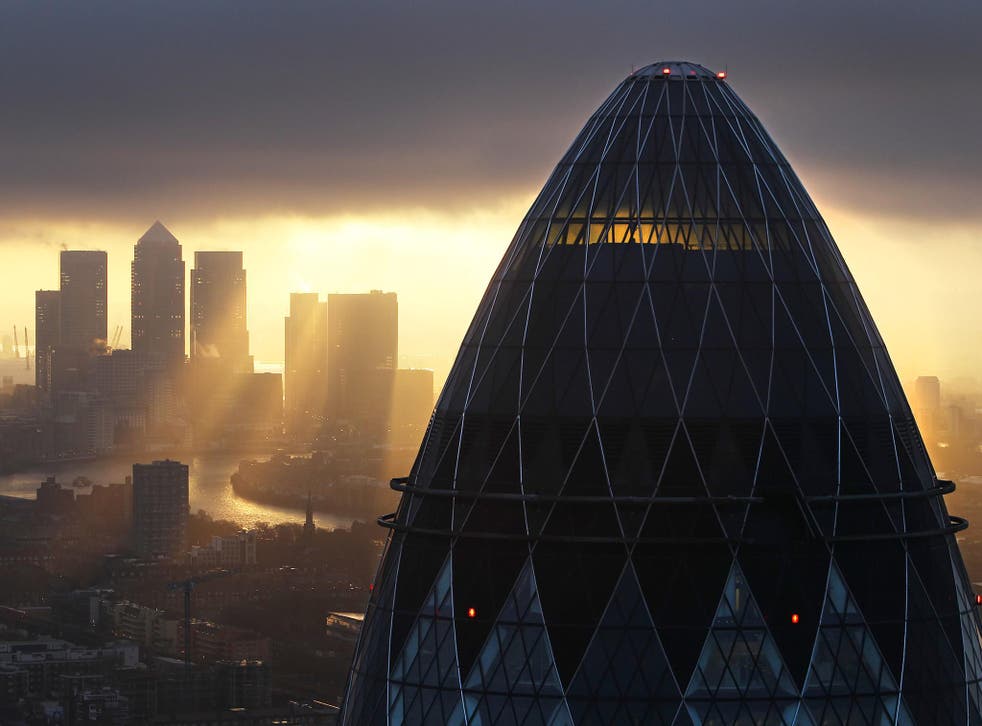 More effective sanctions are needed against British lawyers, accountants and estate agents who knowingly help corrupt individuals hide their assets using methods such as offshore companies, campaigners warn today.
Transparency International said tens of billions of pounds of corrupt and illicit money is being laundered through the United Kingdom each year with the assistance of an eco-system of "professional enablers" who face inadequate punishment if they are found to be involved in wrongdoing.
The campaign group, which last year revealed that 75 per cent of corruption cases concerning property investigated by Scotland Yard involved the use of anonymous offshore companies, said regulators needed increased powers to strip professionals and companies of their licences as part of a wider package needed to end Britain's role as a safe haven for corrupt individuals and their wealth.
The call follows this week's leak of millions of documents detailing the use of more than 200,000 offshore entities set up by Panama-based law firm Mossack Fonseca. The use of such companies is legal (nearly 3,000 companies established by Mossack Fonseca appear on a Land Registry database of overseas property owners for 2014) and can offer advantages such as stamp duty avoidance.
Britain is the second most popular place for companies set up by Mossack Fonseca to operate. An analysis of the leaked files shows the firm worked with 1,924 UK-based professional entities such as law firms and company incorporators. There is no evidence that any of these companies, or Mossack Fonseca, knowingly facilitated deals using corrupt funds.
But experts argue that the sheer volume and value of all transactions passing through the UK mean a certain number will involve corrupt wealth and this places added responsibility on professionals to ensure they are not dealing with dirty money.
In a report published today, Transparency International said: "The Government should establish more effective administrative sanctions on professional enablers by encouraging professional bodies to withdraw licences from those implicated in such cases, in addition to prosecuting those who are personally involved."
The group said Britain was in urgent need of an overhaul of its "flawed" framework for dealing with corruption, including the appointment of a single "super-supervisor" for the 27 separate supervisory bodies overseeing the UK anti-money laundering system, and the introduction of a new civil mechanism for the courts to allow the quicker freezing of "unexplained wealth".
Campaigners want to see Prime Minister David Cameron use an anti-corruption summit in London next month to put Britain at the forefront of anti-corruption enforcement, including prevailing upon its own overseas territories, which include some of the world's most popular tax havens, to introduce public registers of the beneficial owners of companies. Of the £180m of UK property investigated for links to corrupt money since 2004, more than two thirds involved companies registered in UK-linked tax havens.
Rachel Davies, head of advocacy and research for Transparency International, said: "If corrupt individuals are allowed to continue to buy up luxury property and enjoy life in the UK, then the Government risks its credibility in leading efforts to tackle corruption on the global stage."
Register for free to continue reading
Registration is a free and easy way to support our truly independent journalism
By registering, you will also enjoy limited access to Premium articles, exclusive newsletters, commenting, and virtual events with our leading journalists
Already have an account? sign in
Register for free to continue reading
Registration is a free and easy way to support our truly independent journalism
By registering, you will also enjoy limited access to Premium articles, exclusive newsletters, commenting, and virtual events with our leading journalists
Already have an account? sign in