Paprika dishes under investigation as nuts-for-spices scandal grows
FSA recalls a fourth product from Britain's shelves for containing undeclared almond protein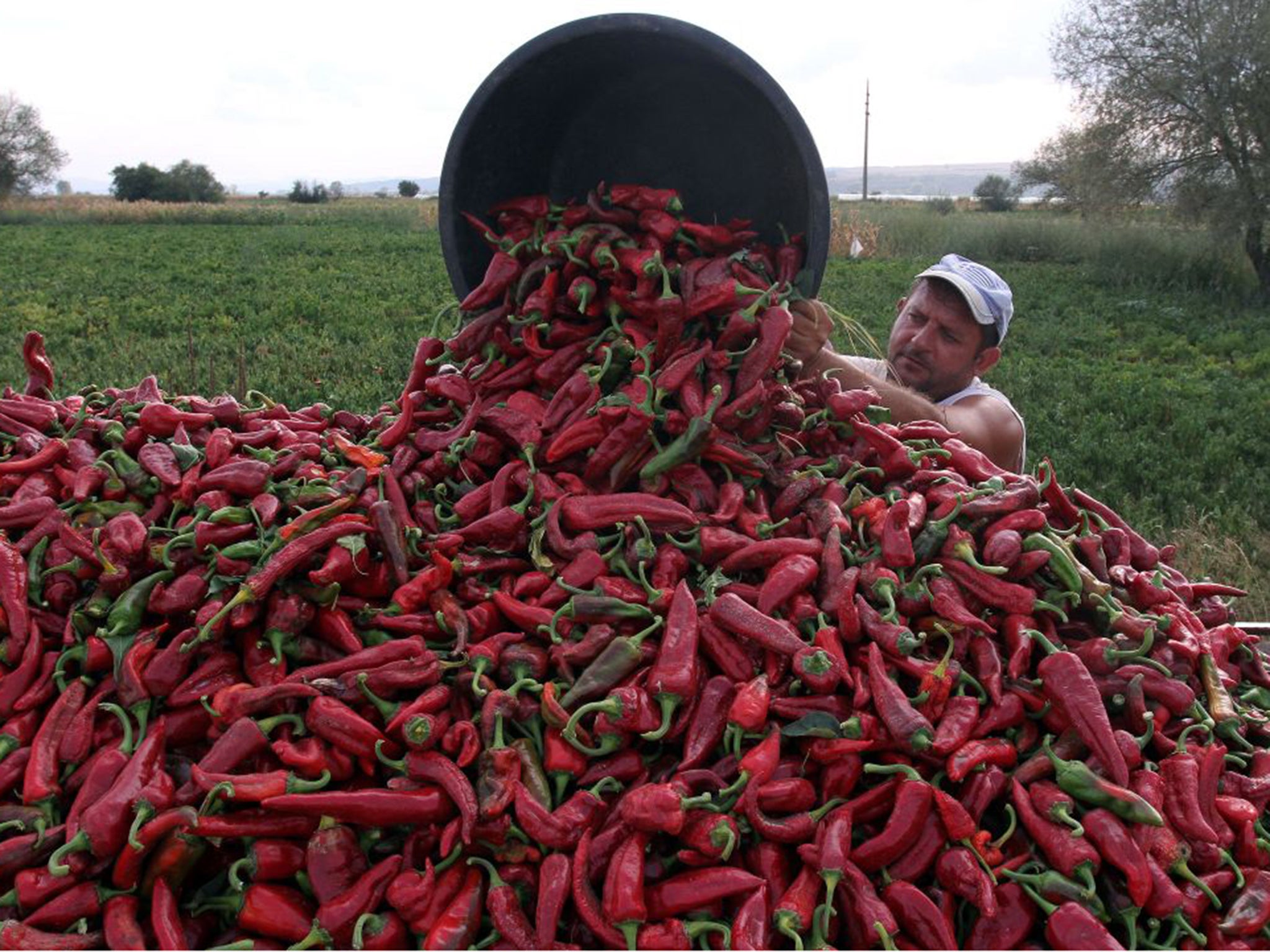 An investigation into the potentially deadly substitution of nuts for cumin in Britain's food chain has been widened after experts discovered some paprika dishes may also be tainted with almond or peanut.
The development came as the Food Standards Agency recalled a fourth product from Britain's retail shelves for containing undeclared almond protein, which could prove fatal to nut allergy sufferers – and said the same company appeared to be responsible for supplying the contaminated mix in three of the cases.
Santa Maria UK, a Swedish-owned spice company based in Milton Keynes, was identified as supplying ingredients contaminated with almonds for the latest product found to be involved – Discovery Taco Seasoning – after tests revealed that the paprika in its spice mix was the mostly likely source of the nut. It is also linked to two of the other three recent recalls. The company was yet to comment last night.
Paprika, a ground powder made from sweet and hot dried peppers, is one of the most popular ingredients in European cooking.
As the FSA announced it was broadening its investigation to include paprika dishes, chief operating officer Jason Feeney said the watchdog was investigating these incidents and, "where potential problems are identified, we are alerting the public. We are dealing with this as part of our normal incident response".
Meanwhile an international campaign to detect and stop the undeclared use of nuts in food has been launched, following the discovery that almonds and peanuts are being used as a substitute for cumin.
The UK has joined forced with governments in the EU, US and Canada, along with food companies and trade associations, to test for new cases and share their findings, in a bid to determine the scale and source of the threat.
Experts are concerned that cheap peanut and almond shells are being used secretly in place of cumin after a disastrous crop in India sent the spice's price spiralling up, as The Independent revealed on Saturday. Although the shells are not dangerous, they often come with pieces of nut attached, and nut allergy sufferers have been warned to avoid supermarket curries.
The top 12 most popular spices
Show all 12
It has yet to be established whether the substitution is intentional or accidental in each case, although experts fear it could be a result of food fraud even more dangerous than the horsemeat scandal.
"Countries and companies and are taking this incredibly seriously because of the safety aspect for allergic consumers," said Barbara Gallani, Director of Science & Health at the UK's Food and Drink Federation, which is helping co-ordinate the campaign. She said India, where the majority of the world's cumin is grown, and Turkey, the other major producer, are also involved.
"We are working together on developing the methodology [for testing] and we're working to understand the root causes of the situation," she said.
People with nut allergies who ingest almonds or peanuts can suffer from symptoms ranging from sneezing to cardiac arrest.