Pathologist criticised for 'deficient' performance in Ian Tomlinson case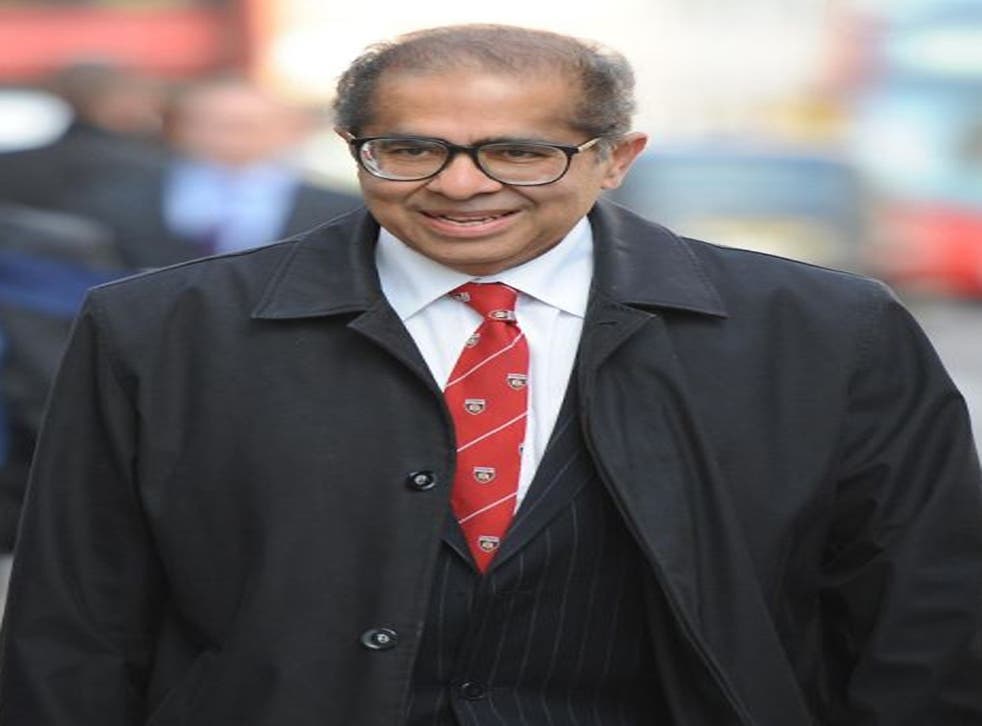 Dr Freddy Patel acted with "deficient professional performance" over his post-mortem investigation into the death of Ian Tomlinson during the G20 protests, a medical tribunal has concluded.
The pathologist's fitness to practice is "impaired by reason of misconduct", the Medical Practitioners Tribunal Service (MPTS) said.
The MPTS will now decide whether Dr Patel should be struck off the medical register.
They found that Dr Patel had "brought the profession into disrepute" and that his integrity could not be relied upon.
He also breached one of the "fundamental tenets of the profession" through his dishonesty, the panel said.
The pathologist, who is currently suspended, concluded that newspaper seller Mr Tomlinson died from a heart attack but questions were raised when an American tourist came forward with a film recording of him being hit.
Further medical reports suggested that, in fact, he died from an injury to his liver that caused internal bleeding and then cardiac arrest.
Panel chair Rev Robert Lloyd-Richards said: "It is clearly in the interest of the general public that they should be able to have confidence in the coronial system and this confidence has been undermined by your failures in these cases.
"Having considered everything before it the panel has determined that your fitness to practise... is impaired by reason of misconduct and deficient professional performance in the case of Mr Tomlinson."
At the inquest into Mr Tomlinson's death, Dr Patel's claim that he died of a heart attack was discredited by the jury in favour of the string of experts who said he died of internal bleeding.
Two weeks ago, the panel concluded that Dr Patel was misleading and dishonest over certain aspects of his second post-mortem report of Mr Tomlinson.
The panel also identified a string of failures in both his first and second reports.
Among them, Dr Patel admitted not including in his first report that he mentioned to police during the examination that he found injuries that could be consistent with a baton strike.
The panel found that Dr Patel did not properly consider or comment on the fact that abdominal bleeding found on Mr Tomlinson could have caused his collapse and death.
They also found that the pathologist did not adequately explain how Mr Tomlinson could have died from a heart attack or properly consider any other possible non-natural causes of his death.
After receiving new evidence, Dr Patel compiled a second post-mortem report but again made a series of mistakes and incorrect conclusions, according to the panel.
They found Dr Patel to be dishonest as he did not identify changes made to his first report referring to Mr Tomlinson's liver injuries, downplaying signs of bleeding by saying there was "no sign of haematoma" on his liver.
In the second report, Dr Patel wrongly concluded that Mr Tomlinson died of a heart attack and said "the injury to the liver was relatively minor".
Last month, Pc Simon Harwood was cleared of the manslaughter of Mr Tomlinson in 2009.
He said he had used reasonable force when he hit the 47-year-old with a baton and shoved him to the ground as he walked away from police lines in the City of London.
Dr Patel's fitness to practice has also been found impaired in relation to a number of other cases, including the death of a victim of the so-called "Camden Ripper".
He claimed that 31-year-old prostitute Sally White had died in 2002 from "natural causes" despite her injuries which included a bite mark and a head wound.
Other botched cases include those of a four-week-old baby, a five-year-old girl and an elderly lady.
The MPTS panel is now hearing submissions from the General Medical Council on what sanctions should be imposed on Dr Patel. They will also hear from his defence team.
Mr Tomlinson's widow Julia said: "The incompetence and dishonesty of Freddy Patel helped Pc Harwood and gave us an uphill battle for justice from the start.
"He misled everyone, saying that Ian had died of a heart attack when in fact he had died of internal bleeding.
"It's good that people can see some of the things we have been up against. Patel has a lot to answer for and I would like to know why with all the good pathologists there are, he was selected to do the first post mortem."
PA