Paul Golding: Former Britain First leader jailed for eight weeks
Right-wing figurehead was found in breach of court order that banned him from entering any mosque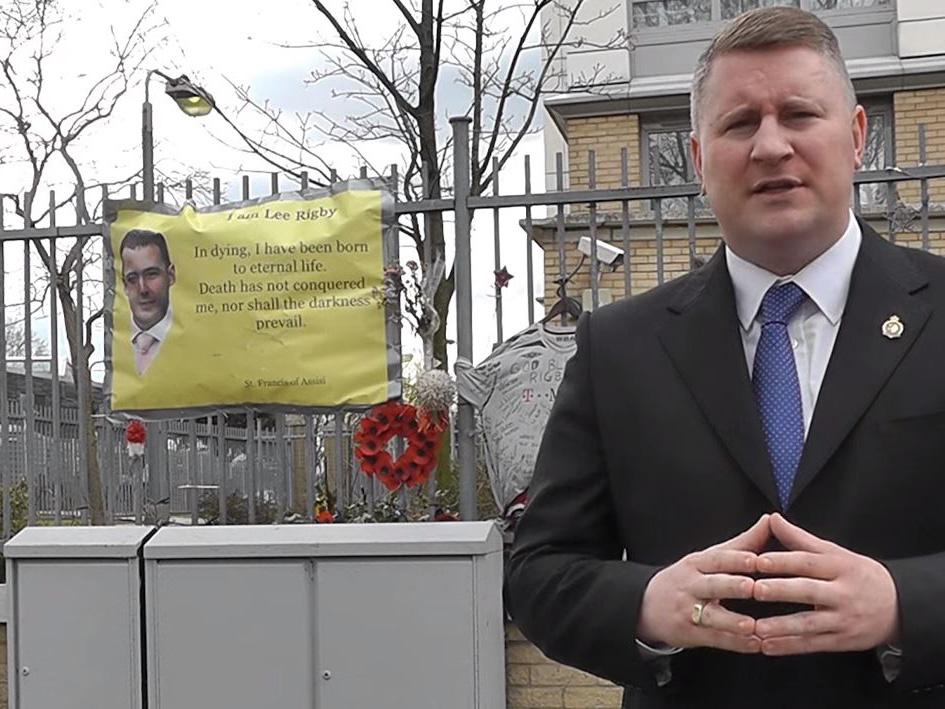 Britain First's former leader Paul Golding has been jailed for eight weeks after breaching a High Court ban on him entering any mosque in England and Wales.
A statement on the group's Facebook page read: "BREAKING!! BRITAIN FIRST LEADER PAUL GOLDING SENT TO PRISON! The High Court has sent Paul to prison for confronting a hate preacher in Cardiff who said it's okay for Muslims to keep sex slaves! More updates shortly."
It came after an injunction was requested by Bedfordshire Police following a series of "mosque invasions" where the far-right group filmed themselves going into mosques to confront imams or worshippers.
The party also described Luton as a "hotspot" for Islamic extremism and handed out Bibles outside non-Christian places of worship.
Golding is not the first senior member of the group to be found in breach of the law.
In November, current leader Jayda Fransen was found guilty of religiously aggravated harassment after she hurled abuse at a Muslim woman wearing a hijab.
She was fined nearly £2,000 for wearing a political uniform and shouting at Sumayyah Sharpe during a "Christian patrol" of Bury Park in Luton, in January.
Last month, Labour MP Louise Haigh called for Britain First to be listed as a terrorist organisation and banned from standing in elections.
Golding, who ran in May's London mayoral elections, was widely criticised after he turned his back on Sadiq Khan during his acceptance speech.
This article will be updated shortly