Men questioned on suspicion of people smuggling after being rescued from boat off Dover coast
The men say they were 'lost' but are now with the Border Force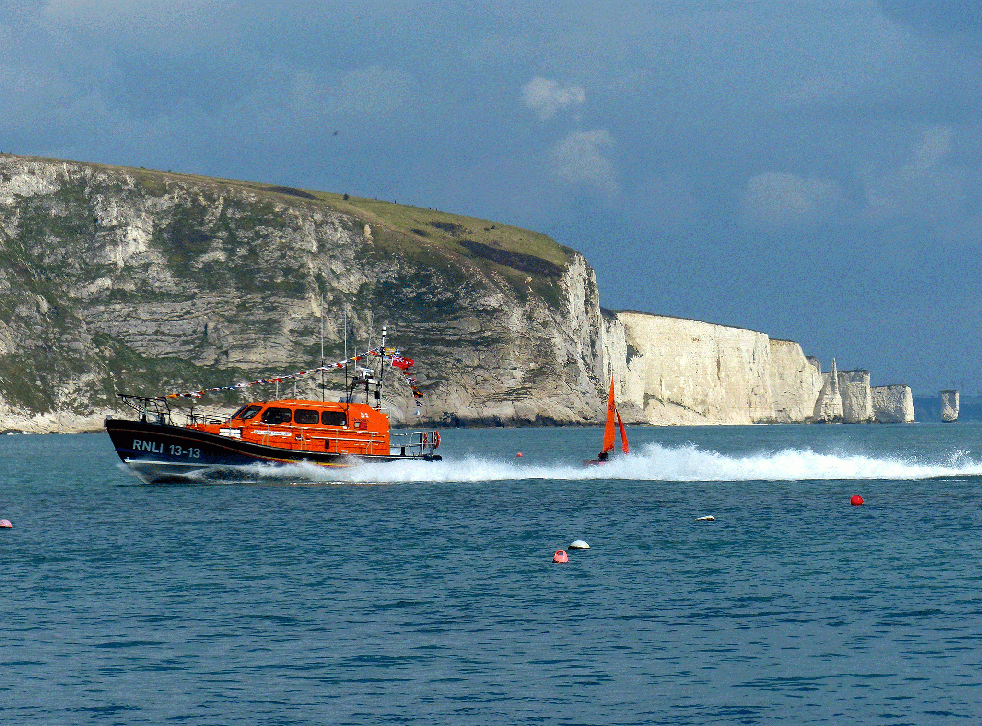 Two men are being questioned on suspicion of people smuggling after they were rescued from a small boat filled with life jackets off the Kent coast.
The RNLI in Dover was sent out to rescue a small motor cruiser which had been spotted in difficulty at about 8am on Sunday morning.
Inside the 4.5 metre vessel were two men, who told their rescuers they were "lost", and a large number of life jackets but no other occupants.
A spokesperson for Dover Lifeboat Station urged people not to sail at sea without proper equipment.
He told The Independent: "The persons on board the vessel did not have any navigation or GPS equipment to navigate safely at sea."
It is understood that both men were transferred to the Border Force, the law enforcement unit within the Home Office responsible for immigration and customs controls.
Their boat has also been handed in as evidence.
In May, a pair of British men were charged with people smuggling when they were found aboard a rigid inflatable boat with 18 Albanian migrants.
Refugees settle in Germany

Show all 12
About 5,000 refugees are living in poor conditions in Calais and Dunkirk, having fled war or economic difficulty in the Middle East and Africa.
Other EU nationals live in relative poverty in some parts of Bulgaria, Ukraine, Romania, Albania and elsewhere.
Since the start of the Syrian war in 2011, the UK government has accepted 1,000 Syrian refugees and says it will take 20,000 by 2020, at a rate of 4,000 people a year.
Germany has accepted more than 800,000 refugees since the start of the war, which has seen more than one million refugees flee to Europe.
HM Coastguard has urged people not to make the dangerous trip across the Channel, which has strong currents and a high volume of shipping traffic.
Register for free to continue reading
Registration is a free and easy way to support our truly independent journalism
By registering, you will also enjoy limited access to Premium articles, exclusive newsletters, commenting, and virtual events with our leading journalists
Already have an account? sign in
Register for free to continue reading
Registration is a free and easy way to support our truly independent journalism
By registering, you will also enjoy limited access to Premium articles, exclusive newsletters, commenting, and virtual events with our leading journalists
Already have an account? sign in