Could this petition for a new UN court be the answer to fighting money laundering and global corruption?
Multinational action needed to address 'global problem which exists, often due to the ineffective nature of national regulations'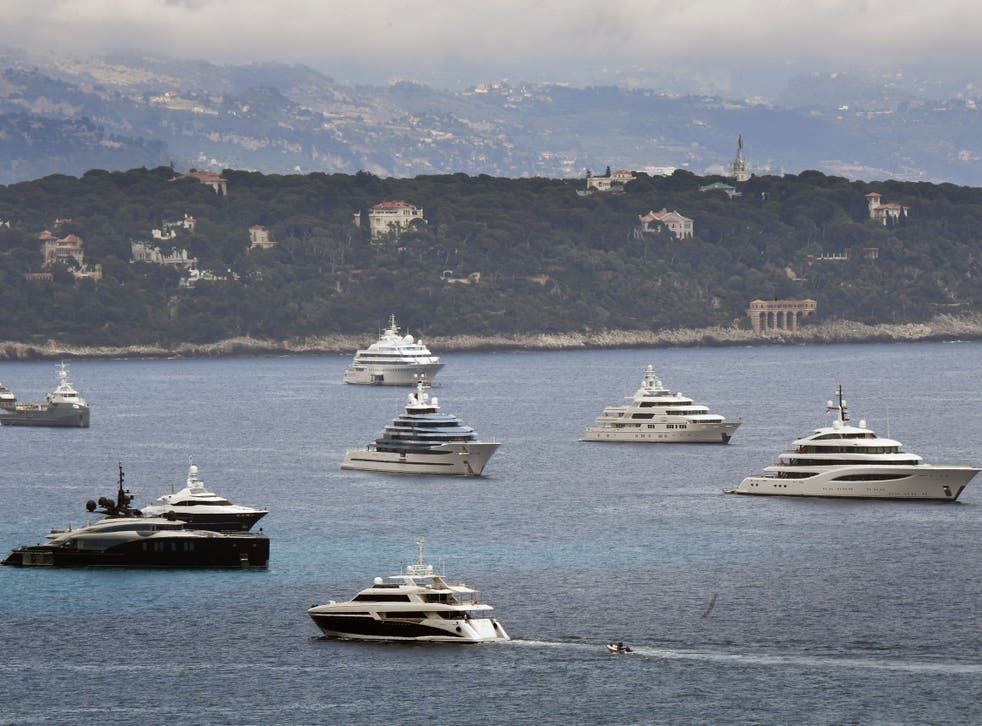 The challenges posed by webs of corruption spreading across borders – fuelled by fraud, money laundering and illicit offshore funding schemes – has raised the urgent need for an international court, and a restitution fund which can fairly redistribute the money and assets seized back from illegal ownership, say the organisers of a newly launched petition.
More than $40 trillion of suspected "dirty money" secreted in offshore financial jurisdictions, and $30bn spent anonymously on luxury properties and goods are some of the estimated examples of this hugely bountiful and egregious trade.
At the same time, World Bank figures show that 3.4 billion of the global population are surviving on $5.50 a day, and 1.9 billion have to live on just $3.20.
The shadowy financial empires, the petition holds, hurt the affluent states which are losing billions of dollars in revenue every year in taxes evaded and the secret economy depriving funds from the creation of jobs and services.
This, in turn, puts a huge burden on the public budget with the pressing need to provide social welfare and health services. The effect on the poorer countries is a "double whammy" of funds which disappear through embezzlement and fraud by the rich and powerful elites and also the loss of precious human capital as people, including those with badly needed skills, move to seek jobs and feed their families.
World news in pictures

Show all 50
The petition was launched by Alexander Lebedev, whose son Evgeny Lebedev is a major shareholder in The Independent and the Evening Standard.
In New York at least half of the 250,000 residential properties that are unoccupied have been bought in the name of offshore companies. More than 80 per cent of "luxury toys" such as superyachts and business jets "carry flags of exotic low-tax countries".
The petition organisers said multinational action is needed. Investigators can't always depend on getting reliable information on matters like money laundering from the countries of origin, since the suspects may have links with the leadership. At the same time, people with stolen assets, including members of organised crimes networks, have evaded justice and are living in opulent style in the west by falsely claiming they are fleeing political persecution at home.
Anti-Putin protests: Russian police arrest hundreds as thousands rally against Kremlin corruption
Mr Lebedev said: "We believe that what we are proposing, our project, addresses a global problem which exists, often due to the ineffective nature of national regulations. This will encourage the mobilisation of civic societies internationally to establish real transparency, serves a common purpose, and has a good chance of being implemented because it is built around successful international institutions. But it does need the backing of the United Nations.
"The court can be established by nations which consider themselves as 'transparent' and 'doing their best' to fight financial fraud. The European Union, the United Kingdom, Japan, Canada, and some Asian countries relatively free from corruption, might become the founding signatories to its statute. Another approach may be based, for example, on involving all the OECD nations into the new venture.
The organisers said: "The court can follow similar procedures to that of the International Criminal Court in The Hague, with the ability to nominate prosecutors and investigators independent from national judiciary and law enforcement with rulings which are accepted by nations."
"When it comes to the fund, we have a situation that some institutions which are meant to help poor countries and do so by giving money to governments which are themselves corrupt sometimes. The fund we are proposing will deal directly with the people, with civic institutions and organisations."
Register for free to continue reading
Registration is a free and easy way to support our truly independent journalism
By registering, you will also enjoy limited access to Premium articles, exclusive newsletters, commenting, and virtual events with our leading journalists
Already have an account? sign in
Register for free to continue reading
Registration is a free and easy way to support our truly independent journalism
By registering, you will also enjoy limited access to Premium articles, exclusive newsletters, commenting, and virtual events with our leading journalists
Already have an account? sign in