Philpott fire trial: Despite the boasts, life behind closed doors was far from 'great' for the popular local celebrities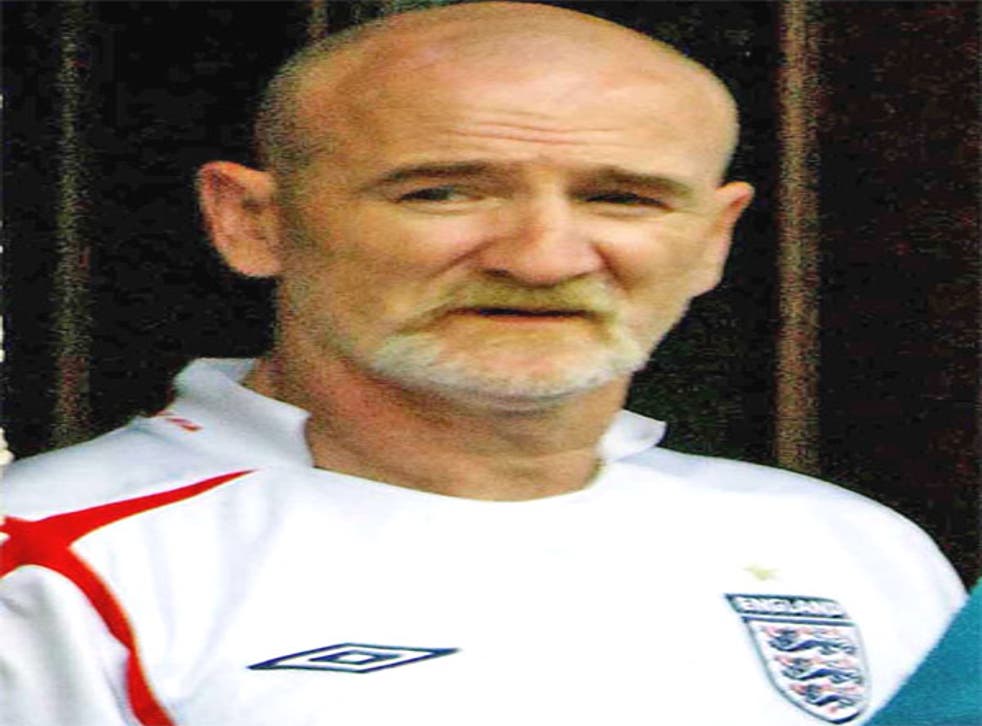 Mick Philpott made no apologies for the way he lived. "It's a great lifestyle," he boasted to Jeremy Kyle during one of his pantomime interrogations on daytime TV.
A mini-celebrity who in the years leading up to the tragedy became a tabloid bogeyman, the 56-year-old unemployed baker was pilloried as an emblem of the modern benefits culture.
The fact he was father to 17 children by five different women and lived with two much younger partners – his wife and a mistress with whom for more than a decade he spent alternate nights in a caravan parked in his driveway - enraged conventional right-wing media morality. Yet it also earned him an almost sneaking admiration from those on the liberal left who felt he was a defiant figure of working class individualism.
Life inside 18 Victory Road however was anything but great for the two women who inhabited Philpott's world. It was also anything but a life of idleness and hand outs – at least for them.
Quick to anger, he was their master who controlled the money they earned from the cleaning jobs to which he drove and collected them each day. He pocketed the benefits to which their large families entitled them.
They were to become virtual prisoners in the three-bedroom, semi-detached house where they lived along with 11 children - nine of whom were fathered by Philpott – as well as a pet dog called Goldie and Crackle the bird.
When they defied him he beat and humiliated them, refusing to let them go out or mix with anyone that might threaten his control over them.
Yet whilst Philpott was able to engender almost instant loathing in authority figures his unconventional lifestyle whilst not applauded was tolerated by neighbours. Family life was unsurprisingly chaotic and although police were occasional callers to the house, social services had little or no involvement.
The children were outwardly well turned out and cared for – largely as a result of Mairead who would cook and clean whilst Mick splayed snooker or darts in the family games room, smoked cannabis with his friend Paul Mosley or made love to his mistress Lisa.
Far from being the family from hell, the Philpotts were liked by many and the wiry patriarch revelled in his local notoriety. On one level Philpott cared ferociously for his children. "They are my life, my heart, they are everything to me," he insisted – oblivious of the fact his own reckless stupidity was to deny six of them the right to grow up.
But according to neighbours the children were content. Neighbour Vicky Ferguson, who the Philpotts tried to frame along with her partner Adam Taylor over a borrowed petrol strimmer, recalls a "normal family – nice happy kids".
Ms Ferguson told The Independent: "The house was clean and tidy – no pots hanging around. Lisa was with Mick most of the time. The kids' bedrooms were typical – toys and stuff. They had everything you could imagine them having."
Ms Ferguson, a mother of two who was friends with both Mairead and Lisa, said she was puzzled by the arrangement but like others just got on with it – largely for the children's sake. "I never got involved in the relationship too much. I said: 'why did you let Mick sleep with another woman?' But I left it at that.
"It was their lifestyle. The kids were looked after. As far as I could see every time I went round the kids were a priority – well fed and well dressed. Each child had a [Nintendo] DS and there are not many families could do that round here," she added.
Although she never saw Mick raise his hand to the children he was a difficult character. "Mick was loud, very boisterous – he was too cocky. He was always showing off that he had two women. Some people were scared of him – I wasn't. I'm not sure you could really call him a celebrity," she said.
Philpott needed to control his women. According to detectives he was unable to form relationships with partners of his own age. Instead he would "groom" his targets when they were young normally when they were at "rock bottom".
Then he would begin a sexual relationship, isolating them from their family all the better to dominate them.
His violence against women had already earned him a prison sentence when in 1978 he was convicted of the attempted murder of his 17-year-old girlfriend Tracey Hill, stabbing her 11 times. He was also convicted of maliciously assaulting her mother during the same incident.
Philpott blamed his criminal record for his inability to get a job but he repeated his pattern of behaviour time and again. Whilst married to his first wife Pamela Lomax, with whom he had three children, he met 14-year-old Heather Kehoe.
She ran away with the then-39-year-old him two days after her 16th birthday and went on to have two children by him. But the relationship soon turned abusive. At one point he ordered their eldest son to punch his mother in the face and kick her.
Philpott met Irish-born Mairead when she was 19, a single mother in deep distress. Abused as a child and raped as a teenager she had been severely bullied at school. Her dream, of becoming a ballerina had been tempered into the reality of working in childcare and at first she looked on Mick as her "guardian angel".
A previous abusive boyfriend had punched her and shaved her head. Life at Victory Road offered an alternative – provided it was on Mick's terms.
Lisa Willis was 17 when she met Philpott, then in his 40s and married to Mairead, at a New Year's Eve party. She too was a single mother. Both her parents were dead and she had nowhere to go. Within weeks she was ensconced in the Philpott family home and estranged from her family.
Relations were complex. Philpott favoured Lisa over Mairead who he used a glorified skivvy to wait on him hand and foot, according to visitors to the house.
But the two women formed a strange alliance, describing themselves variously as like sisters, lovers, friends. As more children came along, the youngsters came to regard each other as siblings with two mums.
Lisa was not spared the violence even though she was the favourite who Mick planned to marry. Within weeks of her moving in he beat her repeatedly with a piece of wood and threw a cup of coffee at her. In 2002 she defied him again, initiating a sexual relationship with Mick's eldest son. Yet her decision to leave along with her five children fractured the family set up irrevocably.
Mairead attempted suicide, describing the absent woman as "my first, my last, my everything." Yet while Mrs Philpott appeared compliant, waiting for her husband's approval before speaking and initiating sex with strangers and agreeing to three-way sex with Mosley, her performance in the witness stand was remarkably assured.
Despite attempts to prise their stories apart, she resolutely refused to blame her husband the for the deaths of their children, suggesting only that it was a "possibility" he may have set the fire whilst she was asleep.
Lisa, meanwhile, had considerable "moral courage" to take the step of walking away from Philpott, according to police.
Assistant Chief Constable Steve Cotterill said she had bravely stood up to a tyrant. "In his tiny mind he thought: `How dare she?' This was a woman he had controlled or groomed from an early age when she was vulnerable and then she had the moral courage to leave him and then despite his best efforts he has not been able to win her back."
The fallout from the tragedy has altered life on Victory Road, forever sowing suspicion and doubt among former neighbours who hold their own theories on the disaster, explained Ms Ferguson.
"This has destroyed the community. People are looking at each other thinking they have done it or they had something to do with. No one wants to talk to anyone or go anywhere. The whole street has fallen apart," she said.
"It was a happy street you could walk up and down and people would say hello – the usual. I have been called murdering scum. At the nursery I have heard parents saying `that's the murderer – it's pathetic. Things like that are not needed," she added.
Register for free to continue reading
Registration is a free and easy way to support our truly independent journalism
By registering, you will also enjoy limited access to Premium articles, exclusive newsletters, commenting, and virtual events with our leading journalists
Already have an account? sign in