Phone-hacking case casts doubt over Director of Public Prosecutions ruling
Alison Saunders is isolated by decision-making that is at odds with the opinions of judges
James Cusick
Political Correspondent
Saturday 19 December 2015 23:58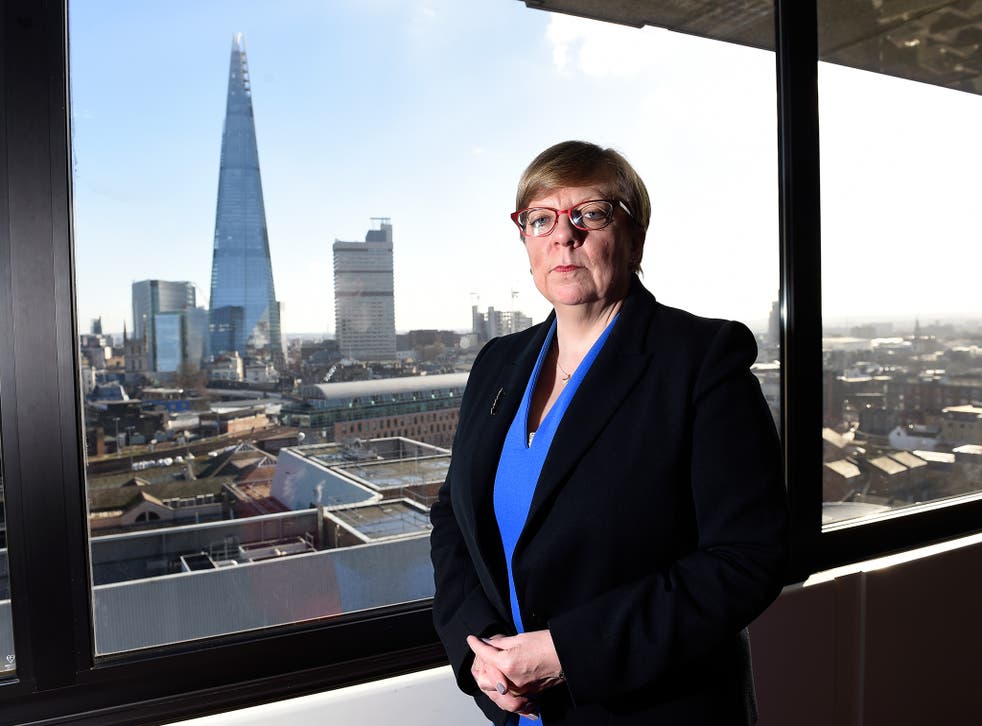 Three Appeal Court judges' decision last week to dismiss a news group's legal challenge over phone-hacking has cast the Director of Public Prosecutions, Alison Saunders, as an increasingly isolated figure inside the organisation she heads, according to senior legal sources.
When Mirror Group Newspapers (MGN) attempted to reduce record damages awarded by a civil court earlier this year, the judges offered a starkly different evaluation of evidence against 10 journalists which Ms Saunders had recently described as "insufficient" to merit criminal proceedings going ahead.
The Appeal Court unanimously backed Mr Justice Mann's "very detailed findings of fact" in May that there was a "disgraceful" and "widespread culture of hacking" that extended from journalists to senior editors inside MGN.
The DPP's decision not to pursue MGN journalists and editors, along with her call not to continue investigating Rupert Murdoch's UK print business on potential charges of corporate criminal liability, effectively drew a line under five years of the hacking scandal. Victims of MGN hacking have launched an appeal against the Crown Prosecution Service (CPS) decision.
Ms Saunders, a former barrister, and the first head of the CPS to be appointed from within its own ranks, has come under severe pressure over a raft of decisions she has taken.
According to sources close to the CPS board and lawyers generally expected to advise Ms Saunders on high-profile issues, the scale of media and political criticism during her two years in the CPS's top job, have left their mark.
A legal source said "collegiate culture has been affected, and replaced often with hesitancy where key decisions are taken in isolation".
Police, media and politicians have all engaged in attacks on the CPS over a range of prosecution decisions, the cost of police investigations and perceived courtroom failures.
Some newspapers have criticised Ms Saunders's £200,000 salary and pension, put her travel expenses under the spotlight and questioned her business-class flights and taxi journeys. There were widespread calls for her to resign in October after the acquittal of two Sun journalists in the final trial which examined payments to public officials. Only one of 29 connected prosecutions brought by the CPS resulted in a conviction.
Ms Saunders has also been criticised in parts of the media over her decision not to bring charges of child sex abuse against the Labour peer, Lord Janner, on the grounds of his ill health. In the event, the peer died yesterday. The CPS acknowledged that police had gathered enough evidence to charge Janner with 22 offences, but decided he was too ill to face a trial. Instead, had he lived, he would have faced a "trial of the facts" next year.
The former commissioner of the Metropolitan Police, Sir Paul Stephenson, is among those who have questioned the performance of the CPS under Ms Saunders and Keir Starmer, her predecessor who is now an MP. Sir Paul criticised the £50m spent on investigating phone hacking, and though backing the move to halt legal action, said there should be scrutiny over whether the public had received value for money.
The CPS was asked to comment, but did not respond.
Register for free to continue reading
Registration is a free and easy way to support our truly independent journalism
By registering, you will also enjoy limited access to Premium articles, exclusive newsletters, commenting, and virtual events with our leading journalists
Already have an account? sign in
Register for free to continue reading
Registration is a free and easy way to support our truly independent journalism
By registering, you will also enjoy limited access to Premium articles, exclusive newsletters, commenting, and virtual events with our leading journalists
Already have an account? sign in