Phone-hacking editor Andy Coulson released from open prison to serve home detention
Coulson was sentenced to an 18-month term at the Old Bailey in July this year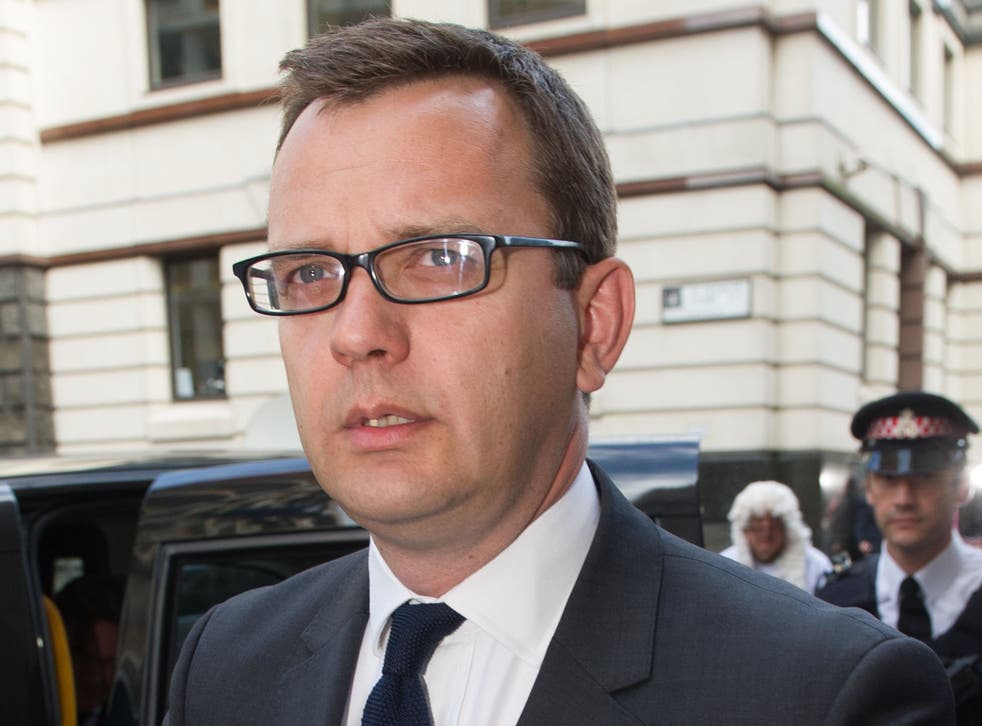 Former News of the World editor Andy Coulson was released from prison this morning after serving less than five months of an 18-month sentence for conspiring to hack voicemails.
The 46-year-old, who also worked as Prime Minister David Cameron's director of communications, left Hollesley Bay open prison at around 8am to serve an undetermined amount of his remaining sentence under Home Detention Curfew (HDC).
Coulson, who was editor of the newspaper from 2003 until his resignation in 2007, was sentenced in July at the end of an eight-month trial at the Old Bailey.
It is reported that he would have to wear an electronic tag for four months, however the Ministry of Justice did not confirm this.
Hacking trial: The sentences in full

Show all 5
An MoJ spokesperson said: "We do not comment on individual cases.
"Public protection is our first priority. Only prisoners who pass a strict risk assessment can be released on home detention curfew.
"Offenders on HDC are subject to strict licence conditions and can be recalled to prison if they breach them."
Prisoners can be considered for HDC if they are serving a sentence of more than three months, but less than four years, and have served a quarter of their sentence.
Coulson was charged in 2012 with seven other journalists for "conspiring to intercept communications without lawful authority from 3rd October 2000 to 9th August 2006," according to the Crown Prosecution Service.
Coulson was put in category A high-security Belmarsh Prison in July, reportedly sleeping on a rubber bunk bed amid murderers and rapists, before he was moved to Suffolk jail Hollesley Bay in September after he was found to be a low-risk to the public.
Piers Morgan, a former News of the World journalist, admitted that he was "happy" to have visited Coulson in Belmarsh after it was reported in The New Statesman in September.
Coulson's NotW editor colleague Rebekah Brooks was cleared of all phone hacking charges in June.
Register for free to continue reading
Registration is a free and easy way to support our truly independent journalism
By registering, you will also enjoy limited access to Premium articles, exclusive newsletters, commenting, and virtual events with our leading journalists
Already have an account? sign in