Plebgate row: PC Keith Wallis admits misconduct over lies about Andrew Mitchell
Prime Minister condemns false statement that cost Andrew Mitchell his job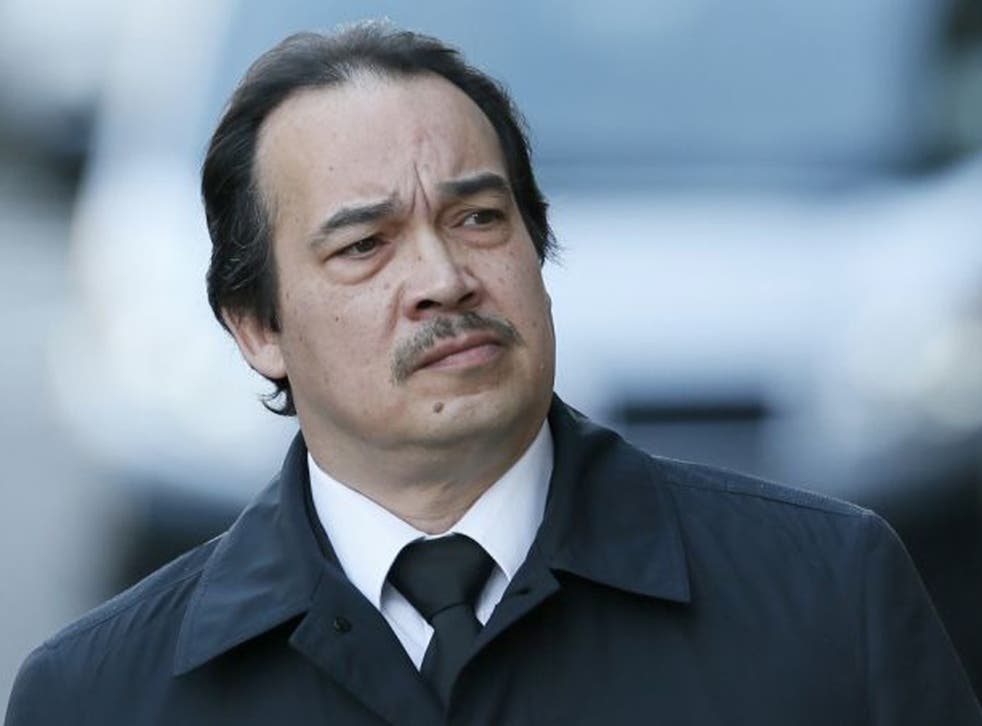 David Cameron on Friday condemned the "completely unacceptable" behaviour of one of his Downing Street protection officers whose lies led to the resignation of a cabinet minister.
PC Keith Wallis faces a possible jail sentence after admitting he had fabricated an email claiming to be a member of the public who witnessed Andrew Mitchell insulting police officers during a row at the gate of Downing Street.
Wallis had not been present during the altercation in September 2012, but his email to the Conservative deputy chief whip, John Randall, alleging Mr Mitchell had called the officers "plebs" undermined the Prime Minister's support for Mr Mitchell and contributed to his eventual resignation.
On Friday, after Wallis admitted misconduct in public office, the head of the Metropolitan Police, Sir Bernard Hogan-Howe, formally apologised to Mr Mitchell.
"Where officers break the law they must expect to be held to account and answer for what they have done," he said. "To lie about witnessing something and provide a false account falls way below the standards that I expect of police officers [and] negatively impacts upon public trust and confidence in the integrity of police officers."
Wallis, from the Metropolitan Police Diplomatic Protection Group, was arrested following a police investigation into the so-called "Plebgate" affair. The court heard that he admitted the offence in a police interview and offered to resign.
Mr Justice Sweeney adjourned sentencing until 6 February pending psychiatric reports. He released Wallis on unconditional bail but warned him that "all sentencing options remain open".
Speaking after the guilty plea, Mr Mitchell said: "I am pleased that justice has been done in a criminal court. It is very sad and worrying for all of us that a serving police officer should have behaved in this way. There remain many questions unanswered; in particular why Wallis wrote this email and who else was involved in this process."
Last month the Police Federation confirmed that the officer at the centre of the row intended to sue Mr Mitchell. PC Toby Rowland issued a letter of claim for libel against the politician, who had accused him of lying over the affair.
It was PC Rowland's account of the altercation that included the inflammatory word "plebs", which Mr Mitchell has always denied using. Prosecutors found there was insufficient evidence to charge PC Rowland with any criminal offence.
Mr Mitchell previously said he hoped the officer would give evidence under oath as part of the libel proceedings against The Sun. PC Rowland said he stood by his account.
In a statement on Friday, Mr Cameron said he was pleased justice had been done. "It is completely unacceptable for a serving police officer to falsify an account of any incident," he said. "Andrew Mitchell has consistently denied the version of events presented in the email and I welcome the fact that the officer concerned has now pleaded guilty."
Keith Vaz, the chairman of the Home Affairs Select Committee, which has held several evidence sessions on the affair, said: "With 11 other officers being subject to misconduct hearings, and the further investigation by the IPCC, this appears to be a complete vindication of Mr Mitchell's position."