Police accused of 'inexcusable' failings over stop and search
Major annual review on police legitimacy also heavily criticises the way BAME officers are treated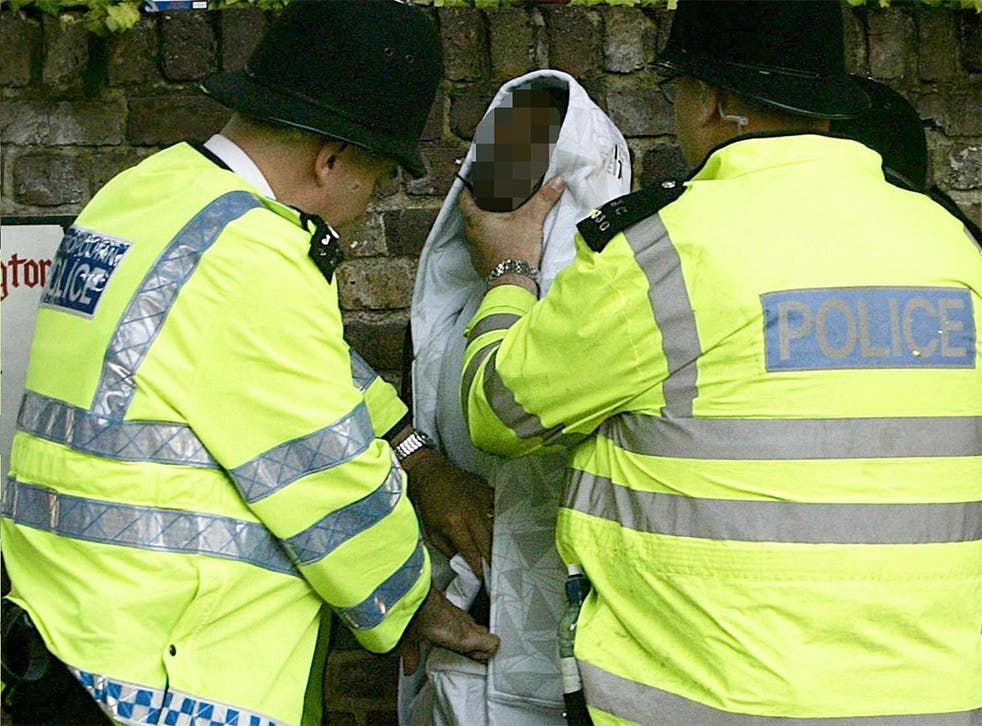 Police forces are accused of "inexcusable" failings over stop and search in a major report which also heavily criticises how black, Asian and minority ethnic (Bame) officers are treated. Her Majesty's Inspectorate of Constabulary's (HMIC) annual review on police legitimacy looked into whether all 43 forces in England and Wales operate fairly, ethically and within the law, how they engage with their communities, and their use of stop and search and Tasers.
Kent was the sole force to achieve an "outstanding" rating, while 37 were graded as "good" and five – Cleveland, Dyfed Powys, Northumbria, West Mercia and Warwickshire – "required improvement". No force was considered "inadequate".
The use of stop and search was the biggest concern as many forces still do not record reasonable grounds for stopping someone. The Metropolitan Police carries out the most stop and searches per head of population, followed by Merseyside. HMIC found that 13 forces are not complying with three or more requirements of the Home Office and College of Police's "best use" stop-and-search guidelines.
The Home Secretary Theresa May has repeatedly clashed with senior police chiefs over stop and search. In 2014 she said its use had become an "affront to justice" after HMIC found that 27 per cent of searches did not contain reasonable grounds for suspicion. The figure fell to 15 per cent last year.
Ms May said it was "unacceptable" that 13 forces had not met the stop-and-search requirements, adding: "I have suspended them from the scheme with immediate effect. Those forces must now take this opportunity to improve their performance. Intelligence-led stop and search is an important police tool. But where it is misused it is unfair on the public and wastes police time."
Stephen Otter, Her Majesty's Inspector of Constabulary who led the 2015 inspection, said: "All the good work that we've seen forces are doing to engage with their local communities risks being undermined if they continue to fail to get stop and search right.
"I am frustrated by the apparent lack of commitment by chief constables to ensuring stop and search is used properly, and I am looking for police leaders to take action to address this within the next three months."
Desmond Jaddoo, who sits on a West Midlands stop-and-search scrutiny panel, said: "Stop and search can be very effective in preventing crime, although it's the application of it that we are concerned about. The reasons given for doing it are often highly questionable and black and Asians are still disproportionately stopped."
The Inspectorate was also "concerned" that professional standards departments are more likely to investigate BAME officers following a complaint or allegation compared to white colleagues.
The chair of the National Police Chiefs' Council, Chief Constable Sara Thornton, said: "It is important for police forces to understand why some BAME staff appear to be treated differently. Gathering better data will enable leaders to identify any bias in the system and take action to put the situation right."
Register for free to continue reading
Registration is a free and easy way to support our truly independent journalism
By registering, you will also enjoy limited access to Premium articles, exclusive newsletters, commenting, and virtual events with our leading journalists
Already have an account? sign in
Register for free to continue reading
Registration is a free and easy way to support our truly independent journalism
By registering, you will also enjoy limited access to Premium articles, exclusive newsletters, commenting, and virtual events with our leading journalists
Already have an account? sign in