Police boss resigns after Hitler tweet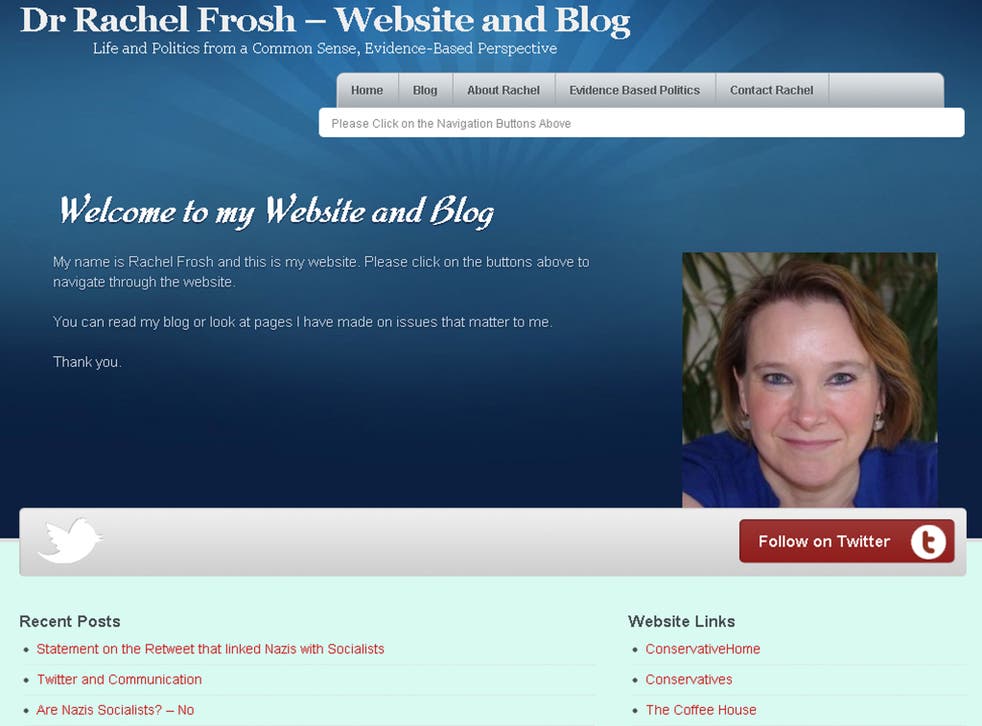 A deputy police and crime commissioner has resigned after a row sparked when she retweeted a quote by Hitler.
Dr Rachel Frosh, who worked with Hertfordshire police and crime commissioner David Lloyd, said she could not "fully comment" on some political issues while remaining in the job.
She said: "I appreciate that David must have constructive relationships with all political parties.
"I recognise that I am not able to fully comment on some political issues whilst remaining as Deputy Police and Crime Commissioner.
"It is therefore with great regret that I have tendered my resignation this morning."
A row was sparked when Dr Frosh retweeted the entry that said "Dear Socialists embrace your inner Nazism", and linked to a picture of Adolf Hitler with a quote beside.
Afterwards she stressed that she was not attempting to compare any mainstream party with the Nazis.
Mr Lloyd said: "I am sad to have to accept Rachel's resignation. She has taken the honourable course of action by making this decision and I will miss her valuable contribution to my work to further improve policing and crime reductions for the public of Hertfordshire."