Police cuts: Chief Constable hits out at 'madness' of funding reforms as pressure mounts on Home Office
Steve Finnigan, Chief Constable of Lancashire Constabulary, warns proposals would make policing the county 'unviable'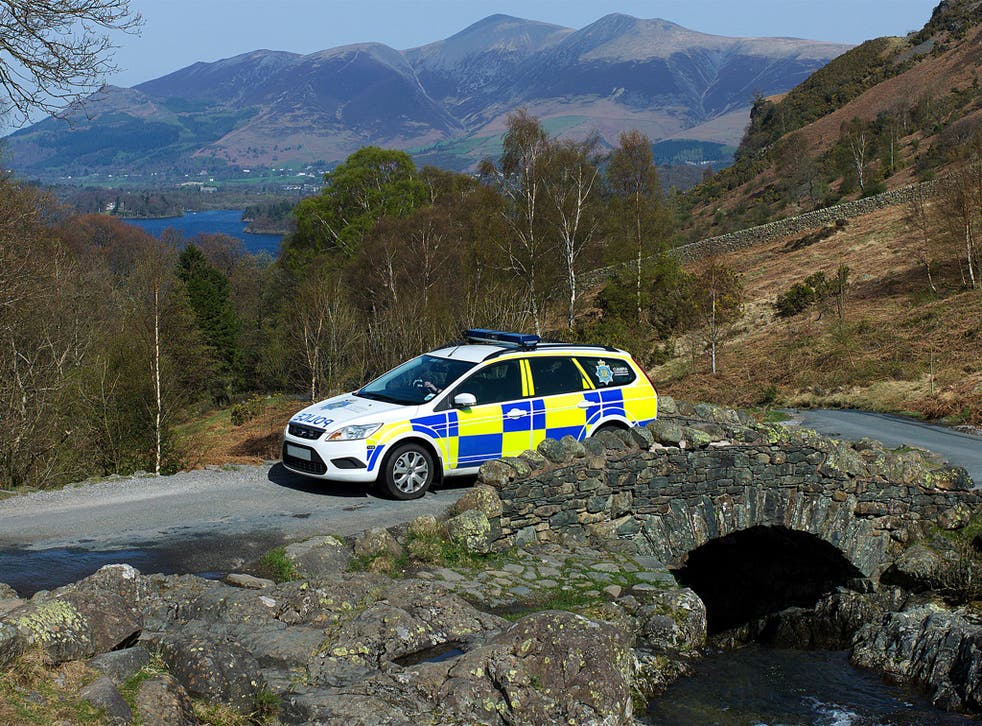 The Chief Constable of one of England's biggest police forces has hit out at the "madness" of police funding reforms as pressure mounts on the Home Office to halt the "deeply flawed" changes.
Steve Finnigan, the Chief Constable of Lancashire Constabulary, warned that plans to cut an extra £24.5m from the force's budget would make policing the county "unviable" and could make it "very difficult" for officers to keep people safe.
His warning to MPs came after The Independent revealed that six police and crime commissioners and London's deputy mayor for policing and crime had threated legal action against the Home Office unless ministers listen to their "grave concerns".
The new funding formula was announced by ministers over the summer in a bid to correct the "complex and opaque" way central government money is assigned to different forces. Critics claim the new formula will see a number of forces – particularly those covering large geographical areas – lose tens of millions of pounds a year.
Forces are also expected to be hit by huge cuts in the Spending Review on 25 November.
Lord John Stevens, the former Commissioner of the Metropolitan Police, has sponsored a new national petition, calling on ministers to "drop plans for drastic cuts" and "listen to the public and police officers". He warned: "Any budget cuts in double figures would spell the end of neighbourhood policing and put the public at risk."
Shadow Home Secretary Andy Burnham plans to force a vote in the Commons aimed at stopping Government plans to slash budgets even further. Labour says the proposed cuts could leave England and Wales with 22,000 fewer officers and put community safety at risk.
Mr Burnham said: "If cuts on this scale go ahead, it will take thousands of bobbies off the beat and signal the end of neighbourhood policing as we know it."
A data analyst at the office of one police and crime commissioner has told The Independent they have concerns about the "flawed methodology" used by Policing minister Mike Penning to work out how much funding forces will receive under the proposals. Another PPC office has warned that the Home Office sums "do not add up".
Mr Finnigan, who told the hearing his force has already been hit by cuts of £75m million, said the cuts were "madness".
He told the Home Affairs Select Committee: "I have a real sense of unfairness, of injustice. We would be hit to the tune of £24.5m under this funding formula. When I work through the numbers and when I look at what that means particular in terms of people numbers… I'm very upset. I'm outraged, I really am. I think the process is fundamentally flawed and needs to be revisited."
He said proposed changes faced by the force, including cuts expected in the coming Spending Review are "unprecedented".
UK news in pictures

Show all 50
He warned: "It makes our mission and purpose, which is essentially to keep people safe from harm and especially vulnerable people in our communities, very difficult. I think that, at that level of cuts, people in Lancashire will not be as safe as they are now."
Chief Constable Simon Cole of Leicestershire Police said he also has concerns about the "robustness" of the funding formula. He said cuts could leave the force having to deal with a "high tolerance of risk".
Police commissioners covering police forces as far afield as Cumbria and Cornwall want the process to be halted. They have warned Mr Penning in a letter that they will initiate a judicial review if he fails to address their concerns.
Tony Hogg, the police and crime commissioner for Devon and Cornwall, told select committee chairman Keith Vaz – who described the letter as the "last will and testament of some police forces" – that the force looks set to lose £15m.
He said: "We believe there are process failures in the consultation with issues like equality which look like there might be a case we could establish in law. We are not yet at any stage more than taking legal advice to explore that this is a reasonable thing to do."
Asked if the funding formula was fit for purpose, Sara Thornton, Chair, National Police Chiefs' Council, said: "I think I haven't seen the evidence that its fit for purpose. It could be. I don't know that it is fit for purpose."
The Home Office says no final decisions have been made and future funding levels will be subject to the outcome of the Spending Review on 25 November.
Mr Penning said in a statement: "Police reform is working and crime has fallen by more than a quarter since 2010, according to the independent Crime Survey for England and Wales.
"But if we want policing in this country to be the best it can be, then we must reform further, and that includes putting police funding on a long-term, sustainable footing. The current model for allocating police funding is complex, opaque and out of date."
Register for free to continue reading
Registration is a free and easy way to support our truly independent journalism
By registering, you will also enjoy limited access to Premium articles, exclusive newsletters, commenting, and virtual events with our leading journalists
Already have an account? sign in