Hartlepool public told not to take law into own hands after 'neighbourhood patrol' formed
Cleveland Police has lost more than 500 officers amid £40m budget cuts since 2010
Lizzie Dearden
Home Affairs Correspondent
Wednesday 21 November 2018 19:22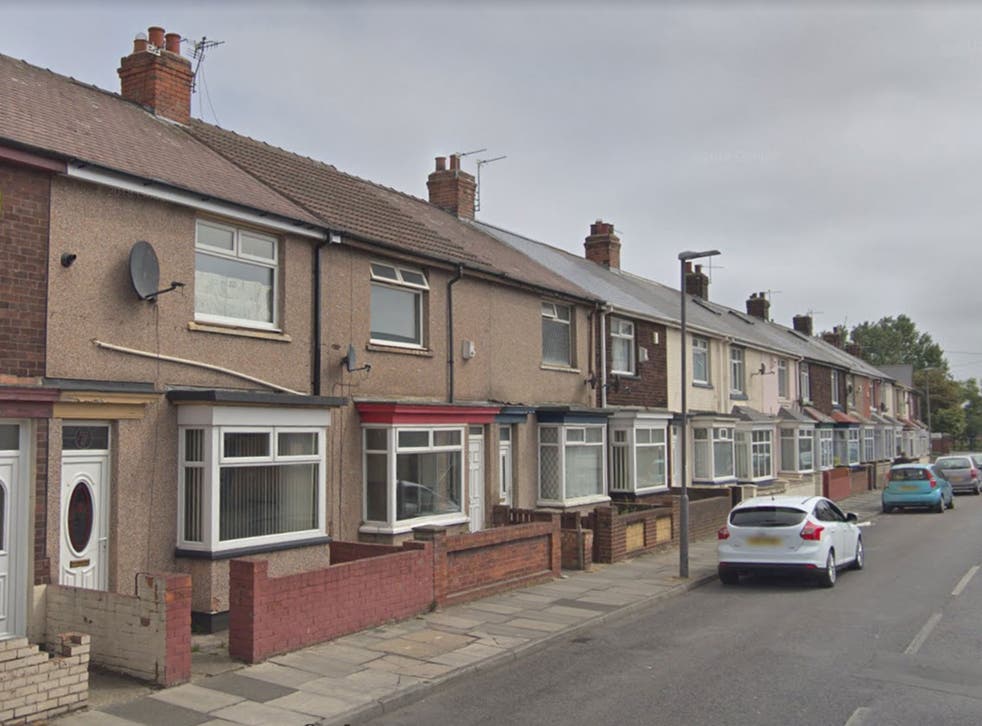 Officials are appealing for residents "not to take the law into their own hands" in a northeastern town where cuts have left as few as 10 police officers on a night shift.
Locals in Hartlepool have started their own "neighbourhood patrol" to discourage vehicle theft, burglary and other crimes they claim are no longer being investigated.
Cleveland Police, which has seen officer numbers fall by more than 500 amid £39m of government cuts since 2010, say they are "focusing on those that need us the most".
But officers in Hartlepool face having to drive suspects 15 miles to the nearest custody suite in Middlesbrough if the local cells are closed to make more savings.
PC Kevin Rutherford, who was followed by a BBC film crew on a Saturday night, said that with only 10 officers on that shift every trip was a loss to local patrols.
"Cops, that's what we've lost, and we're doing the best with what we've got," he added.
In the Foggy Furze district, residents started their own "neighbourhood patrol" in September amid mounting allegations that crime was not being investigated.
"We just want to try and make our area safer, the police don't come out," resident Darren Price told the BBC.
"It's purely a deterrent. We want the people who are going round our area nicking things to know there are people walking the streets actively looking for them."
Cressida Dick: 'Naive' to think cuts to police haven't had impact on rising crime
It comes after MPs warned that public trust in policing was "breaking down" as forces across the country struggle to respond to crime because of austerity.
Local councillor Kevin Cranney said central government cuts were forcing police to "prioritise what they see as their priorities with less people".
"People have voiced concerns that they report a crime and nothing seems to happen – it's a couple of days before they get any sort of feedback," he told The Independent.
"People are experiencing a lot more minor crimes, whether it's stealing from cars or gardens. At my own house they stole the lead off the roof the other month."
Mr Cranney, who is the deputy leader of Hartlepool Borough Council, said neighbourhood police officers "were visible all the time but now very rarely do you see a policeman on the beat, we've lost all that".
He said local people had been left "feeling vulnerable" and that some had tried paying private companies to patrol their street, but seen no return on their money.
The councillor said the Foggy Furze neighbourhood patrol group did not amount to vigilantism and praised almost 1,400 members of its Facebook page for improving recording of crimes that are passed on to police.
"Residents are gathering information, a lot of people have got CCTV," Mr Cranney added.
"Residents aren't setting up vigilante squads, they're trying to ensure local people feel secure in their own home.
"They'll go round the street and they don't go to tackle anybody. They just make their presence felt.
UK news in pictures

Show all 50
"There are a lot of people who have got involved who recognise that this is all down to the government not taking responsibility and cutting too deep."
Barry Coppinger, the police and crime commissioner for Cleveland, urged anyone wanting to help to volunteer as police special constables and receive training.
"I would encourage any member of the public to report crime and concerns about community safety to the police," he added. "It is important to remind the public that they should not take the law into their own hands."
Similar patrols have been set up in other British towns and cities in the wake of declining police officer numbers, amid fierce debate over the causes of rising violent crime.
The home secretary has vowed to push for increased funding for policing in an upcoming financial settlement and next year's government-wide spending review.
But police forces fear they will have to use money intended for recruitment to plug a £420m pensions shortfall revealed by the Treasury last month.
Mr Coppinger said he had already prevented another 60 police job losses by increasing the local council tax precept by £12.
"All public services are bearing the brunt of austerity and sadly this has also increased pressure on policing," he added.
"The government must sit up and listen to what we are telling them about the crippling impact of their cuts on policing in Cleveland.
"I have personally written to the government and invited the home secretary to Cleveland to see first-hand the reality of police funding cuts. I hope that he will do so."
Chief Constable Mike Veale is reviewing the structure of his force to assess where demand is highest and where the force can make yet more efficiencies.
A spokesperson for Cleveland Police said its "flexible deployment model" meant that officer shortfalls in particular areas can be plugged from others.
Superintendent Alison Jackson said officers were listening to members of the public and have tackled drug dealing, antisocial behaviour and environmental issues in Hartlepool in recent weeks.
She added: "Whilst cuts to policing have had an effect on resources locally, a position which is reflected across all forces nationally, our commitment to policing in Hartlepool remains the same as ever.
"We make the most efficient use of the resources available to us and those resources are directed to incidents based on levels of threat, harm and risk to our communities.
"Cleveland Police is currently undergoing a programme of change aimed at maximising our available resources so that we can protect the most vulnerable within our communities and focus on those that need us the most."