Police cuts: Funding reforms branded a 'shambles' as Home Office admits it used old data
The mistake means forces could  end up with wildly different amounts of money than those they have been told to expect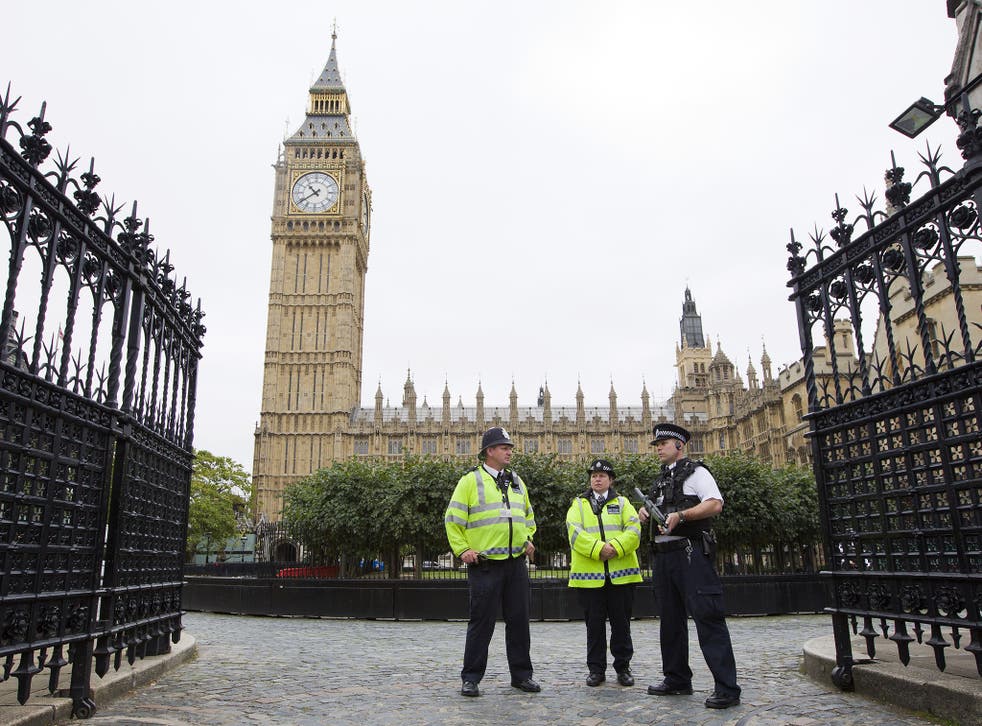 The Government's police funding reforms have been branded a "shambles" by police and crime commissioners after Home Office officials admitted in a letter that they used old data in their calculations.
The mistake, which affects government grants worth millions of pounds, means forces across the country could potentially end up with wildly different amounts of money than those they have been told they could expect under the reforms.
The error was revealed in a letter from Mary Calam, the director general of the Home Office's crime and policing group, to the office of Devon and Cornwall Police and Crime Commissioner (PCC) Tony Hogg, who has been challenging the Government on the figures.
The news comes a day after The Independent revealed that police chiefs have had to pay out thousands of pounds to hire financial consultants and university statisticians to analyse Home Office figures which appeared not to add up.
The letter, seen by The Independent, says that, after "further investigation", it was found that an "older classification" of data had been used. It says an "updated measure" would be used in determining police forces' final funding allocations.
The data set, known as Acorn 5, accounts for around a third of the money that forces will receive.
The Metropolitan Police is currently set to lose £184m under the Government's proposals, but under the new assessment would lose only around £3m. Sussex, which was losing £8m, would now gain £3m.
But some forces would lose out if new figures were used. West Midlands Police, which was gaining £37m, would now gain only £9m, according to Devon and Cornwall's PCC. North Yorkshire, which was expected to lose £3.5m, would lose an additional £6m.
Police and crime commissioners say the Home Office refused to provide revised calculations for each force – leaving them to try to work it out for themselves. A consultation about the proposals ended yesterday. Andrew White, the chief executive of the office of the Devon and Cornwall PCC, said: "This revelation is astounding and undermines the whole consultation process. Furthermore, it comes on the back of a number of other mistakes over the past two months.
"We told the Home Office two weeks ago that we could not reconcile the data they had used, but it is only now that they have admitted that we were right. We have now lost all trust in the process."
Lancashire's PCC Clive Grunshaw, whose force is set to lose £24.5m under the existing proposals, said: "This whole process is an absolute mess. We have been saying for some time that our figures didn't tally with those being put out by the Home Office and it's only now, on the very day the consultation ends, that we have found out why."
Merseyside's PCC Jane Kennedy said: "This is shameful conduct by the Home Office and they should withdraw their funding proposals forthwith."
The Independent revealed how six police and crime commissioners and London's deputy mayor for policing and crime had threatened legal action against the Home Office unless ministers listened to their "grave concerns".
The policing minister Mike Penning announced the new funding formula in July in a bid to correct the "complex and opaque" way in which central government money is assigned to forces. Critics say some forces will lose tens of millions of pounds a year.
Mr Penning said last night: "Allocations for individual police force areas have not been set and decisions on funding will not be made until after the Spending Review in November."
Register for free to continue reading
Registration is a free and easy way to support our truly independent journalism
By registering, you will also enjoy limited access to Premium articles, exclusive newsletters, commenting, and virtual events with our leading journalists
Already have an account? sign in