Budget cuts and rising demand driving up mental illness among 'exhausted' police officers, review finds
Government announces reforms to improve wellbeing but officers repeat calls for increased funding 
Lizzie Dearden
Home Affairs Correspondent
Wednesday 10 July 2019 07:10 BST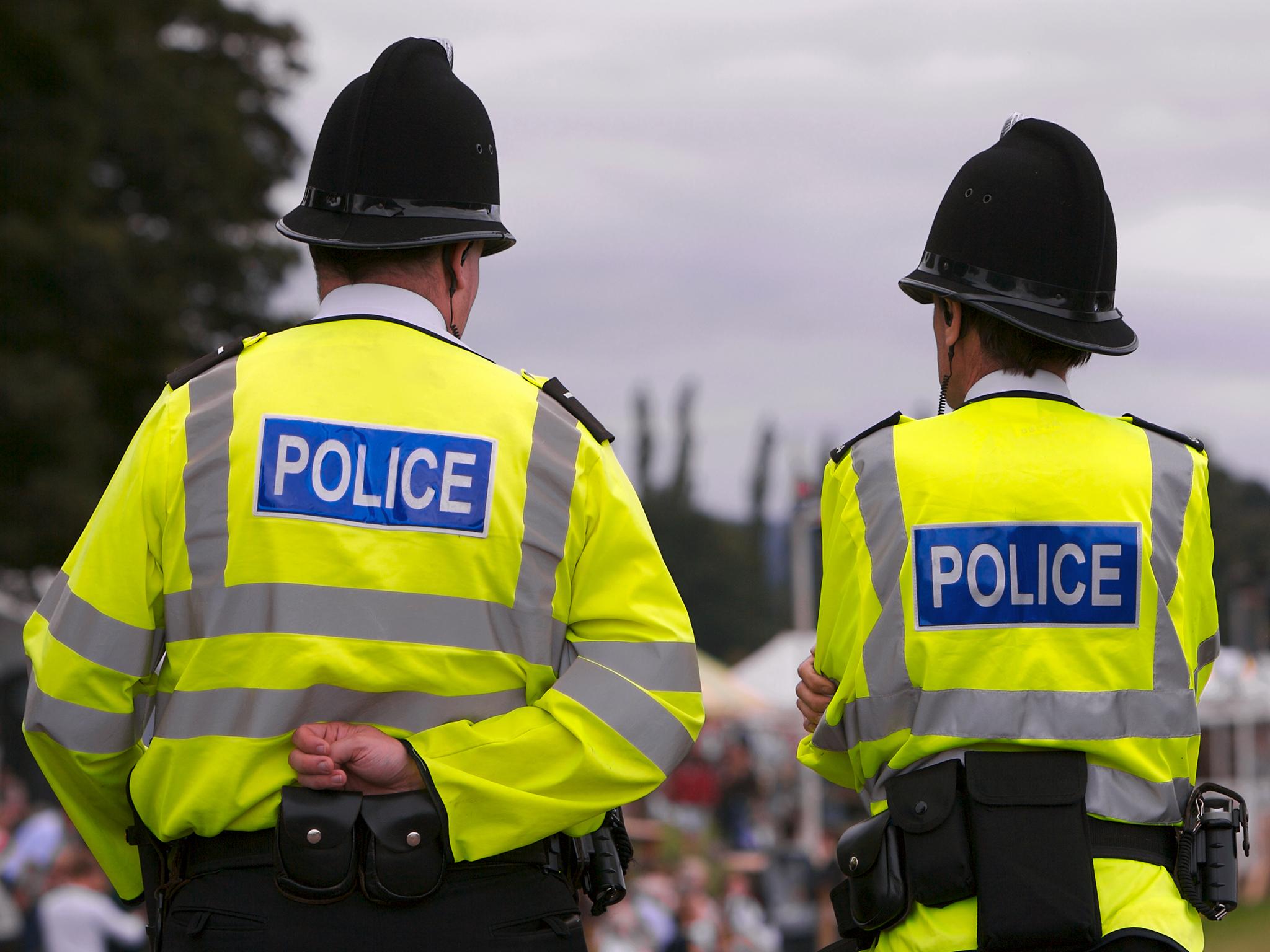 Budget cuts and rising demand are driving up mental illness among "exhausted" police officers, a review has found.
The government has unveiled new plan to improve wellbeing, but one officer warned that reforms would amount to "moving the deckchairs on the Titanic" unless they are accompanied by significant funding increases.
A "frontline review" launched by the Home Office last year gathered views from police officers and staff from across England and Wales.
But it was heavily criticised for excluding resources and pay from discussions, amid calls to reverse years of budget cuts that caused the loss of 20,000 police officers since 2010.
The Office for National Statistics (ONS), which held workshops on the Home Office's behalf, said participants felt "a need for greater resources underpinned many of the issues discussed".
"The workforce thought budget cuts could not be ignored," an ONS report said. "Insufficient staff numbers, equipment and training, as a consequence of reductions in funding, were said to have caused problems with capacity to meet demand and had a significant impact on increased workload.
"It was said that cuts have gone too far, while demand has increased. It was said repeatedly that it is too much to expect the police service to be able meet that demand and that it was time to increase budgets and reinvest."
The report quoted a police officer who warned that: "The bottom line is unless you are prepared to put significantly more resources into policing then all you are doing is moving the deckchairs around the Titanic."
Home Office figures released on Tuesday showed that total government funding for police forces in England and Wales had fallen from £8.48bn in 2015-16 to £7.99bn in 2019-20.
Diane Abbott, Labour's shadow home secretary, said: "The home secretary may be kidding himself with assertions of rising police funding, but he won't fool over-stretched police forces or the general public who are increasingly concerned about rising violent crime."
Liberal Democrat home affairs spokesman Ed Davey said: "Far too many people now feel unsafe walking down their own streets.
"Inflicting 6 per cent cuts on police forces over the last four years, when knife crime and robberies have been rising, shows just how out of touch the Tories are."
Leadership frontrunner Boris Johnson has pledged to recruit 20,000 new police officers as prime minister, but the review found that while the fall in numbers had caused problems, "increasing police numbers is not always the solution".
It highlighted rising long-term sickness and mental health issues among officers, who reported widespread low morale and feelings of being "less able to meet their duty" to prevent and investigate crimes because of reduced resources.
Cressida Dick contradicts Theresa May over police cuts
Respondents described mounting pressure from case "overload", overtime and cancelled rest days, as forces shuffle officers around different roles to plug gaps.
There was also "widespread frustration" at the police being left to deal with non-crime incidents like mental health crisis because that they felt should be dealt with by the NHS or social services.
The ONS report said officers felt the nature of crime had changed, with the rise of online offences and "county lines" drug gangs, but the structure of British policing had not kept up.
Following similar calls made by HM Chief Inspector of Constabulary and a group of retired police chiefs last week, respondents said having 43 forces in England and Wales was "was not an effective way of running a police service".
Some called for them to be merged into six or seven regional forces – or even one national body - while others called for a more joined-up approach in the existing structure.
The government is to make a police watchdog inspect how forces promote wellbeing, bring in new guidance allowing frontline officers to refuse "inappropriate requests", review shift patterns and start talks between police chiefs and staff.
Sajid Javid, the home secretary, said: "Our world-leading police keep us safe in the most challenging of circumstances – so it's vital we do everything possible to support them in their roles.
"Over the past year we've been speaking to officers and listening to their views around how they can make the service they provide even better.
"As a result, we are taking action to reduce their workloads, ensure their wellbeing and give the front line a stronger voice in decision-making."
The proposals were to be launched on Wednesday at the Surrey headquarters of the Police Federation, which represents rank-and-file officers.
"It is now important that we all work together to ensure these recommendations prioritise mental health and well-being and become a meaningful reality for police officers," said chair John Apter.
The National Police Chiefs' Council said it would act on the review's findings and was already taking action on the issues raised.
Chair Martin Hewitt said: "We have been clear that policing is under intense strain, which is felt acutely by those on the front line with a deeply concerning impact on their wellbeing.
"We are working with the Home Office to make the case for increased funding at the next government spending review to ease pressure and reduce crime."
The policing minister, Nick Hurd, recognised that police officers wanted "more people".
"We have listened and now we are taking action with our partners to make sure police officers, staff and volunteers have the support they need, wherever they serve," he added. "This is on top of the increased investment to recruit more officers."