Police forces redefining what constitutes a crime as they struggle to cope with budget cuts
Don't expect a visit if your bike gets stolen, writes Hannah Fearn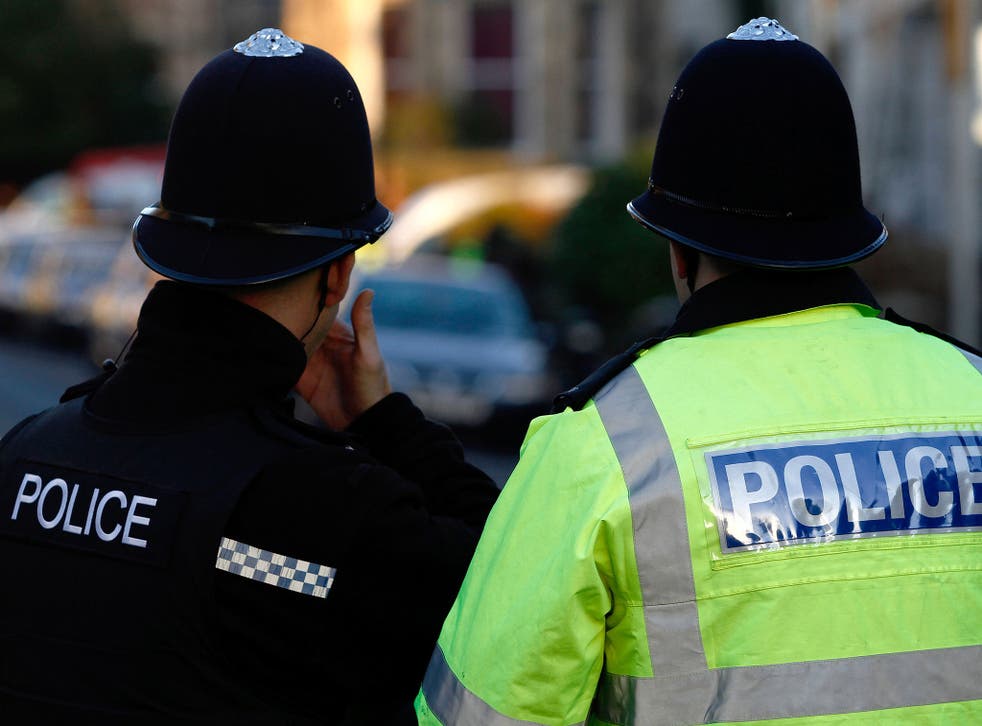 A quiet revolution in policing is marking the end of the bobby on the beat, as constabularies find new ways to cope with cuts to funding for their services.
Face-to-face contact with a local police officer is being restricted to victims of the most serious crimes by some forces, while low-grade criminal activity including bicycle theft, vandalism and drunken disorder is no longer being followed up by many others.
Police in Kent will not deal with lost property, and have instead called on local citizens to use social media to track down or rehome items lost within the community.
In Plymouth, bars have been told to prepare to deal with inebriated customers themselves. Officers in London will no longer monitor the security of mass cycle rides around the capital. In Derbyshire, houses for officers to live and work in the communities they serve have been shut, and a scheme run by the local force to help young people at risk of falling into lives of crime is also facing the axe.
West Midlands Police, one of the largest forces in the UK, will ask most victims of crime to report offences through a "self-service" website. Chris Sims, the local chief constable, has admitted that his officers "would not be as visible on the streets in future".


Similar changes are taking place right across Britain.
Simon Hayes, the elected police and crime commissioner for Hampshire, confirmed that in his constituency constabularies had been forced to close front desks and were replacing them with digital information posts at the police offices that remain. Citizens were being encouraged to contact police online instead.
The crimes that are attended by an officer in person have also shrunk in number. "They won't be able to turn up to garden shed break-ins, or theft of lawnmowers or bicycles. There isn't the resilience in the force to do that," Mr Hayes said. "They won't realistically be able to do what's classed as small and minor crimes, but [investigate these] is what people want police to do."
Tony Eggleston, secretary of the Dorset Police Federation, said that the services being closed would vary between police forces. Rural areas with few pubs and restaurants, for example, would be most likely to stop attending reports of drunk revellers.
"Different services are going to have different priorities," he said. "The service has already started to look different. It's a much smaller model of policing.
"The days where a crime is reported and a police officer will attend are definitely over. Now they just ask if there is any evidence there that can be collected. It's icing on the cake when an officer attends."
The ways in which police are scaling back has drawn criticism. The Taxpayers' Alliance hit out at Kent's decision to disregard lost property, stating that the service is the "first port of call" for anyone who has lost or found an important or valuable item.
In pictures: The Metropolitan Police's Crime Museum

Show all 12
Research for Unison, which represents civilian staff within the police force, confirmed that in many forces car crime, burglaries and incidents of criminal damage were no longer being fully investigated because visits were impossible. Fewer fingerprinting treatments were available, fewer items were sent to a laboratory for DNA testing and neighbourhood patrols had reduced by a quarter.
Unison's general secretary, Dave Prentis, said: "It's not possible to keep on cutting budgets without there being a visible impact on local neighbourhoods and the fight against crime. The severity of the cuts about to hit will only inflict further damage on the ability of our police forces to keep the public safe."
A public sector consultant Colin Cram warned that police were "crying wolf" about the pace of change necessary, and said there was no need for communities to see local services cut back.
Mr Cram calculated that 8,000 jobs could be saved across England and Wales if areas clubbed together to share the cost of common expenses in the force such as uniforms and patrol vehicles – many ordered to a different specification for each force.
"They shouldn't be allowed to get away with cutting any services until they really can demonstrate that they have maximised efficiency," he said. "Do the general public really care about the type of helmet you're wearing or what type of car you drive? You don't need to have your own type of police car. There is room for improvement in services through technology."
A Home Office spokesperson said: "While we acknowledge that the police funding settlement is challenging, there is no question that the police still have the resources to do their important work. What matters is how officers are deployed, not how many of them there are in total."
Register for free to continue reading
Registration is a free and easy way to support our truly independent journalism
By registering, you will also enjoy limited access to Premium articles, exclusive newsletters, commenting, and virtual events with our leading journalists
Already have an account? sign in