Two-decade decline in UK crime could be ending, police chief warns amid rising terror threat and violence
NPCC chief Sara Thornton accuses the Government of underfunding police amid rising challenges
Lizzie Dearden
Home Affairs Correspondent
Wednesday 01 November 2017 13:53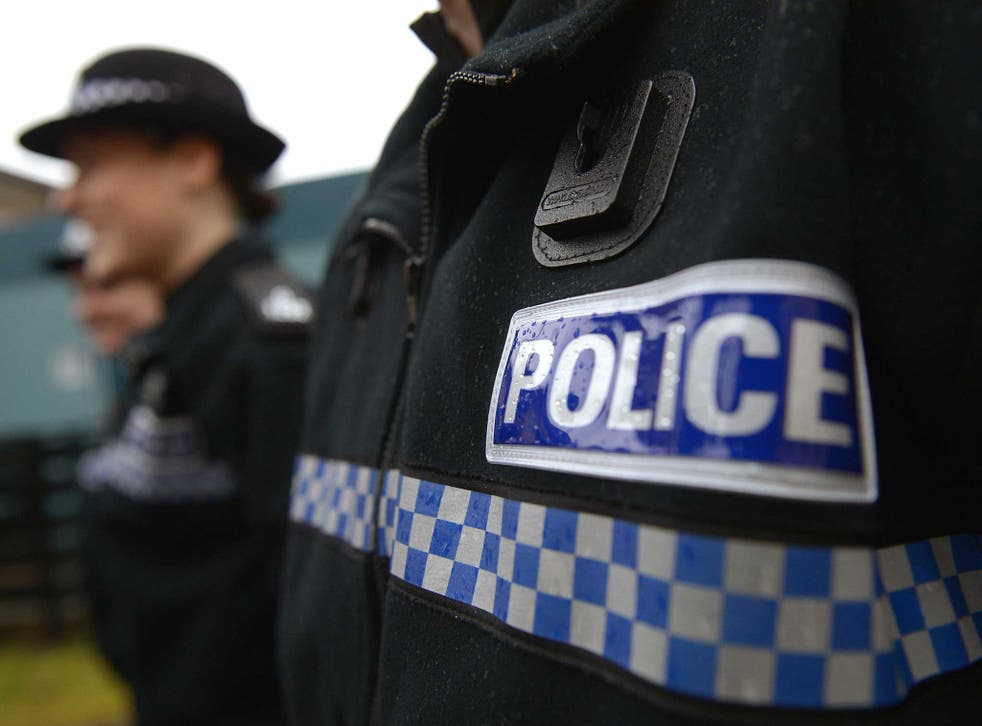 One of the UK's most senior police officers has warned that a two-decade decline in crime appears to be ending amid rising violence and an unprecedented terror threat.
Chief Constable Sara Thornton, chair of the National Police Chief's Council (NPCC), accused the Government of under-funding forces struggling with new challenges.
As well as dealing with the growing terror threat, recorded crime is up 13 per cent and police are receiving record levels of 999 calls and growing demand from mental health and public safety.
"The police service is stretched and our staff are feeling it, and the public is beginning to notice it," Ms Thornton told delegates at the APCC/NPCC Partnership Summit.
"We have jointly raised this stretch with Home Office ministers and officials. It has become clear that the 2015 settlement of flat cash for forces is unsustainable.
"Forces are being asked to absorb pay rises and inflation pressures, and this is leading to cuts in services. We are particularly concerned that these cuts are undermining crime prevention and proactive police work."
Ms Thornton warned that while the Crime Survey for England and Wales shows a reduction in crime from a peak in 1995, the offences recorded by police have increased by 13 per cent in the last year.
UK news in pictures

Show all 50
She said that while some of the rise can be accounted for by a requirement to record more lower-level crime like harassment, there are "worrying signs" of a national increase in violent crime including attacks using knives and guns.
Figures released earlier this month also indicated an increase in reports of sexual offences, including against children, and a record number of terror-related arrests.
"Could this be the beginning of the end of the great crime decline?" Ms Thornton asked.
"I do not think we can risk viewing this rise in crime as a blip. In the same way that experts have commented that there has been a shift, rather than a spike in the terrorist threat, I think we are seeing a shift, rather than a blip in crime."
One of the increases seen in recent years is online, where 5 million crimes were recorded in the past year, presenting a challenge over enforcement across local, national and international boundaries.
Ms Thornton called for police and other public services to increase collaboration to combat the multiple threats, amid disagreement over College of Policing plans to modernise the service.
The Home Secretary later told police that they need to have a plan to make their local communities safer.
Ms Rudd said being a Police and Crime Commissioner (PCC) "mustn't just be about lobbying the Government for money".
"It needs to be about cutting crime, delivering on the priorities you were elected on and being held to account by local people in your area when you don't," she told the APCC and NPCC Partnership Summit in London.
"So when crime stats go up, I don't just want to see you reaching for a pen to write a press release asking for more money from the Government.
"I want you to tell your local communities and the victims in your area what your plan is to make them safer."
Ms Rudd highlighted programmes to prevent the sale of knives to under 18s online, a crackdown on acid and moves to ensure police feel able to chase moped criminals.
The Home Secretary announced the award of £27.45m in "police transformation" funding to another 10 projects.