Bomb squad called in to 'incident' at Peterborough prison
Prison cordoned off as RAF explosives squad investigate vehicle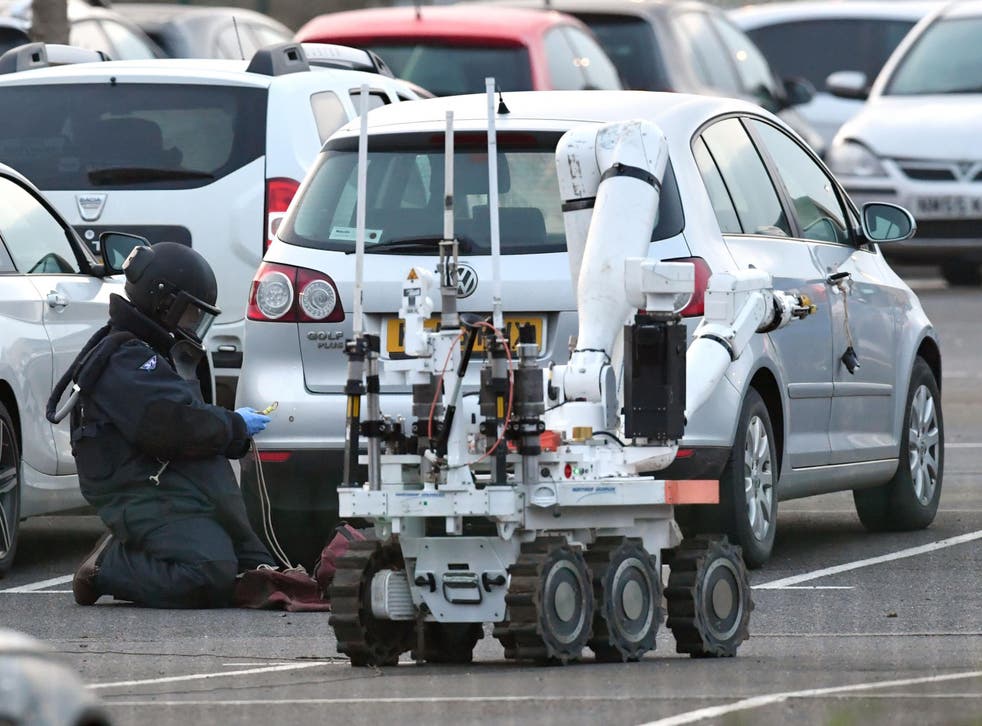 Bomb disposal experts and police have been sent in to deal with an "incident" at Peterborough prison.
An RAF explosives disposal van could be seen at the jail on Friday night and personnel in military clothing were also spotted. A wide police cordon surrounded the area.
A man in a protective suit and helmet was seen looking at a silver Volkswagen Golf parked at the prison. An bomb disposal robot was also pictured nearby in the car park.
The operation centres the engine bay of the car and concerns of a possible "explosive device", reported the Peterborough Telegraph.
Cambridgeshire Police said officers were dealing with an "ongoing incident", providing no further details.
Multiple police units were reported to the at the scene.
The prison, operated by Sodexo Justice Services, opened in 2005 on the former site of the Baker Perkins engineering works.
It is the country's only dual purpose-built prison for men and women, who are kept separate at all times.
The prison also has a 12-place Mother and Baby Unit.
Register for free to continue reading
Registration is a free and easy way to support our truly independent journalism
By registering, you will also enjoy limited access to Premium articles, exclusive newsletters, commenting, and virtual events with our leading journalists
Already have an account? sign in
Register for free to continue reading
Registration is a free and easy way to support our truly independent journalism
By registering, you will also enjoy limited access to Premium articles, exclusive newsletters, commenting, and virtual events with our leading journalists
Already have an account? sign in