Police angry after man calls 999 pretending to be the Hulk
Another person called to emergency line to report someone had blocked them on Facebook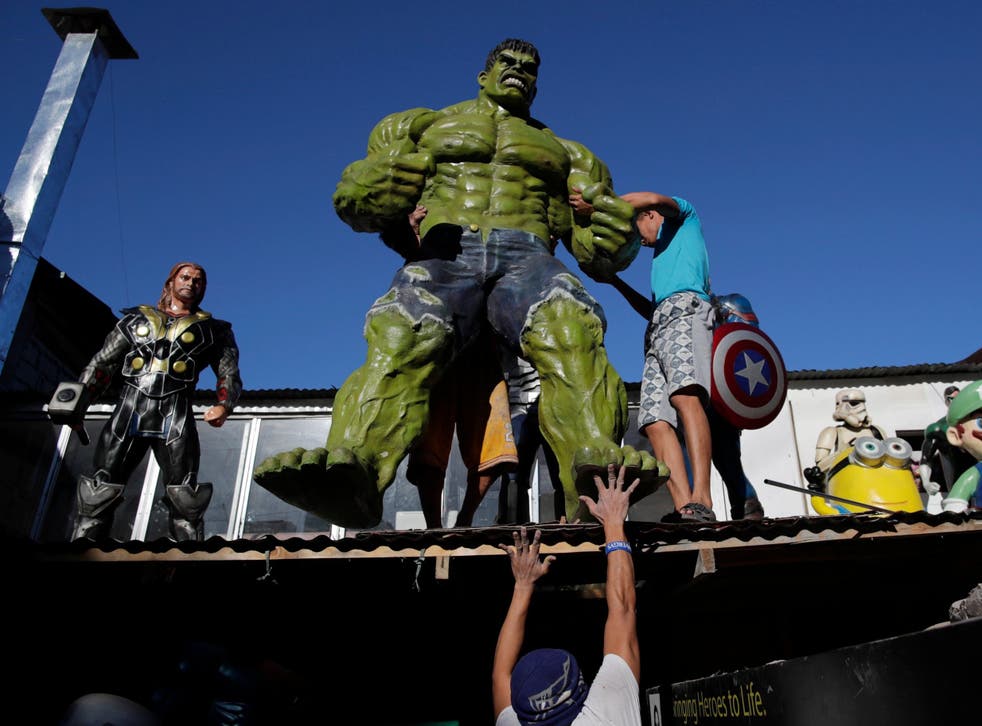 A police force exasperated by a deluge of hoax 999 calls has vented its collective anger about the latest: a man pretending to be the Incredible Hulk.
A call handler for West Yorkshire Police warned about the danger of such calls in a tweet from its official account on Monday morning.
"We get all the stars calling on 999, this time he was from X-Men & then morphed in to The Hulk," the tweet said.
"Calls like this are a complete waste of police time, you can be prosecuted for misuse of the 999 service, think what you could be preventing coming through on an Emergency Line."
The frustrated tweeter capped off their complaint with a gif of another Marvel star, Iron Man, shaking his head.
So many people call 999 in West Yorkshire for the wrong reason the force has launched a campaign – #not999 – to educate the public over what is a real emergency.
Among the bizarrely inappropriate reasons people have rung 999 are being blocked by someone on Facebook, denied access to a bus, and hearing a rat scratching inside their house.
But in additions to those people contacting the police mistakenly are a huge number of deliberate pranksters.
Met release video montage showing police driver tactics used to tackle moped and motorcycle crimes
Tom Donohue, head of communications for West Yorkshire Police, said the force got about 6,000 hoax calls a year, which amounted to 19 every single day.
"The inappropriate calls are bad enough – but for someone to maliciously dial 999 to take up police time, knowing they are making a false report, is simply unacceptable," he said.
"The public must be made aware that we will pursue those involved in malicious calls with vigour until they are brought to justice.
UK news in pictures

Show all 50
"The punishment for Wasting Police Time can be 6 months imprisonment."
A spokesperson for West Yorkshire Police said they would not identify the person who had called pretending to The Hulk, but the force has released a series of recordings of inappropriate 999 calls in an effort to stop misuse of the service.
In one clip a man explains to the 999 operator he has rung because the staff at Leeds train station would not let his friends leave before they cleaned up their vomit after throwing up inside.
Another woman contacts the force to complain a clothes shop in Bradford had sent her the wrong dresses in her online shopping order.
Support free-thinking journalism and attend Independent events
Mr Donohue said: "These calls are so ridiculous it's astonishing listening to them but they hide a serious truth.
"Each call often takes minutes to deal with as our Customer Contact Centre staff have to clarify the situation – it might not sound like much but if someone is trying to get through to report a genuine life or death emergency then a minute is a very long time to wait."
"I cannot stress enough that the 999 number is for emergencies only."