Police hunt metal thieves who stole memorial plaque of two children killed in 1993 Warrington IRA bomb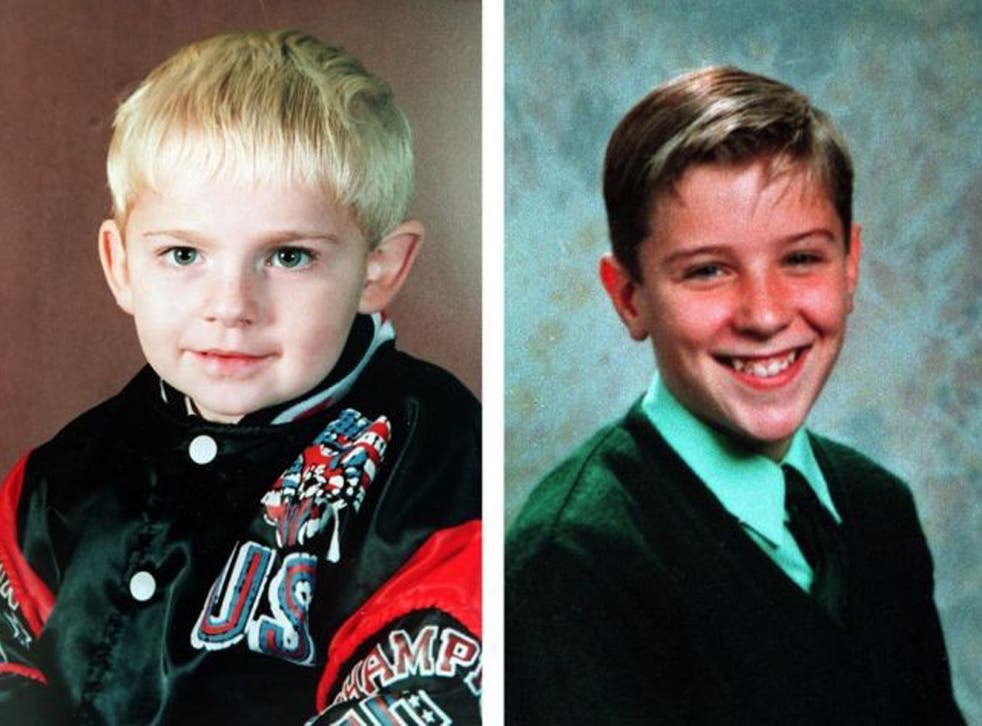 A police hunt is under way after a memorial to two children killed by an IRA bomb was stolen from a town centre by suspected metal thieves.
A plaque that formed part of the River of Life, a memorial for victims of the 1993 Warrington bombing, was taken from a wall in Bridge Street in the Cheshire town.
Three-year-old Johnathan Ball and 12-year-old Tim Parry were both killed by two small bombs placed in litter bins on the street, while 54 others were injured.
The memorial was unveiled by the Duchess of Kent when she opened it as a symbol of continuing life. It was stolen some time between April 20 and May 5.
Pc Graham Davies, of Cheshire Police, said: "We do not know exactly when the plaque was taken but would appeal to anyone who has any information in relation to the theft to come forward.
"This plaque forms part of a memorial and is of great significance to the town. It is upsetting for people to see that the plaque has been taken.
"We would urge anyone who knows the identity of the thief - or the whereabouts of the plaque - to contact us immediately.
"We would also appeal to anyone who may have been offered the plaque for sale to get in touch."
Colin Parry, the father of Tim, told the Daily Mail he believed metal thieves were to blame.
He said: "It makes me feel utter disgust and it is reprehensible that someone should disfigure what is a memorial to two young boys and see it as something they can make money from without any consideration for the families who lost loved ones.
"It beggars belief that people can be so heartless and I don't expect that they have any conscience.
"It is remarkable the lengths that some people will go to make some cash and it is one of those crimes that is so off the scale that it is disgusting."
His son was killed when two bombs exploded within a minute of each other on March 20 1993, one outside a Boots and another outside a McDonalds in an area crowded with shoppers.
Johnathan died at the scene, while Tim was gravely wounded. He died on March 25 1993 when doctors switched off his life support machine.
The day after the bombings the IRA admitted its volunteers had planted the bombs.
Mr Parry later told BBC Radio 4's Today programme: "There has been a spate of war memorial thefts up and down the country and every one of them is shocking.
"It's hard to imagine why anyone would stoop so low to do this."
He added: "Anyone with a conscience or any sense of decency would know that there might be other things that might be less emotionally damaging to take."
PA
Register for free to continue reading
Registration is a free and easy way to support our truly independent journalism
By registering, you will also enjoy limited access to Premium articles, exclusive newsletters, commenting, and virtual events with our leading journalists
Already have an account? sign in