Stockbroker sacked after tweeting 'joke' that he ran over cyclist then drove off
Rayhan Qadar has apologised for what he says was a 'bad taste joke'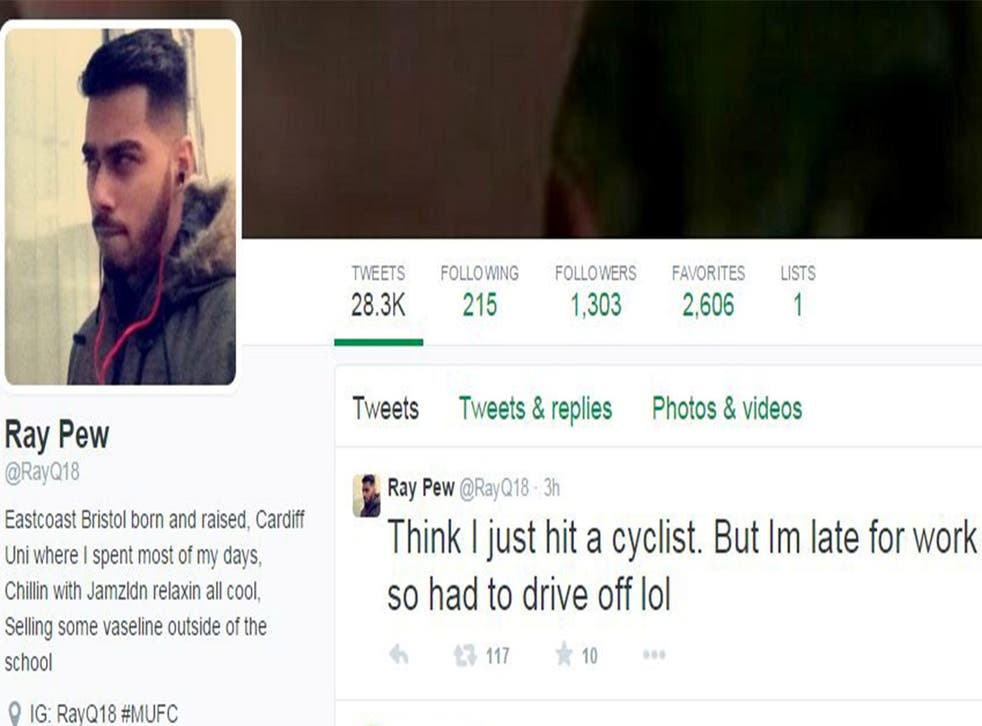 A stockbroker has been sacked after tweeting that he hit a cyclist but drove off because he was late for work in Bristol.
Rayhan Qadar claimed the tweet had been a "bad taste joke" as it drew a hail of criticism but that explanation was not enough for his employers or the police, who are now investigating.
Under the Twitter name Ray Pew, wrote a tweet at 8.30am on Monday saying: "Think I just hit a cyclist. But I'm late for work so had to drive off lol."
Within hours he had been fired from his job at Hargreaves Lansdown, an investment firm in Bristol where he had worked in the stockbroking department.
"One of our employees has failed to conduct themselves to the standards we expect of our staff," a spokesperson for the company said.
"We find these online comments totally unacceptable. Upon becoming aware of this issue we have terminated this person's employment with immediate effect."
The tweet was shared hundreds of times, with users slating the apparent boast. But since news of Mr Qadar's sacking emerged others rose to his defence, saying the "knee-jerk reaction" was disproportionate.
Hours after the first tweet, he wrote: "My previous tweet about the cyclist was obviously not true. I did not hit cyclist. Not today. Not ever. A bad joke on my part it seems."
Mr Qadar's Twitter account has now been made private so that only his 1,294 followers can access his tweets.
He is understood to have spoken to Avon and Somerset Poilce, who are investigating the claim.
A spokesperson for the force said: "We are aware of a tweet regarding a collision between a car and a bike. We are looking into this now. Any witnesses call 101.
"If you've been involved in a collision please report it at your nearest police station."
Additional reporting by PA