Police investigating man suspected of exposing people to HIV in Edinburgh
The suspect allegedly sent threatening messages to a man he had slept with, claiming not to have used a condom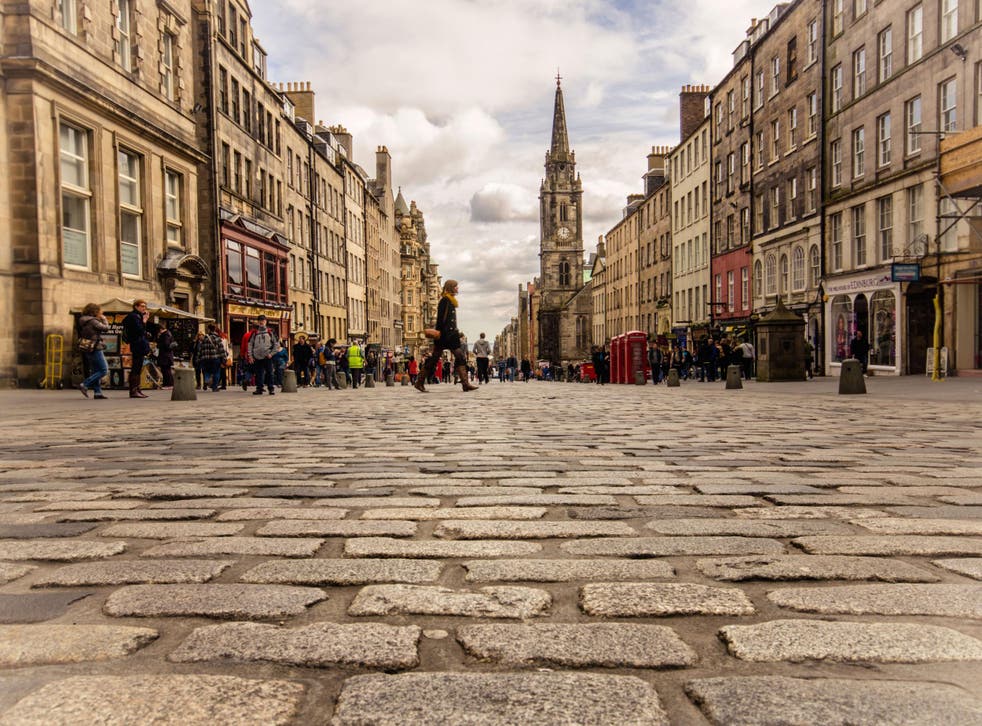 Police in Scotland have launched an investigation after a man, who is now HIV positive, received abusive messages from someone he had previously slept with, boasting they did not wear a condom.
Three other people in the area also claim to have received similar messages, according to Buzzfeed News who reported the investigation.
Matt, who is in his twenties and has chosen not to reveal his real name, told BuzzFeed he had sex with a man after meeting him on Grindr – a social network app geared towards gay and bisexual men – on 24 July last year.
Matt said he explicitly requested safe sex before penetration took place, to which the man agreed. He added that he saw the man remove a condom from a draw by the side of his bed, but could not be sure if he had used it or not. He said the condom did not appear to have semen in it after sex.
In August, Matt claims he received abusive Whatsapp messages from the man, using crude language and boasting he had not used a condom during their encounter. According to BuzzFeed one of the messages reads: "I c***ed in you're a** without a condom".
After receiving the messages and experiencing health concerns, including a swollen throat and fever, Matt visited a sexual health clinic in Edinburgh, who confirmed he was HIV-positive late last year.
The HIV status of the man who sent Matt the Whatsapp messages is not known.
Matt told BuzzFeed a nurse at the sexual health centre said other patients had received similar messages to those sent to him.
Matt said: "My nurse didn't say how many people. But my [Criminal Investigation Department] officer said they know of three others, and is getting statements off those three men. I don't know what stage he's at."
A Police Scotland spokesperson told the Independent: "Police in Edinburgh are currently investigating this matter and are looking to speak with a number of individuals as part of this inquiry to establish the full circumstances."
Dona Milne, Deputy Director of Public Health, NHS Lothian, said: "We are assisting police with their enquiries and it would be inappropriate to comment further on an individual case.
"However, we would encourage men to look at the information provided by HIV Scotland on their website about the risks of HIV transmission and to make contact with services for testing and advice if they have concerns."
According to BuzzFeed News, Matt has received an email from his CID officer saying they are close to being able to "detain and interview [the suspect]".
Under Scottish law exposing or infecting someone with HIV comes under culpable or reckless conduct. The maximum penalty in Scotland for these common-law offences is life imprisonment, in England and Wales it is five years.
Another offence for the deliberate transmission of HIV comes under assault law, however it is almost impossible to prove someone intended to infect another person with HIV, therefore most cases are investigated as reckless conduct.
Earlier this month it was revealed the number of crimes linked to the use of dating apps, including Grindr and Tinder, has increased by 560 per cent in the past two years.
In November, the number of newly diagnosed HIV cases in Europe hit an all-time high of 142,000. The World Health Organisation said the figure was the largest recorded in the continent since reports began in the 1980s.
Over 103,000 people are living with HIV in the UK, according to Public Health England.
Clarification: An error in this article stated a quarter of people in the UK are living with HIV - this has been corrected to *Over 103,000
Register for free to continue reading
Registration is a free and easy way to support our truly independent journalism
By registering, you will also enjoy limited access to Premium articles, exclusive newsletters, commenting, and virtual events with our leading journalists
Already have an account? sign in