Police officer suffers serious burns in 'attempted murder' during eviction
30-year-old man remains in police custody following attack
Kate Ng
Friday 11 September 2020 19:59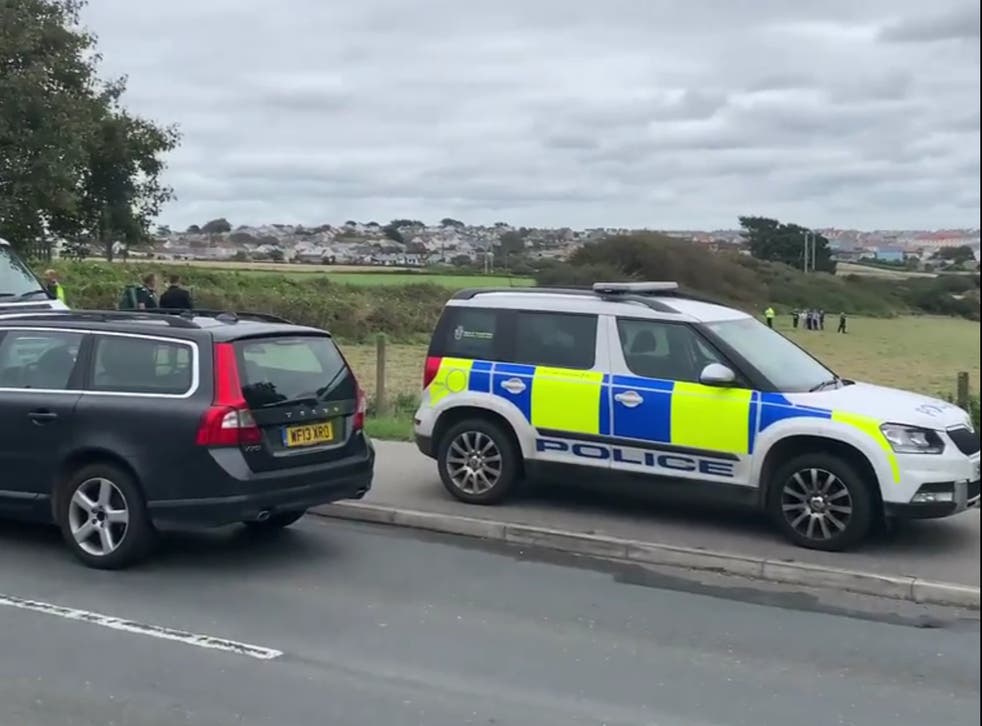 A man has been arrested on suspicion of attempted murder after a police officer suffered severe burns to his arms and legs.
The 51-year-old officer was attacked when he was called out to help bailiffs with a civil eviction from private land in Newquay, Cornwall.
He was airlifted to hospital for treatment to his injuries, which are described as "significant" but not life-threatening.
Home secretary Priti patel condemned the attack as a "truly apalling and unacceptable incident", adding: "My thoughts are with this brave officer and his loved ones at this time."
Crime and policing minister Kit Malthouse tweeted: "All thoughts with this brave officer and his family. Swift and certain justice must follow for the perpetrator."
A 30-year-old man from Newquay is in custody after being arrested on suspicion of attempted murder.
Devon and Cornwall Police said the unnamed officer had responded to a call at 10.20am on Friday about a man "behaving aggressively" in Trevenson Road.
His burns were caused by fire and not by any chemical or corrosive substance, the force added.
Chief Superintendent Ian Drummond-Smith, police commander for Cornwall, said the officer's life had been saved by the colleagues who "turned up in great numbers from all around the county, very quickly".
He added: "The injured officer is a Newquay officer. He's a very well-known and very well-respected officer from the town," the commander said.
"He has sustained significant injury but I am pleased to say it's not life-threatening. He is conscious, he is sat up in his hospital bed and he's talking to us on the telephone. He is in good spirits."
Mr Drummon-Smith said the incident demonstrated "the bravery of police officers up and down the country".
Retired Newquay police inspector Dave Meredith tweeted: "I have had the privilege of working alongside this officer for over a decade.
"You could find no better police officer and friend. All the best and get well soon mate."
Additional reporting by Press Association