Police officer numbers fall to lowest level in more than 30 years, latest figures show
Finding comes as crime is at its highest for a decade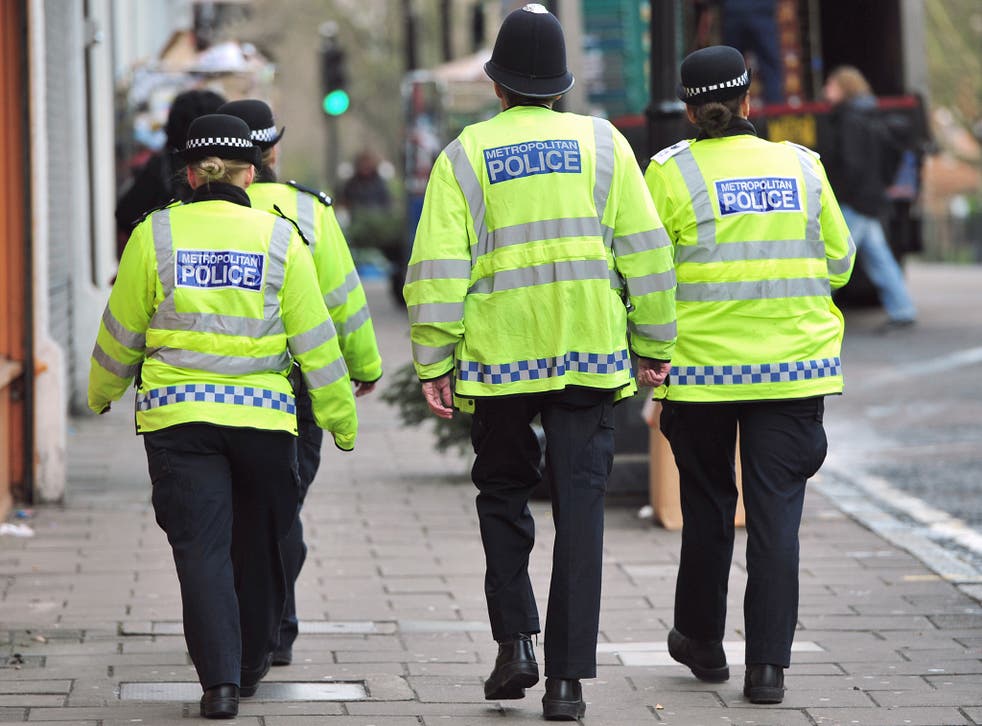 Police officer numbers have fallen to the lowest level in more than 30 years, new figures show.
The revelation will fuel questions over forces' capacity to counter threats including terrorism, knife crime and online fraud.
It came as separate data showed that police recorded the largest annual rise in crime in a decade.
Official statistics show there were 123,142 officers across all ranks in England and Wales at the end of March this year.
This was a fall of 0.7% on 2016, and the lowest number at the end of a financial year since comparable records began in 1996.
A Home Office report said: "Records earlier than this are not directly comparable; however, they indicate that this is the lowest number of officers since 1985."
When other personnel such as PCSOs and civilian staff are included, the total workforce employed by the 43 forces in England and Wales stood at 198,684 at the end of March.
Police staffing levels have come under the spotlight in recent months as Britain was hit by a flurry of terrorist attacks.
Hundreds of officers have been assigned to counter-terror investigations as security services confront an unprecedented threat.
Forces around the country have recorded rises in offences including knife crime, and are attempting to combat the activities of fraudsters and cyber criminals.
In addition, Scotland Yard is mounting a huge investigation into the Grenfell Tower tragedy.
Earlier this week, it emerged retired Metropolitan Police officers had been asked to consider returning to work as the country's largest force faces "unprecedented demand" on its detective capability.
The developments have prompted fresh scrutiny of police funding, with a string of warnings that the service cannot absorb further budget squeezes.
In March a watchdog delivered a highly critical assessment of the "potentially perilous" state of British policing and issued an unprecedented warning that a shortage of detectives and investigators amounted to a "national crisis".
The Government says it has protected overall police funding in real terms since the 2015 spending review.
Register for free to continue reading
Registration is a free and easy way to support our truly independent journalism
By registering, you will also enjoy limited access to Premium articles, exclusive newsletters, commenting, and virtual events with our leading journalists
Already have an account? sign in
Register for free to continue reading
Registration is a free and easy way to support our truly independent journalism
By registering, you will also enjoy limited access to Premium articles, exclusive newsletters, commenting, and virtual events with our leading journalists
Already have an account? sign in