Jermaine Baker: Police officer arrested in connection with fatal shooting in Wood Green
28-year-old Jermaine Baker was killed with a single shot fired by a firearms officer on 11 December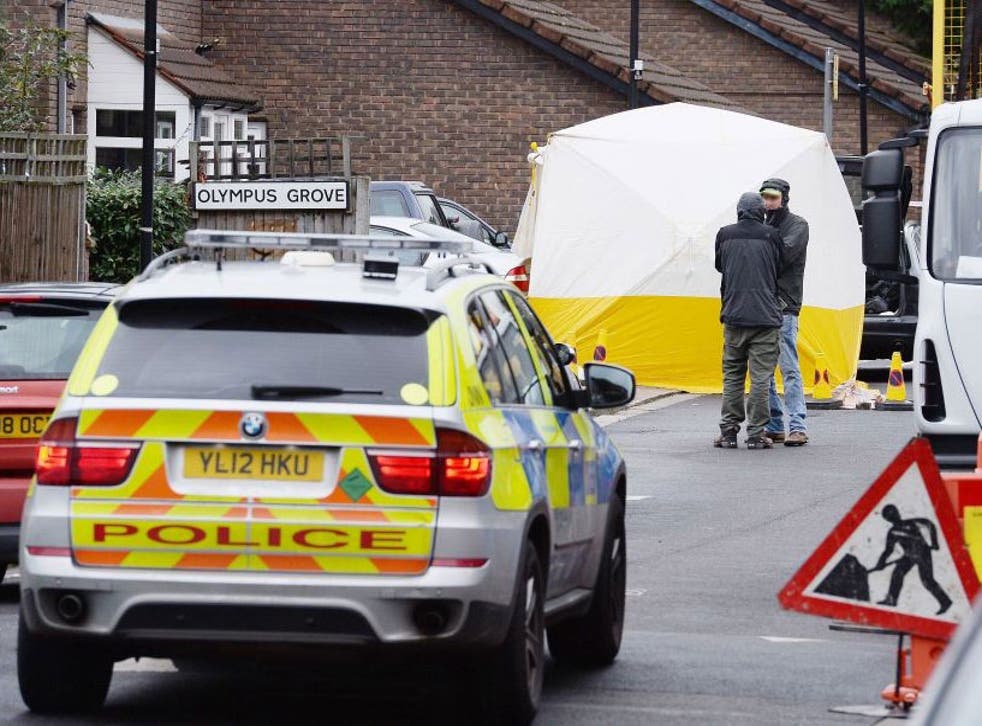 A Metropolitan Police firearms officer has been arrested following the launch of a homicide investigation into the death of 28-year-old Jermaine Baker.
The officer had previously been suspended on Wednesday.
Mr Baker was fatally shot by police in on Bracknell Close in Wood Green on 11 December, by a single shot fired by a firearms officer - making him the third person to be killed by police in the UK this year.
In a statement released on the day of the shooting, the Independent Police Complaints Commission (IPCC) said a "non police issue firearm" was found at the scene.
The Guardian reported that the Metropolitan Police have no evidence the 28-year-old was previously involved in gang-related crime.
Friends of the dead man told an angry community meeting at Tottenham Town Hall Mr Baker had been sleeping in a car when he was shot.
The IPCC said they were not in a position to say definitively whether the dead man was sleeping or not.
Deputy Assistant Commissioner Peter Terry, the senior officer leading post incident, said: "This is an independent investigation being carried out by the IPCC, and they are accountable and responsible for it.
"It is absolutely vital that the facts of what took place are thoroughly established, as quickly as possible.
"As police officers, we are all fully aware that we will be asked to account for our actions. We are not exempt from the law and would not wish to be."
In a statement, IPCC Commissioner Cindy Butts said: "This afternoon a firearms officer has been arrested and interviewed under caution. All the other significant firearms officers have provided detailed statements as is normal practice.
"The evidence we have at this stage does not mean that the officer definitively committed a criminal act and nor does it mean he will necessarily be charged with a criminal offence."
Register for free to continue reading
Registration is a free and easy way to support our truly independent journalism
By registering, you will also enjoy limited access to Premium articles, exclusive newsletters, commenting, and virtual events with our leading journalists
Already have an account? sign in