Police raids lead to arrest of 29 'vicious' gang members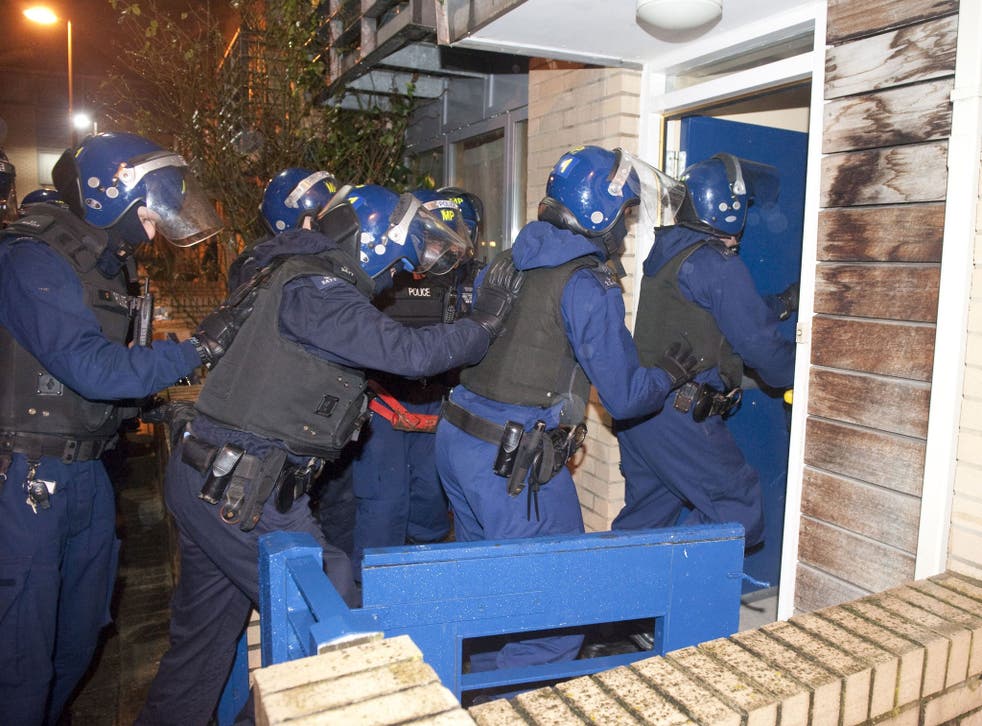 Senior members of one of the country's most notorious gangs have been arrested after expanding their drug-dealing operations outside of their south London stronghold to target lucrative new markets, police said yesterday.
29 members of the Brixton-based GAS (Guns and Shanks) were arrested during a series of raids in London, the Home Counties and Edinburgh which netted cocaine, heroin and £5,000 in cash.
The gang has been linked to a series of gun attacks including the shooting of Thusha Kamaleswaran, who was aged five in 2011, when she was caught in the crossfire of a gang feud and badly injured. Three men were jailed for life for shooting the girl who was hit as they pursued a rival from the ABM (All Bout Money) gang into her uncle's shop where she was playing.
The police raids were the latest phase of an operation targeting the gang which has seen 88 alleged members arrested. It is part of a wider two-year campaign by Scotland Yard to tackle some 3,500 members of an estimated 250 gangs active in the capital.
The force said that some 1,300 gang members were now either in prison or subject to orders that banned them from certain areas, or meeting with former criminal associates, to try to stem the violence.
Officers say the operation has had led to a sharp cut in gun and knife crime and may be responsible for shifting some of their operations outside of the capital. The arrests yesterday followed an operation last year against another gang, the Woolwich Boys based in south-east London, that saw young members carry drugs out of the capital on trains to sell from a house in the Medway Towns, Kent.
"I think gangs are feeling the heat in London but they're seeing opportunities for working outside," said Commander Steve Rodhouse, who is in charge of the Trident gang crime unit.
The raids yesterday by 700 officers targeted family members and contacts of GAS gang members in places including Edinburgh, Essex, Bedfordshire, Reading and Bracknell.
They were held on allegations including intent to supply class-A drugs and money laundering. The gang has been linked to drug dealing, gun crime, stabbings and attacks on rival neighbourhood gangs.
"They're vicious, untrustworthy and volatile," said a former gang member. "It's curtains for anyone who gets in their way."

Register for free to continue reading
Registration is a free and easy way to support our truly independent journalism
By registering, you will also enjoy limited access to Premium articles, exclusive newsletters, commenting, and virtual events with our leading journalists
Already have an account? sign in