Police rescue three male 'slaves' from traveller sites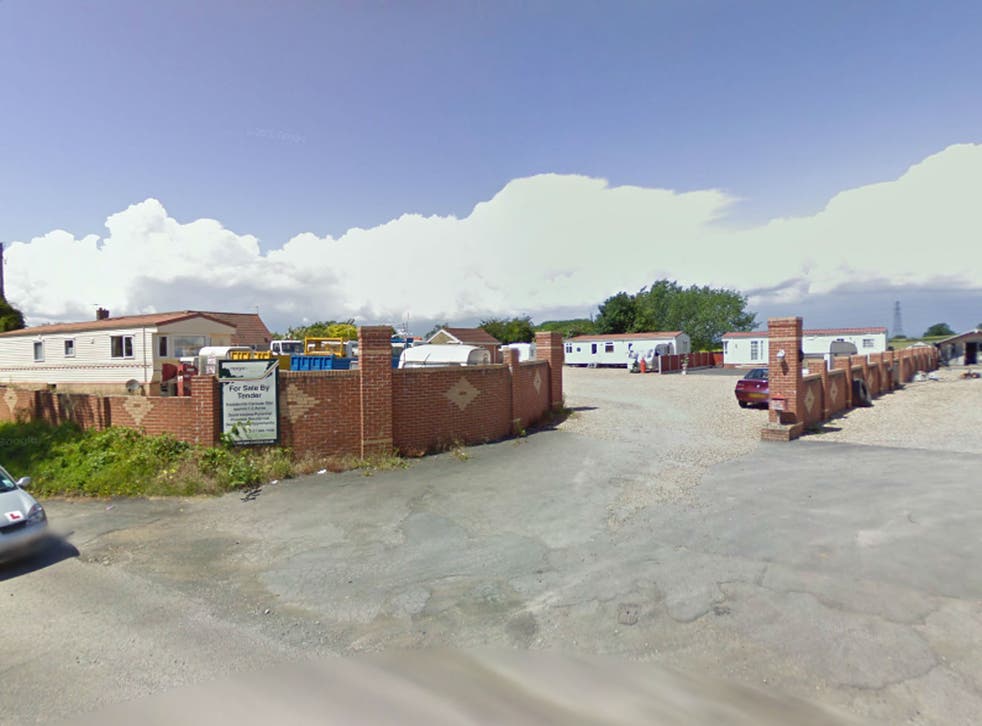 Three men have been rescued after apparently being forced to live in squalid conditions and work for little or no pay in a new case of alleged slavery on travellers' sites.
The men, a Briton and two Eastern Europeans, were freed on Sunday following a series of raids on camps in the Bristol area after a tip-off sparked a five-week police operation into forced labour and human trafficking.
Detectives are investigating possible links to Irish traveller groups on sites elsewhere in the UK, where vulnerable men from Britain and abroad are said to have been kept enslaved in the face of threats of violence.
The raids at a business unit and two homes also netted a small-scale cannabis operation and more than £20,000 in cash, Avon and Somerset police said on Sunday night.
Two people have been arrested in connection with slavery offences, while five others have been detained on suspicion of offences including money-laundering and handling stolen goods.
The alleged victims, one aged in his 30s, one in his 40s and a third in his 50s, agreed to go with police and were being interviewed to try to understand the circumstances in which they were living. Police said they may have been forced to live in squalid caravans and forced to carry out paving work for little pay.
Chief Superintendent Julian Moss said victims in such cases "are often forced to live and work in poor and unsanitary conditions, sometimes with little or no pay".
He added: "Some of those affected will not view themselves as victims and, even if they do, may have been unable to speak to the police or any other authorities for a variety of reasons. To the outside world the fear and intimidation faced by victims of forced labour on a daily basis are difficult to comprehend.
"Today's operation is a very visible statement of our intent to protect people from this type of exploitation."
The raids were carried out at three travellers' sites near Bristol – Northwood Park in Winterbourne, Tall Trees in Almondsbury and Green Orchard in Easter Compton.A farm in Yeovil, a house in Kingswood and a residential property in Redland were also raided in the operation.
The arrests follow a number of cases involving the forced labour of the vulnerable at traveller camps that have gone to court over the past two years, using new legislation designed to make it easier to prosecute modern-day slave-keepers.
In the first case of its kind, four people were jailed last year after a raid at Bedfordshire site in 2011 revealed the existence of 23 dirty and emaciated men who were forced to work under fear of extreme violence.
A powerful traveller family made money out of the victims who were addicts they picked up from the streets and soup kitchens and forced to work for little money.
In a separate case, five members of an Irish traveller family were found guilty in December last year of keeping their own private workforce in Gloucestershire, Leicestershire and Nottinghamshire and paying them as little as £5 a day for their work.
The rescues keep the issue of domestic slavery at the top of the political agenda, coming so soon after three women were alleged to have been kept at the south London home of the leader of a Maoist sect for up to 30 years. The women were taken away from the house by police last month.
The head of the group, Aravindan Balakrishnan and his wife Chanda, were questioned after the women sought help from a charity. The couple are on bail until next year.
"Similar investigations in other parts of the country show the issue of forced labour, domestic servitude and human trafficking is prevalent in many areas of society," said Chief Supt Moss.
Register for free to continue reading
Registration is a free and easy way to support our truly independent journalism
By registering, you will also enjoy limited access to Premium articles, exclusive newsletters, commenting, and virtual events with our leading journalists
Already have an account? sign in