Police put 11-year-old epileptic boy in leg restraints and handcuffs after seizure
High Court judge raises concern over force used against 'slight and highly disturbed child'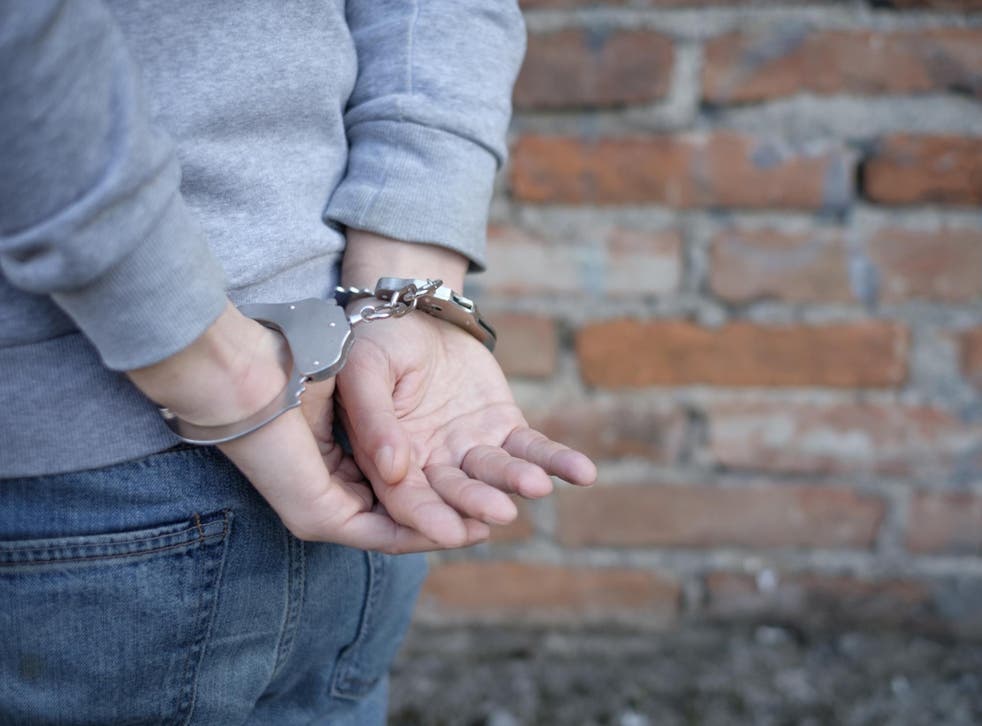 An epileptic and "highly disturbed" 11-year-old boy was put in leg restraints and handcuffs by police officers after suffering a seizure, a court has heard.
A judge raised "significant concern" over the restraint, which continued as the child was taken to hospital.
Care proceedings at the Family Division of the High Court in London heard that the child, known as N, had been taken to visit a potential school on 8 March.
Mr Justice MacDonald said the boy had already been restrained four times – at one point for 20 minutes – at his care home that morning and his behaviour "escalated considerably" after arriving at the school.
"Whilst in a hold, N suffered a tonic clonic seizure and paramedics were called," said a ruling handed down on Thursday.
UK news in pictures

Show all 50
"The paramedics arrived at a time when N was in an extremely heightened state of emotion and shouting, swearing and making negative personal comments towards staff.
"N repeatedly tried to damage property and kicked and punched the staff who tried to prevent him from leaving the area, he having kicked open locked doors, and spat in the faces of staff. As a result, the paramedics called for support from the police and from additional paramedics."
The judgment said paramedics and care workers were unable to calm the boy down and police officers applied handcuffs and leg restraints to prevent him injuring others.
Justice MacDonald said N was "particularly distressed" by having his legs restrained, and said the incident was of "significant concern".
He described the boy as a "slight and highly-disturbed 11-year-old child" and said records suggested police, paramedics and care workers had "bickered" over how to manage his deteriorating behaviour.
"While the situation was clearly challenging for all involved, it is plain that it had an understandably adverse emotional impact on N," the judge said.
One of the police officers swore at the boy and statements suggested they found the incident "trying and frustrating".
"The police considered that it was not their job to deal with this situation and took the view that the professionals involved were, in any event, mishandling the incident," the judgment said.
The boy was allowed to walk into the hospital in handcuffs, which were later removed before he returned to the care home.
The police force involved and the location of the school were not made public.
Police give update on 13-year-old student with autism who died after being physically restrained at school
Official figures show that there were 313,000 recorded incidents of police officers using force in 2017-18, including 286,000 involving "restraint tactics".
The details were revealed in a ruling over whether the boy, who is in the charge of London's Barking and Dagenham Council, should be returned to his mother's care.
The court heard that N's father had died and he was put in a "therapeutic residential placement" because his mother could not meet his complex behavioural problems.
He has changed schools because of aggression and his statements of being suicidal. He has also moved schools due to his threats of acid attacks, and because he bit a teacher, abused his mother and threatened to rape her last year.
Psychologists concluded he has behavioural disorders including severe ADHD. He was taken into short-term council care in January.
Justice MacDonald said he had recently started to become more settled and happier, had to be restrained less frequently at the care home and had returned to school part-time.
He ruled that although his mother wants N to return home and "loves her very much", she cannot provide the specialist care he needs. Justice MacDonald ordered him to be placed in council care indefinitely.
The judge said the family had no links to organised crime, but given N's vulnerability and the location of his mother's home, returning there would put him "at very high risk of exploitation, involvement in organised criminal groups and dangerous, and possibly fatal, situations in the community".
He added: "One of the saddest tasks this court is faced with is having to conclude that a child cannot return to the care of a parent."
Register for free to continue reading
Registration is a free and easy way to support our truly independent journalism
By registering, you will also enjoy limited access to Premium articles, exclusive newsletters, commenting, and virtual events with our leading journalists
Already have an account? sign in
Register for free to continue reading
Registration is a free and easy way to support our truly independent journalism
By registering, you will also enjoy limited access to Premium articles, exclusive newsletters, commenting, and virtual events with our leading journalists
Already have an account? sign in