Police Scotland considers changing fitness tests under plans to encourage new recruits
Scotland's force under pressure as it struggles to meet SNP commitment to maintaining a minimum of 17,234 police officers
Chris Green
Scotland Editor
Monday 07 December 2015 19:23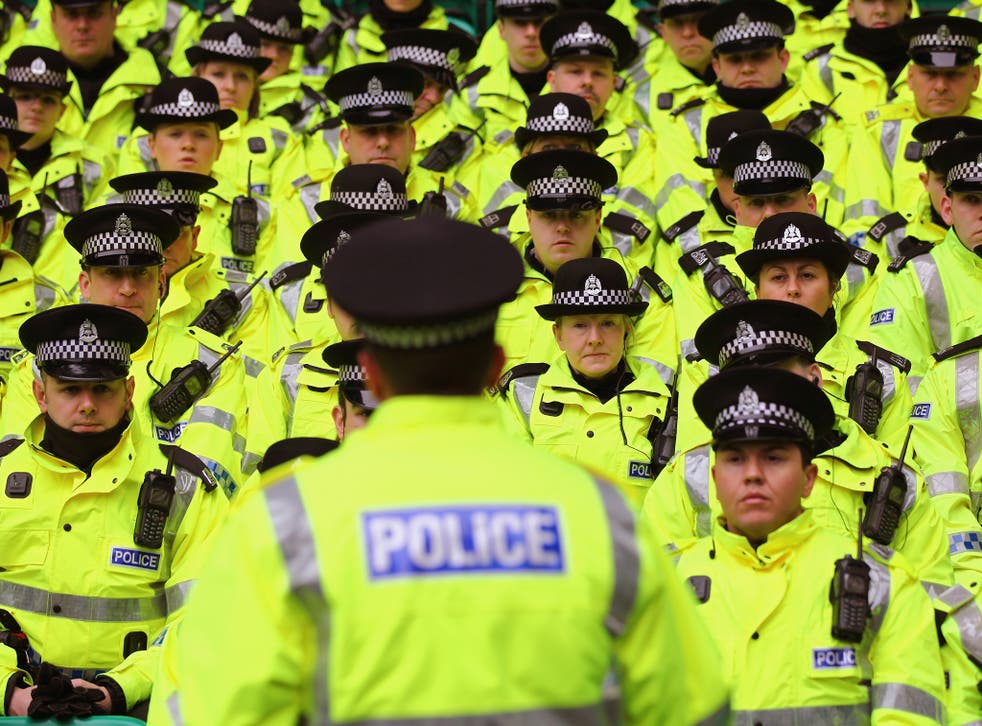 People hoping to become police officers in Scotland may soon face less stringent fitness tests under plans to encourage new recruits.
Police Scotland is also reviewing other aspects of its application process which may discourage people from joining the force – such as declaring whether they have any tattoos and detailing their "nature, extent, size and location" on their body.
Scotland's national force is under increasing pressure as it struggles to meet the SNP's commitment to maintaining a minimum of 17,234 police officers – 1,000 more than when the party came to power. The force has already made its application form easier and has dropped a requirement that all applicants are able to drive.
Police Scotland's head of resource management, Peter Blair, told The Independent the force was "currently in discussion" with the Scottish Police Federation over a potential change in its fitness tests to "reflect [the] work situations" faced by most officers.
He did not go into detail about the proposed changes. Current rules require applicants to complete two Multi Stage Fitness Tests – also known as "bleep tests" – or 1.5 mile runs before they are able to become police officers. Those under the age of 29 must be able to finish the 1.5 mile run within 14 minutes.
"A number of potential barriers to application were identified that appeared to be contradictory to the need to maintain applications," Mr Blair will tell the Scottish Police Authority in a meeting on 8 December
"These included the requirement for driving licences, the residential element of police training, fitness testing, the standard entrance test and the tattoo policy. To date, many of these elements of the process have been reconsidered and revised processes implemented. Work continues in this area to address the remaining elements."
Scottish Labour's justice spokesman, Graeme Pearson, said while it was "understandable" that Police Scotland was reviewing its recruitment processes, "the level required to join the force shouldn't be dropped to hit a politically-motivated target".
Register for free to continue reading
Registration is a free and easy way to support our truly independent journalism
By registering, you will also enjoy limited access to Premium articles, exclusive newsletters, commenting, and virtual events with our leading journalists
Already have an account? sign in