Police send letters warning people could be sent to prison 'for being present when a serious crime is committed'
The Supreme Court's ruling on Ameen Jogee's murder conviction under joint-enterprise law could have far-reaching effects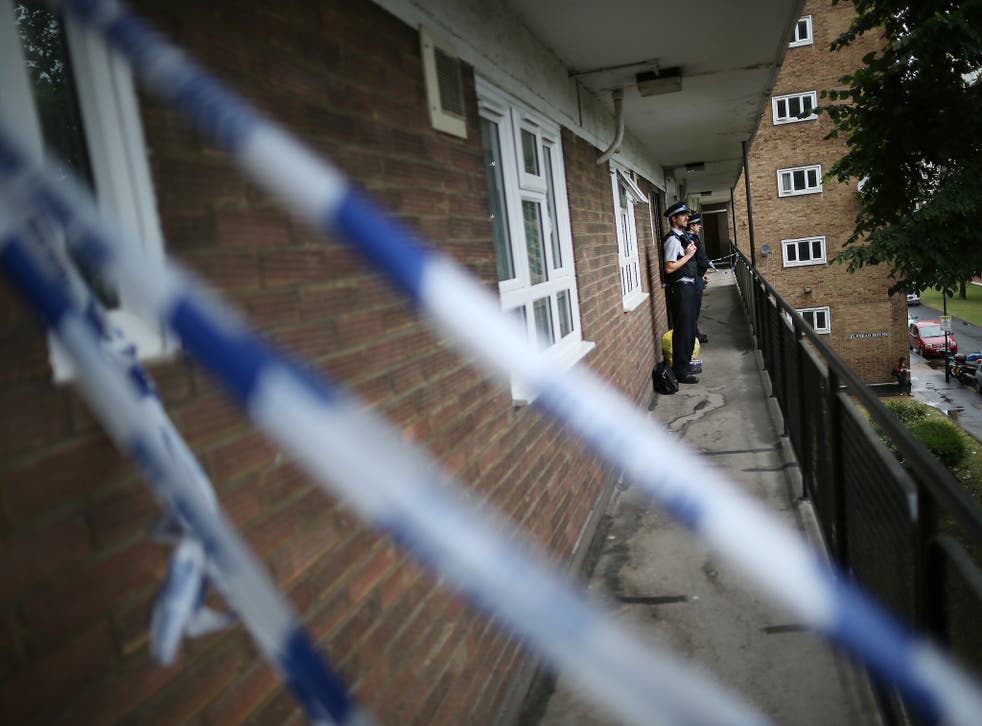 The police are sending letters to people warning that they could be sent to prison "for just being present when a serious crime is committed".
Citing the controversial joint-enterprise law, thousands of letters have been sent to people suspected of being in gangs or involved in knife crime. The warnings come on the eve of a UK Supreme Court case which will hear arguments that the police and prosecutors are abusing the law, resulting in growing numbers of miscarriages of justice.
This week, Britain's most senior judges will be asked to decide whether Ameen Jogee was wrongly convicted of murder in Leicester in 2011. Jogee was found guilty together with a second man, Mohammed Hirsi, even though he was not in the room when Hirsi, high on drink and drugs, fatally stabbed Paul Fyfe.
Jogee was convicted under joint enterprise on the grounds that he encouraged Hirsi to stab his victim. The Supreme Court will determine if prosecutors need to prove whether secondary offenders such as Jogee foresaw the use of a weapon by Hirsi as "probable" rather than "possible".
There is widespread concern about the way the joint-enterprise law is being used. However, the Government has said it is reluctant to reform the law despite mounting criticism from legal experts and academics. The Commons Justice Committee has issued two critical reports on its use.
The committee was especially critical of the use of joint enterprise in murder cases where mandatory life sentences for those convicted removes judges' discretion to hand out appropriate sentences to secondary participants who may have played a minor part and claim they had no idea that murder or serious assault would take place.
The Law Commission, which advises the Government on legal reform, has acknowledged that the law is not clear, which increases the risk of injustice.
The Joint Enterprise: Not Guilty by Association and Just for Kids Law campaign groups, which have intervened in the Jogee case, argue that the law is increasingly being misused by police and prosecutors to combat gang and knife crime, resulting in disproportionate numbers of young black men being convicted.
They argue that the misuse of the law is not only seen as unjust by the public but there is no evidence hat it has a deterrent effect.
This perceived unfairness has been made worse by the warning letters being sent to alleged gang members. The letters say that "if you are involved in crime and do not stop – you may be targeted by police and partner agencies under a piece of legislation called joint enterprise".
It adds that they risk being convicted of a crime and sent to prison "for just being present when a serious crime is committed" or "being with those persons who commit a crime and you don't try to stop it".
One 22-year-old man who received the letter said he felt "intimidated" by it. "I've been convicted for drugs offences, but I have never been a member of a gang or carried a knife. I have been regularly stopped and searched by police in the street, but this was a shock when it come through the door. I have been trying to go straight and have been volunteering for a charity, but it is frightening to think police are watching you like this," he said.
Simon Natas, of ITN Solicitors, criticised the letter, saying it did not "accurately describe the law".
"It is not an offence simply to be present when a crime is committed, serious or otherwise – and it is not an offence to be with someone who commits a crime and do nothing to stop it. In order to commit a crime as a secondary party, you must actually participate through assistance or encouragement, so the wording of this letter is misleading.
"If the police are going to write to people, especially young people, telling them they may be liable to arrest and prosecution in certain circumstances, then they are clearly under a duty to ensure they get the law right, otherwise they may be acting outside their powers and duties."