Police study James Murdoch's 'secret' iPhone account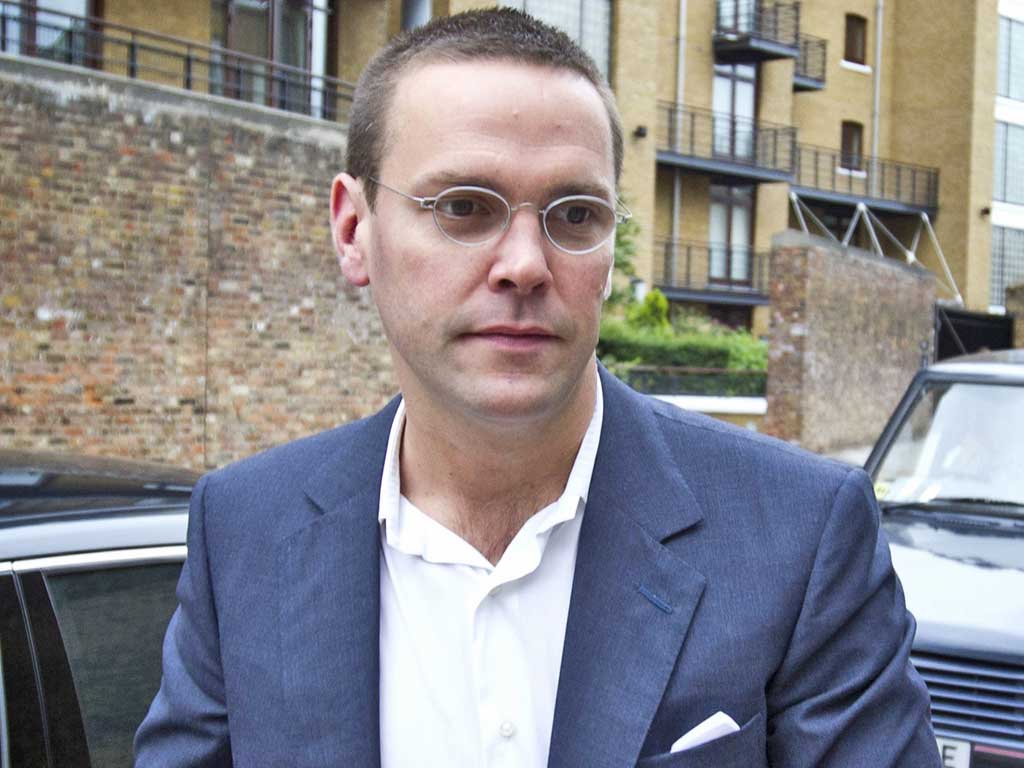 Scotland Yard detectives investigating phone hacking at the News of the World are examining the call records of four newly discovered Apple iPhones issued to senior executives at News International.
The smartphones, issued by O2 in a contract beginning in October 2009, included a handset given to James Murdoch, the former chairman and chief executive of News Corp Europe. Despite billing for the phones totalling nearly £12,000 between June last year and May this year, neither Operation Weeting nor the Leveson Inquiry was told of the existence of the smartphone accounts.
Phone text messages and emails sent and received by News International executives and advisers have provided some of the most controversial evidence heard by Lord Justice Leveson's inquiry into press practices and ethics.
It had been assumed that the email and text traffic from key News International executives was centred solely on their company BlackBerry account with Vodafone.
In accounts seen by The Independent, issued through 02's corporate customer services at Arlington Business Park in Leeds, Mr Murdoch's iPhone account is listed as "active".
Mr Murdoch is said to have told 02 that he specifically wanted a "white iPhone" when the smartphone was issued to him in the summer of 2009.
Katie Vanneck-Smith, listed as News International's chief marketing officer, also has an active account. Two other NI executive numbers are described as disconnected.
Between June last year – just before The Guardian revealed in July that the mobile phone of murdered schoolgirl Milly Dowler had been hacked into – and the beginning of the Leveson Inquiry in November, the NI iPhone accounts were billed for £9,650.
Last night, Labour MP Tom Watson said people would be "shocked" to learn that the smartphones had been issued to key NI executives, while the company's disclosures focused only on the BlackBerry Vodafone accounts.
Mr Watson said he hoped that News Corp's Management and Standards Committee, which is responsible for all matters relating to phone hacking, would enforce its own promise of full transparency and appropriate disclosure, by revealing all the data and logs held on the discovered phones to both the police and the Leveson Inquiry. Last night, a spokeswoman for News International, said: "Mr Murdoch fully co-operated with the Leveson Inquiry. It is ridiculous to suggest that James Murdoch keeps or kept a 'secret phone'."
Meanwhile sources close to the Leveson Inquiry have denied that Lord Justice Leveson threatened to quit his judicial investigation following comments made in February by Michael Gove.
The Education Secretary told a gathering of political journalists that the inquiry into press ethics and practices was creating a "chilling atmosphere" towards press freedom.
During Prime Minister's Questions in the Commons the day after Mr Gove's lobby speech, David Cameron appeared to back his cabinet colleague's view. Concern that Mr Gove might be the Prime Minister's advance messenger prompted Lord Justice Leveson to call the Cabinet Secretary, Sir Jeremy Heywood.
Whitehall sources say Lord Justice Leveson wanted to learn directly from Mr Cameron whether his inquiry was wasting public money on an ultimately futile exercise or whether his initial remit stood. Although the reassurances from No 10 took two days to arrive, sources claim there was no threat from the judge to resign from his own inquiry.