Police under fire for handling of Raoul Moat manhunt in 2010
Northumbria force denies failures both in its intelligence and in its support for an injured officer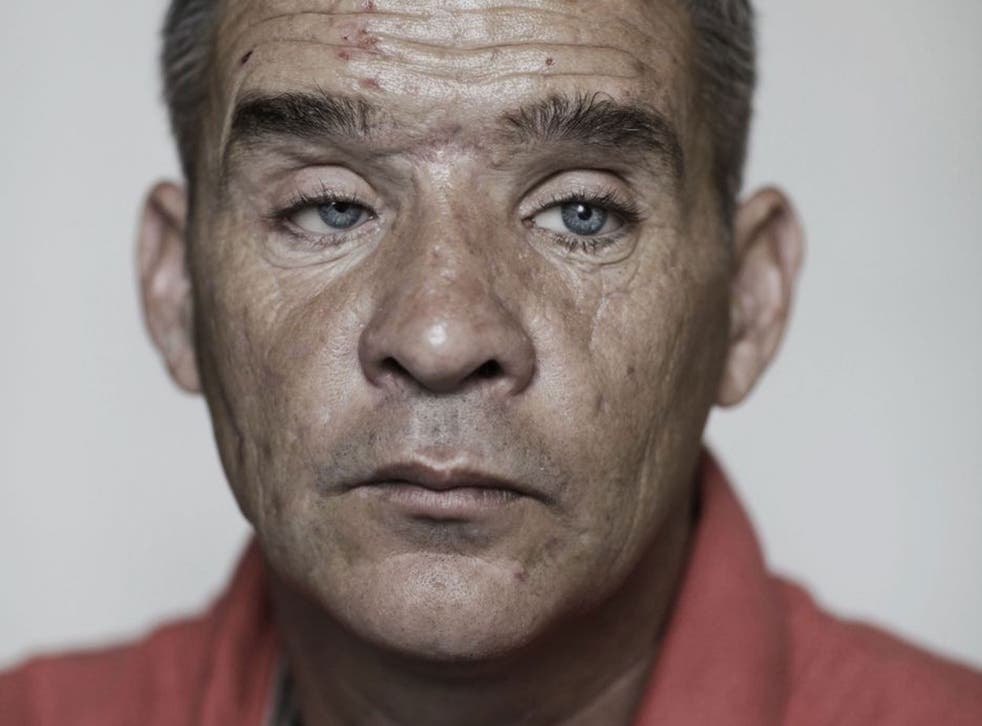 A bitter row has broken out between one of Britain's biggest police forces and the Independent Police Complaints Commission over the case of the gunman Raoul Moat.
Northumbria Police, who led the seven-day manhunt for the bouncer after he killed Chris Brown and shot two others in 2010, reacted with fury after the watchdog claimed that key police decisions made in the case had been "frankly unbelievable".
IPCC Commissioner Cindy Butts said it was "unsatisfactory" that two police officers had failed to act on intelligence that Moat was a danger to the public before he shot his ex-girlfriend Samantha Stobbart, 22, her new partner Mr Brown, 29, and PC David Rathband, who was blinded when the killer fired twice at his patrol car near Newcastle-upon-Tyne.
Deputy Chief Constable Steve Ashman said the watchdog's report into the case was "flawed" and its conclusions were "grossly unfair and inconsistent" with the official findings of the coroner on the death of Mr Brown. He said: "It is regrettable that the IPCC Commissioner has chosen to make emotive comments about this tragic matter in the context of an IPCC investigation which was flawed and an inquest which the Commissioner did not attend."
Moat eventually killed himself after he was surrounded by police in Rothbury, Northumberland and PC Rathband hanged himself, aged 44, in February 2012. Another inquest, due to open tomorrow, will examine the circumstances of the policeman's death.
Ms Butts spoke out about her concerns over two Northumbria police officers' alleged failure to act on intelligence regarding Moat when he was released from prison – just before he launched his attacks. She said the killer had told another inmate that he planned to take revenge on all of those he believed had wronged him.
Ms Butts said: "He specifically named Samantha Stobbart on his list of targets and made reference to a new boyfriend." This allegation is flatly denied by senior Northumbria Police sources, who say the IPCC official is "completely wrong".
Ms Butts added: "This intelligence was correctly passed on to Northumbria Police in a telephone call and an email from staff in the prison to Northumbria Police's Domestic Violence Unit. Due to police records not identifying Ms Stobbart as Moat's partner there appeared to be a reluctance to act. Instead, the officers finished their shift knowing that a woman may be at risk of assault. Considering the focus of the role filled by both the officers in the Domestic Violence Unit must be to provide reassurance and protection to vulnerable people their failure to act on the intelligence is frankly unbelievable."
Later, Ms Butts concluded: "While the actions of the two officers did not meet a threshold for misconduct, it was evident their performance was unsatisfactory."
DCC Ashman said in response to Ms Butts that an inquest found Mr Brown was "unlawfully killed by Raoul Moat and that the precise risk which Moat presented was not known".
He added: "HM Coroner acknowledged that the actions of the police officers involved did not in any way cause or contribute to the death of Christopher Brown. It is therefore grossly unfair and inconsistent with the findings of HM Coroner for the IPCC Commissioner to suggest that officers were reluctant to act to protect Samantha Stobbart or Christopher Brown since the evidence before HM Coroner demonstrates the lengths those officers went to determine the identity of Moat's intended victim."
Meanwhile, it can also be revealed that PC Rathband waited nine months for the counselling promised by Northumbria Police, during which time he had tried to kill himself. The father-of-two had not been warned that an armed killer was on the loose. He was also alone despite the force having a "safe crewing" policy where vehicles are double-crewed when "deemed necessary for safety."
Northumbria Police confirmed that PC Rathband needed "psychological support" in December 2010. Yet it took six months for a care plan commissioned by the force to be done and he did not get to see a counsellor until September 2011 – a month after he had already tried to take his own life.
In one of his final interviews, PC Rathband told The IoS that he felt abandoned by the police: "I put my life and soul into the police, lived and breathed it, and I've been shot in the face and blinded for what? For nothing."
His twin brother Darren said: "I was aware that there were delays and that David had to fight for anything that he needed." He added: "Northumbria police were well aware that David had tried to kill himself in the August." The force "failed" his brother and showed "no welfare or care" Mr Rathband claimed.
"David was let down over and over again by the police service, what hope do the public have in being protected and supported, if this is what happens to their own?"
It is understood that the coroner will reveal evidence that days before PC Rathband was found dead, Northumbria Police were warned he would kill himself and they would have "blood on their hands" if this happened. It has previously rejected allegations that it failed in its duty of care to the wounded officer.
The force declined to comment yesterday, citing the forthcoming inquest as well as a civil claim, brought by PC Rathband's lawyers, which centres on alleged delays in warning officers that an armed killer was on the loose.
Tony Horne, the ghost writer of PC Rathband's autobiography and one of those whose evidence will be read out at the inquest, commented: "He felt let down by the police force, he felt let down by everybody. I clearly remember David telling me how he had to buy his own cane – I think that says it all."
*We have been asked to make clear that Northumbria Police maintains that responsibility for the delay in arranging counselling for PC David Rathband largely lay with PC Rathband himself.
The force also disputes the claim that PC Rathband had to purchase his own cane; Northumbria Police says it purchased canes for him. 16/5/14
Register for free to continue reading
Registration is a free and easy way to support our truly independent journalism
By registering, you will also enjoy limited access to Premium articles, exclusive newsletters, commenting, and virtual events with our leading journalists
Already have an account? sign in
Register for free to continue reading
Registration is a free and easy way to support our truly independent journalism
By registering, you will also enjoy limited access to Premium articles, exclusive newsletters, commenting, and virtual events with our leading journalists
Already have an account? sign in