Policeman guilty of punching man who spat in his mouth faces sentencing
Pc Rohan Scarlett, 47, was convicted of common assault last month after lashing out at a restrained man he was putting into a police van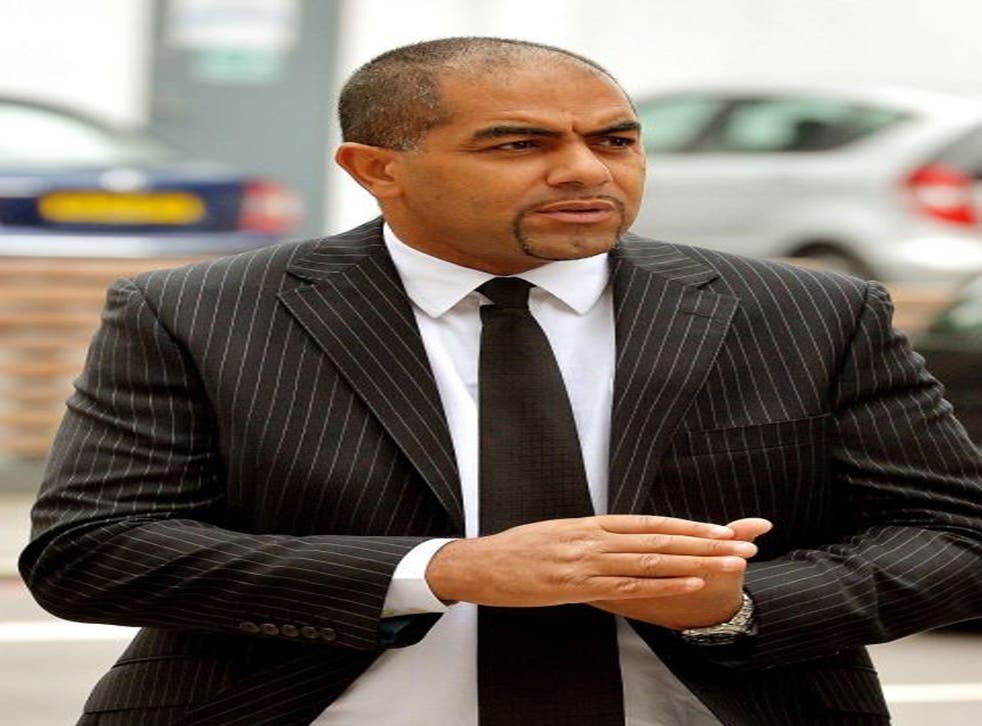 A police officer who has been found guilty of punching a suspect after he spat in his mouth will be sentenced today.
Pc Rohan Scarlett, 47, faces a maximum penalty of six months in jail after the incident in February this year when he was putting a man into a police van.
Metropolitan Police officer Scarlett was assisting with the transfer of Andrew Uba from Islington police station to custody in Lewisham, south-east London, when without warning the suspect spat at close distance into his face.
Pc Scarlett told the court earlier that Mr Uba's spit went into his mouth and eyes and, in disgust and self-defence fearing the suspect would spit again, he lashed out, punching towards his face.
But Pc David O'Hara, who was working alongside Pc Scarlett, told the court that his fellow officer in fact shut the door, wiped the spit of his face, then opened it again and "launched" himself at Mr Uba.
Pc Scarlett said Islington officer Pc O'Hara then "grabbed my right wrist and put some cuffs on saying I am under arrest on suspicion of GBH - I was in shock" and physically tried to remove Scarlett from the suspect but was not strong enough.
He told Pc Scarlett after the punch "we don't do that", to which Pc Scarlett replied "yeah we do", the court heard.
Pc Scarlett had previously served in the police force for an unblemished eight years, before which he was a night club bouncer and a security guard.
Prosecuting, Dilichi Onuzo said: "This was not self-defence at all.
"You were so disgusted at being spat at you launched at Mr Uba and punched him."
And delivering a guilty verdict on 27 August at Highbury Corner Magistrates' Court, chairwoman of the bench Sue Rose said: "We do not accept that the defendant honestly believed that he needed to use force to defend himself in these circumstances."
Pc Scarlett has been suspended from duties while the case is being heard, and his defence barrister, Tom Godfrey, said his client would be appealing against the verdict.
Register for free to continue reading
Registration is a free and easy way to support our truly independent journalism
By registering, you will also enjoy limited access to Premium articles, exclusive newsletters, commenting, and virtual events with our leading journalists
Already have an account? sign in