Private security firms should face investigation, says former prisons chief
Asylum seeker's death prompts calls for independent inspectorate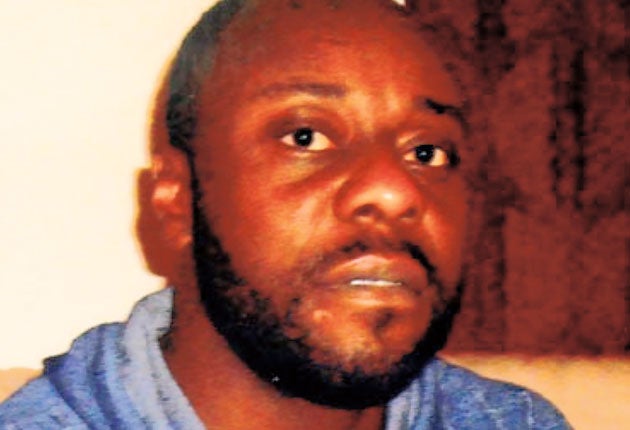 The controversial role of private security firms in the detention and removal of asylum seekers from the UK should be investigated by an outside inspectorate, the former chief inspector of prisons has said.
David Ramsbotham's intervention follows the death of an Angolan man who was being forcibly removed from Britain by officers working for the security company G4S. The case is the latest in a series of recent allegations of assault made on behalf of failed asylum seekers sent back to their home countries by the Home Office.
In March an independent report by Baroness Nuala O'Loan, the former Northern Ireland police ombudsman, found that security contractors involved in deportations had failed to properly manage the use of violent restraint techniques by their staff. Lady O'Loan called for a change in the way force is used against deportees.
Yesterday it was confirmed that police are investigating the death of Jimmy Mubenga, 46, who died after being forcibly deported to Angola on a flight from Heathrow. It was claimed that Mr Mubenga, who had a wife living in the UK and had served a prison sentence for assault, was pronounced dead shortly after he had been restrained by three security guards.
Last night Lord David Ramsbotham described the death as "disgraceful" and said the UK Border Agency (UKBA) had failed to heed earlier warning signs: "It was evident from the dossier [of cases of alleged assault by security guards] submitted to the government two years ago that this is exactly what would happen. It is now imperative that ministers ensure that there is a full independent investigation into what happened."
He added: "Surely the time has come for the private companies who detain and escort prisoners and asylum seekers onto planes to be properly scrutinised by a separate body with similar powers to an inspectorate."
Medical Justice, a charity which helped publish the dossier of 300 allegations of assault by private security firms and immigration officers, confirmed that many of the cases included allegations of "choking". Emma Ginn, of Medical Justice, said: "Too often force is used when it is disproportionate to the removal."
Lady O'Loan's review highlighted the case of a woman from Cameroon who was handcuffed on three occasions while she had medical treatment and surgery for a lump on her breast. Lady O'Loan said that 18 complaints she had looked into had been investigated either inadequately or not at all. Three cases had resulted in serious injuries – a punctured lung, a broken finger and a dislocated knee.
Yesterday it emerged that the day after police announced their investigation into Mr Mubenga's death, G4S was lobbying the Government to play a key role in the guarding of prisoners held by the police.
Last night the human rights group Inquest said the Mubenga case confirmed fears about a death linked to a removal by security guards. Inquest's co-director Deborah Coles said: "Inquest is deeply shocked and outraged by what was a death waiting to happen. It confirms our fears that a death during a deportation was inevitable given the widespread concerns about the allegations of abuse and methods of restraint used on people being forcibly removed from the country. Inquest will be working to ensure that the full facts of this case are publicly explored and those responsible are held to account."
A G4S Care & Justice Services spokesman said: "We can confirm that a detainee became unwell whilst being escorted on a flight on 12th October 2010. Our staff alerted cabin crew and the plane was immediately returned to Heathrow and the detainee taken to Hillingdon Hospital by ambulance. Sadly, the detainee passed away upon arrival at the hospital." He added: "We are unable to offer additional comment at this time as the matter is the subject of a police investigation."
The UKBA said the death was being investigated by the police and the Prisons and Probation Ombudsman, adding: "We can confirm that a detainee of Angolan nationality was taken ill on a flight preparing to depart from the UK on Tuesday 12 October. Paramedics were called and he was taken to hospital where he died."