Promising career sunk by greed: rise and fall of Margaret Moran
Former MP who fiddled £53,000 in expenses judged unfit to stand trial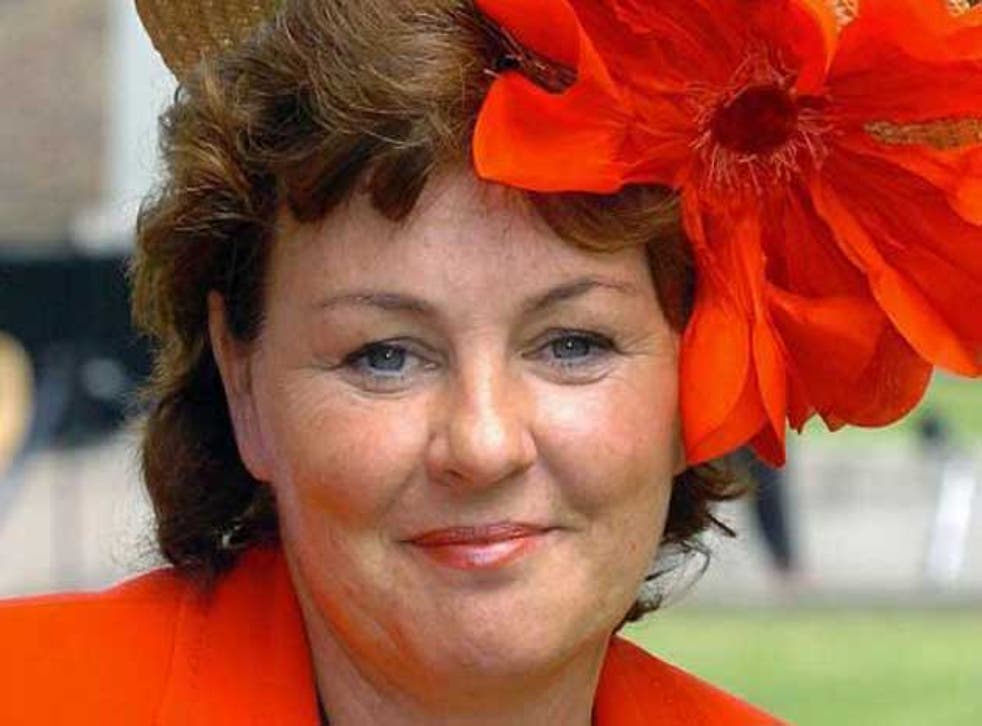 Yesterday's jury verdict at Southwark Crown Court was the postscript to a once-bright political career brought to a sudden and humiliating end by the MPs' expenses scandal.
Margaret Moran, a disgraced former Labour MP, fiddled more than £53,000 in parliamentary expenses, the jury ruled. However, the former Luton South MP escaped a guilty verdict and the prospect of a prison sentence because she was deemed unfit to stand trial for mental health reasons. She could be given an absolute discharge at a later date.
Moran, a former leader of Lewisham Council, was elected in the Labour landslide of 1997 and quickly given a foot on the first rung of the ministerial ladder as a parliamentary private secretary. She later joined the government whips office before her progress stalled.
She was regarded by some parliamentary colleagues as a bon viveur and they had little sympathy for her in 2009 when it was revealed she had claimed £22,500 of taxpayers' money to treat dry rot at her partner's home in Southampton – 80 miles from her constituency. At the time, she was defiant, declaring: "Any MP has to have a proper family life, they have to have the support of their partner."
She was able to claim for home improvements by "flipping" her two homes – changing which property was designated her second home so she could claim expenses on it. She also changed dates on work invoices.
One invoice in 2007 was for £14,805 – apparently for boiler repairs and work on her conservatory in her constituency home in Luton, when it was actually at her partner's house in Southampton, the court was told.
On another fake bill for more than £4,000, address details given for a building firm were those of an elderly couple. She also claimed more than £2,000 for a landline at her Westminster flat when there was no phone line fitted, and for carpet for three bedrooms for the one-bedroom flat. Her £53,000 in false claims were the largest amount uncovered during the expenses affair – and more than the figures which resulted in prison terms for four other former Labour MPs and two Conservative peers.
But other MPs described the Moran case as a human tragedy, recalling that she looked a shadow of her former self when she wept through an earlier hearing at Westminster magistrates' court.
After the jury reached a unanimous verdict on all 15 counts yesterday, Mr Justice Saunders adjourned the disposal of the case. Moran may be subject to a supervision order, a hospital order or absolute discharge, with no further action taken against her, the judge said. "She is presently being treated by psychiatrists at home," he added.
James Sturman, QC, defending, said the case represented "a very, very unhappy period for British democracy". Rather than finding her guilty, jurors had to decide whether the former MP did commit the acts alleged in the charges, and whether they amount to the offences with which she was charged. The prosecution alleged that Moran "abused the scheme", even re-submitting expenses claims with different descriptions and supportive invoices if they were initially rejected by parliamentary authorities.
After being suspended by the Labour Party, Moran agreed to repay the money and stood down before the 2010 election. But she attracted further criticism when she was caught in a "sting" in which several MPs agreed to use their position to influence government policy for money. They were filmed secretly by The Sunday Times and Channel 4's Dispatches programme discussing the possibility of working for an American lobbying firm.
The ramifications of the expenses scandal continue to trouble Parliament even now. Last night, Sir Ian Kennedy, the chairman of the Independent Parliamentary Standards Authority, accused Commons Speaker John Bercow of attempting to weaken the body – which was set up in the wake of the original revelations to oversee salaries and allowances – by forcing its members to reapply for their positions.