£2,000 reward offered in hunt for bottlenose dolphin killer in Cornwall's Camel estuary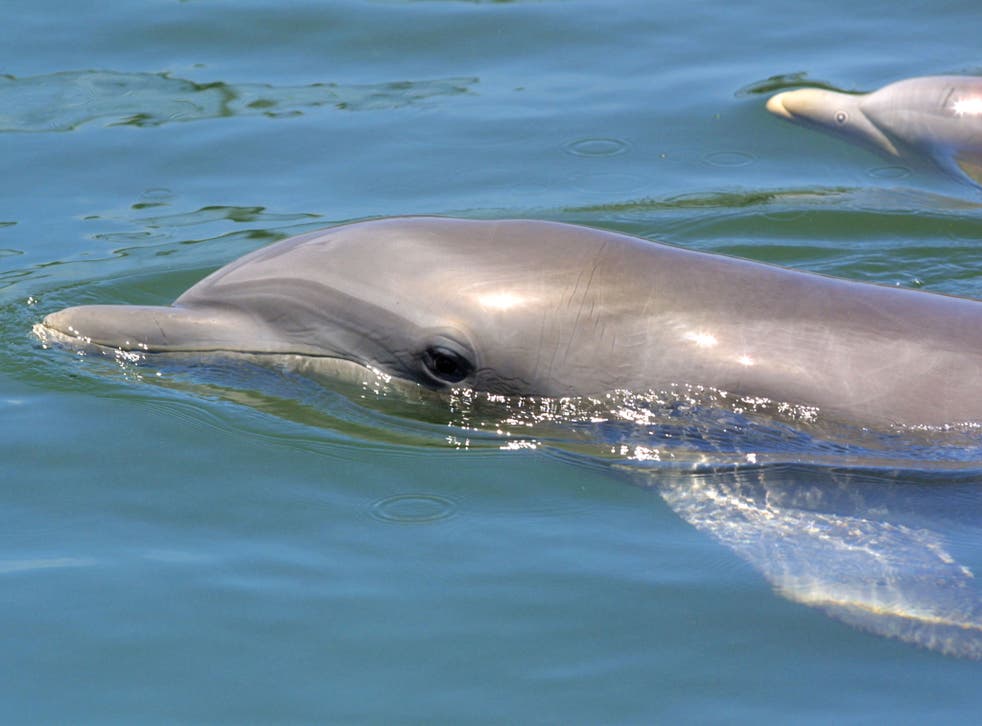 A £2,000 reward has been offered to trace suspects who killed a young dolphin in a hit-and-run boating incident.
Police were called to investigate reports that powerboat and speedboat users raced into the Camel estuary in Cornwall on Saturday afternoon to see a rare pod of inshore bottlenose dolphins in the water. One of the dolphins was mown down and killed.
The reward has been put forward by the marine-conservation charity Sea Shepherd UK. A spokesman said: "Sea Shepherd UK, together with Bob Archell's Dive Master Insurance, is offering a reward totalling £2,000 for information leading to an arrest and successful conviction of the persons responsible."
Conservationists claimed the pod of bottlenose dolphins was "harassed and disturbed" by about 25 small boats in the estuary on the north Cornish coast. The dolphins were in the estuary for several hours but carcass was not spotted until later later by people on a pleasure boat in the area.
Faye Archell, from the British Divers Marine Life Rescue, said the dolphin killed was believed to be a juvenile.
Police appealed for witnesses to come forward. A full investigation is being carried out because the dolphins are a protected species.
Abby Crosby, a marine conservation officer with the Cornwall Wildlife Trust, called the incident "an appalling tragedy".
She told the Daily Mail: "'Inshore pods are so rare and special. There are only three recognised inshore pods that are resident around the coast in the UK and one of them is in Cornwall.
'They are a sub-species of the offshore bottlenose dolphins but they live their life cycle inshore. There are only between eight and a dozen dolphins in this Cornish pod and to lose one is drastic.
'I understand it was not a deliberate act but an accident but we need to educate powerboat owners about how special this species is.
'I believe everyone was alerted that the pod was out in the estuary and they went out to see them. I think some speedboat owners were very excited to see them.
'These dolphins are protected under law by the Wildlife Act of 1981 and you cannot plead ignorance of the law.
'You cannot follow a pod because that is harassment. They can follow boats but boat owners should turn their engines off.
'These creatures are insanely intelligent. They will mourn the loss of a calf, they are not like wild animals with little intelligence.'
A spokesman for Devon and Cornwall Police said: "It is believed several boats were in the area at the time and one of the dolphins was hit by a boat and killed."
He added that the dolphins entered the estuary at about 1.30pm and "were followed by up to 20 pleasure boats until about 4.45pm when they left and headed towards Port Quin Bay".