Man charged with soliciting murder over 'Punish a Muslim day' letters
David Parnham accused of 14 offences including one count of soliciting to murder
Thursday 14 June 2018 23:54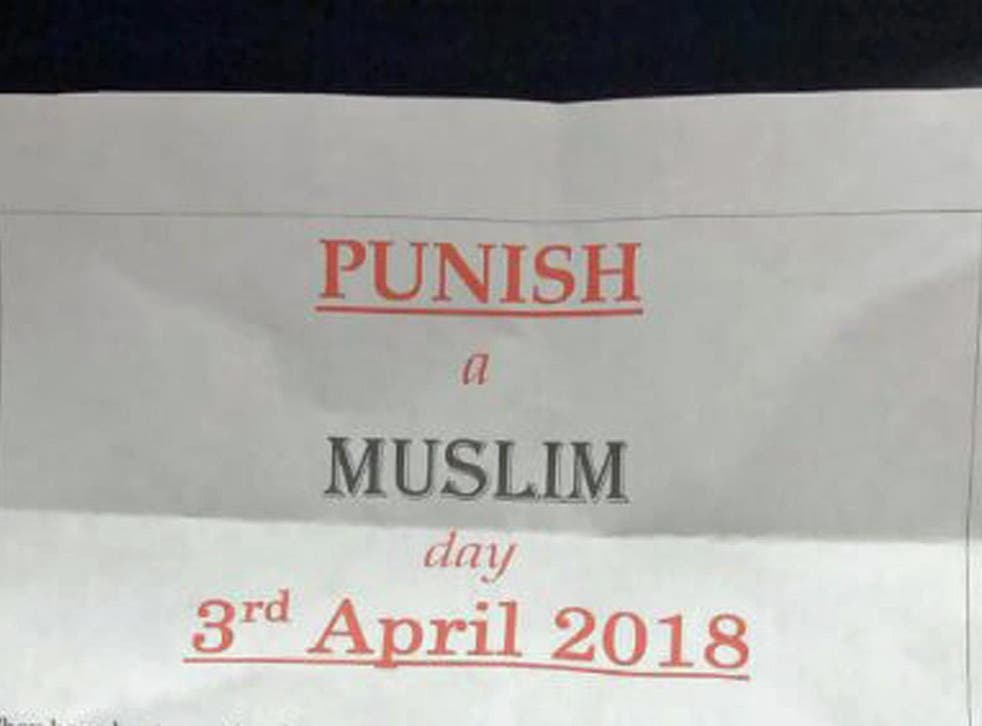 A man has been charged in connection with the investigation into the so-called Punish A Muslim Day letters, West Yorkshire Police said.
David Parnham is accused of 14 offences including one count of soliciting to murder.
He is also charged with two counts of sending a number of letters promoting a "Punish A Muslim Day", encouraging the commission of one or more of a number of offences.
Mr Parnham further faces five counts of sending a substance with the intention of inducing in a person a belief that it is likely to contain a noxious substance, five counts of sending a number of letters conveying a threat and one count of making a bomb hoax.
The 35-year-old Lincoln, is due to appear at Westminster Magistrates' Court on Friday.
Mr Parnham was arrested on by counter-terrorism police as part of an intelligence operation.
A residential property and office building in Lincoln city centre were searched.
After the letters were circulated, Detective Chief Superintendent Martin Snowden, head of the north-east counter-terrorism policing unit, said: "These letters seek to cause fear and offence among our Muslim communities. They also seek to divide us. Yet, in spite of this, our communities have shown strength in their response to such hatred and in their support for each other."
Press Association
Register for free to continue reading
Registration is a free and easy way to support our truly independent journalism
By registering, you will also enjoy limited access to Premium articles, exclusive newsletters, commenting, and virtual events with our leading journalists
Already have an account? sign in