Murderers raped and tortured woman while under probation supervision, inquest finds
Coroner says murderers were 'emboldened by failures by authorities to expose their deceit'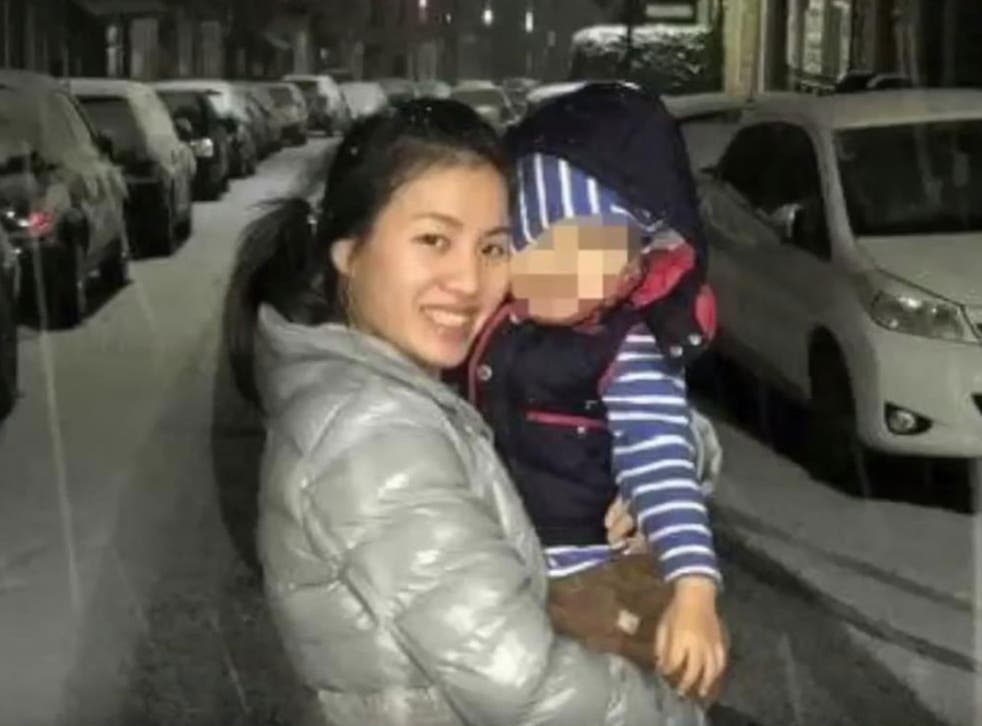 Two murderers who were freed from prison went on to rape, torture and kill a young mother after numerous failings by police and the probation service, an inquest has concluded.
Stephen Unwin and William McFall were supposedly under supervision and strict licence conditions when they murdered Quyen Ngoc Nguyen, a 28-year-old Vietnamese woman.
The mother-of-two was burnt alive in her car after hours of rape and torture in August 2017, which saw the killers extract her PIN number to steal cash before cooking and eating a curry as she lay incapacitated on the floor.
Coroner Derek Winter concluded that the unlawful killing of Ngoc Nguyen, in Houghton-le-Spring near Sunderland, followed failings by police and the probation service.
"The perpetrators of her murder were subject to life licence conditions, the known breaches of which were not acted upon in a sufficient, timely and co-ordinated manner, including a failure of information sharing, all of which were not causative but possibly contributed to her death," he said.
UK news in pictures

Show all 50
An inquest at Sunderland Coroners' Court heard the authorities had not shared information with each other about breaches of licence conditions may have prevented the effective monitoring of the men.
Even before the brutal murder, Unwin and McFall were running a criminal enterprise involving stealing highly valuable cannabis crops, including the use of violence and attempts to procure guns.
Unwin had previous convictions for burglary and arson, while McFall has been convicted of numerous offences including for robbery, arson, and possessing firearms and offensive weapons.
The two men were already serving life sentences for brutally murdering pensioners in their homes during the course of unrelated burglaries when they met in prison as cellmates.
But they were both judged suitable for release on licence in 2010 and 2012 respectively and made contact again in 2016.
The court heard that Northumbria Police recorded 26 "items of intelligence" on Unwin, of Houghton-le-Spring, between his release from jail in December 2012 and the murder of Ngoc Nguyen.
In July 2017 – six weeks before the murder – a woman told police Unwin had sent her a Facebook audio message threatening to "smash her jaw in" and take turns with another man to rape her.
It was among four out of five major incidents that were never reported to probation officers, and the woman did not take the complaint any further.
The court heard that Northumbria Police introduced a "flagging" system in April 2015 meaning intelligence on prisoners released on life licence would not automatically be passed to probation officials.
The change, which was designed to reduce workload, meant investigating officers had to pass on the intelligence themselves.
The court heard that Unwin's police record incorrectly said flags would be passed to probation officials through Northumbria Police's multi-agency public protection arrangements.
Mr Winter said: "There were multiple occasions when information about Unwin could and should have been shared between the police and probation."
The coroner said there was sufficient evidence to suggest Unwin lied to his probation officer when questioned, adding: "It it is clear to me that both Unwin and McFall were emboldened in all of their unlawful activities by what they must have perceived as the failures on the part of the authorities to expose their deceit.
"Evidence heard during the hearing demonstrates that there was a disconnect between the reality on the ground and, in particular, Unwin's accounts to his probation officer.
"Although inevitably he would minimise his actions, there was little or no evidence that he was challenged effectively."
The coroner added that the inquest had highlighted that "the probation service in Sunderland had staffing and accommodation problems" in the time between the release of the men and the murder.
Mr Winter said that despite improvements made since the murder, he remained "concerned" about the provision of people out of jail on life licence.
Evidence heard during the inquest had "exposed a system for the protection of the public which was at times dysfunctional, contributed to by human factors", he said, and will be writing a report to prevent future deaths.
Ngoc Nguyen, who moved to the UK in 2010 and studied at a London university, had a son and daughter.
Unwin and McFall were both given whole life terms for murder in April last year.
Her sister said the police and probation service "should have carried out procedures more strictly and earlier".
Quynh Ngoc Nguyen said: "It's too late for my family now. At least a better system can help other families to prevent other such tragedies.
"Nothing can bring my sister back now, the suffering from her death is unbearable and has hugely affected our family members physically and mentally.
"I was hoping that there would be some support for victims of crime, because we have to carry on with our lives, but we have had no support from anywhere over the last two years."
Ruth Bundey, an advocate for the family, said: "Crucial evidence emerged revealing a disconnect between probation and police, and the limitations of supervision where there is no investigation to obtain corroboration of an offender's claims.
"The concern of the family, as ever, is that future safeguards should ensure the same omissions cannot reoccur."
Northumbria Police accepted the coroner's findings and said it had already carried out a review of information sharing with the probation service, which resulted in improvements including changes to the flagging system.
Support free-thinking journalism and attend Independent events
"We have apologised to the family for failing to share information with the National Probation Service and I do so again publicly," said Assistant Chief Constable Rachel Bacon.
"I want to reassure the coroner, our partner agencies and the communities we serve that Northumbria Police is committed to ensuring we have systems in place to manage offenders through effective risk assessment and information sharing."
A National Probation Service spokesperson said: "Our review found that standards of good practice had not always been met. We took immediate action to address those failings, and will carefully consider the coroner's findings to identify any further improvements.
"Separately we have also implemented new review panels to ensure better oversight of all offenders released on life licence."
Additional reporting by PA