Raoul Moat 'left behind suicide notes'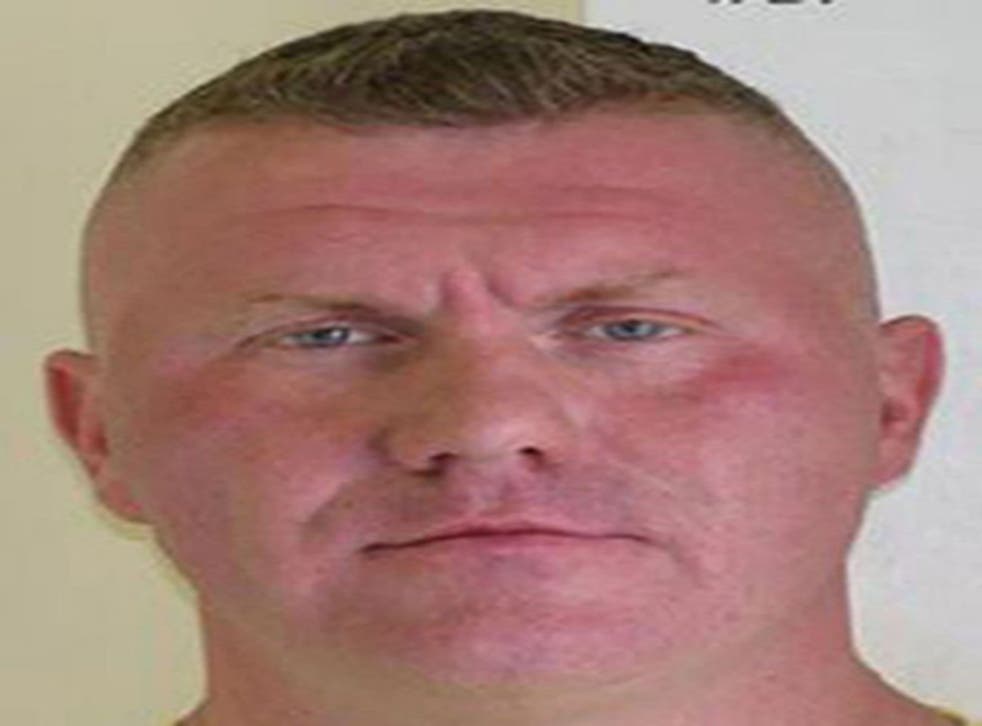 Police found a series of suicide notes left by gunman Raoul Moat after he embarked on a murderous rampage, an inquest jury heard today.
He left six letters in his house which showed Moat intended to take his own life, the inquest at Newcastle Crown Court heard.
In one, to ex-girlfriend Samantha Stobbart, he expresses his love for her and says that he cannot live without her, adding: "Knowing you hate me is tearing me apart."
In another to his business partner and friend Karl Ness, he writes: "Sorry mate, I'm done with it all. Please take the company if you want it. I can't do this any more."
The court was told the failed relationship with Ms Stobbart was the "catalyst" for his murderous rampage.
Moat warned his ex that he was "going to go crazy" after she told him she wanted him out of her life, the jury heard.
In a prison phone call which sparked his murderous rampage, Ms Stobbart told the 37-year-old Newcastle bouncer that her new boyfriend was a "handy f****** bloke" who could knock him out.
Moat killed his love rival Chris Brown, 29, in Birtley, Gateshead, in July last year, then blasted his ex-lover Samantha Stobbart, 22, leaving her in a critical condition.
The next night he shot and blinded unarmed Pc David Rathband, who was sitting in a patrol car outside Newcastle.
Moat died a week later after a stand-off with police in Rothbury, Northumberland, following a huge manhunt.
Superintendent Jim Napier told the hearing: "It is clear from the evidence that Moat's break-up with Samantha Stobbart was the catalyst for his murderous acts."
After the Birtley shootings, Moat rang his friend Anthony Wright and said: "I have got a gun. I'm going to do myself in."
After finding the notes, police discovered home-made ammunition and in the loft was a noose.
"They (the letters) appear to have been prepared by Moat and all intimated that he intended to take his own life," said Mr Napier, who was in charge of the inquiry into the fugitive's criminal activities.
The inquest was told that while serving 18 weeks for assaulting a child, Moat spoke several times to Ms Stobbart and, as was usual practice, the calls were recorded.
In one call, she tells him the relationship is over.
Moat says: "We had one argument the other day. Let's not get all silly about it."
He complains that "everybody is getting on my case" and that he is getting "picked on".
The conversation ends with the phone being abruptly slammed down.
Shortly before Pc Rathband was shot, Moat called Northumbria Police to say he was hunting for officers.
He told a call handler he had two hostages who would be killed if he was approached.
Mr Napier explained to the jury the hostages were in fact Ness and Qhuram Awan, who have received life sentences for helping Moat.
Moat told the operator: "I'm not on the run, I'm coming to get you."
Moat crept up on Pc Rathband as he sat in his marked patrol car above the A1, the inquest heard.
He shot the officer in the face and body and Pc Rathband survived by feigning death, Mr Napier said.
A recording of Moat calling police after the shooting was played, with him saying: "Are you taking us serious now?
"I have just downed your officer."
He finished: "You are going to kill me because I'm never going to stop."
Moat left a note with a friend which said: "I'm a killer and a maniac but I ain't a coward.
"I'm not on the run, I will keep killing police until I am dead.
"They've hunted me for years, now it's my turn."
Coroner David Mitford said an inquest was needed because "Mr Moat met his death when he was effectively detained".
Barristers for the Moat family, the chief constable of Northumbria Police, West Yorkshire Police officers and Pro-Tec Limited, the firm that supplied new shotgun Taser weapons, were in court.
The inquest, which is expected to last five weeks, will focus on the events in Rothbury on July 9 and 10 when Moat was found, the coroner said.
There will be questions about weapons used, how police managed the incident, how officers dealt with the deceased and how he acted, the jury was told.
PA